Rally for Life 2021
Last year, the local pro-life rallies held around the country were perhaps the most striking and effective events to take place at a time when the Rally for Life was moved online because of Covid-19.

This year, with the never-ending lockdown making a big Dublin gathering impossible for the second year in a row (though see more about an October demonstration here), pro-life leaders around the country are keen to make those local public events even more effective for 2021.
So for 2021 we're going to maximise the effect of BOTH the local pro-life rallies - and the online Rally by joining activists the country over in these key events!
The theme of this year's Rally for Life is Exposing the Truth about Late-Term Abortion in Ireland
LOCAL RALLIES: Join the local pro-life witness held in your town on Saturday 3 July - we'll be putting a list up soon, but you might like to take the initiative to start one in your area if one didn't take place last year.
ONLINE RALLY FOR LIFE: Takes place LIVE online on Sunday, 4 July
VIGIL FOR LIFE: Live from St Mary's Friday, 2 July
PLUS other exciting events including the Premiere of Tim Jackson's powerful new documentary about the 2018 referendum with explosive insights and revelations.
TWEET and use HASHTAGS before, after and during the rally
#rallyforlife #marchforlife #whywemarch
---
YOU CAN HELP right now
Share all the videos above


LIKE us on FACEBOOK

Follow us on TWITTER

Sign up for our EZINE and keep in touch

VOLUNTEER for the next Rally!
TWEET and use HASHTAGS before, after and during the rally
#rallyforlife #marchforlife #whywemarch
---
THURSDAY, 1st JULY: VOICELESS SCREENING
The exclusive showing of the of the box-office hit, pro-life movie, VOICELESS. It's a powerful and moving story of personal redemption which also lays bare the hidden truth about the abortion industry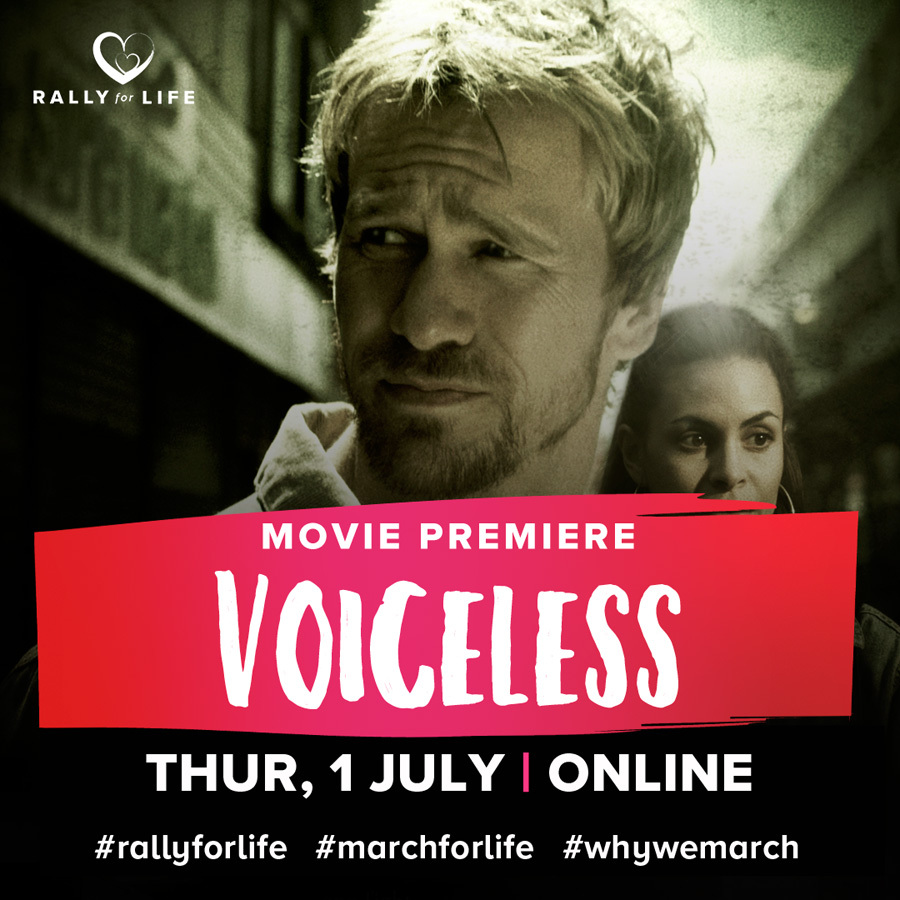 What you can do!
REGISTER BEFOREHAND TO BOOK A SLOT
Share the pre-interview above on your social pages
---
FRIDAY, 2ND JULY: VIGIL FOR LIFE

The Vigil for Life will take place in St. Mary's, Dominicans, Cork City. It will be a beautiful time for reflection and prayer. If you cannot get to Cork, please organise a local vigil in your town or city.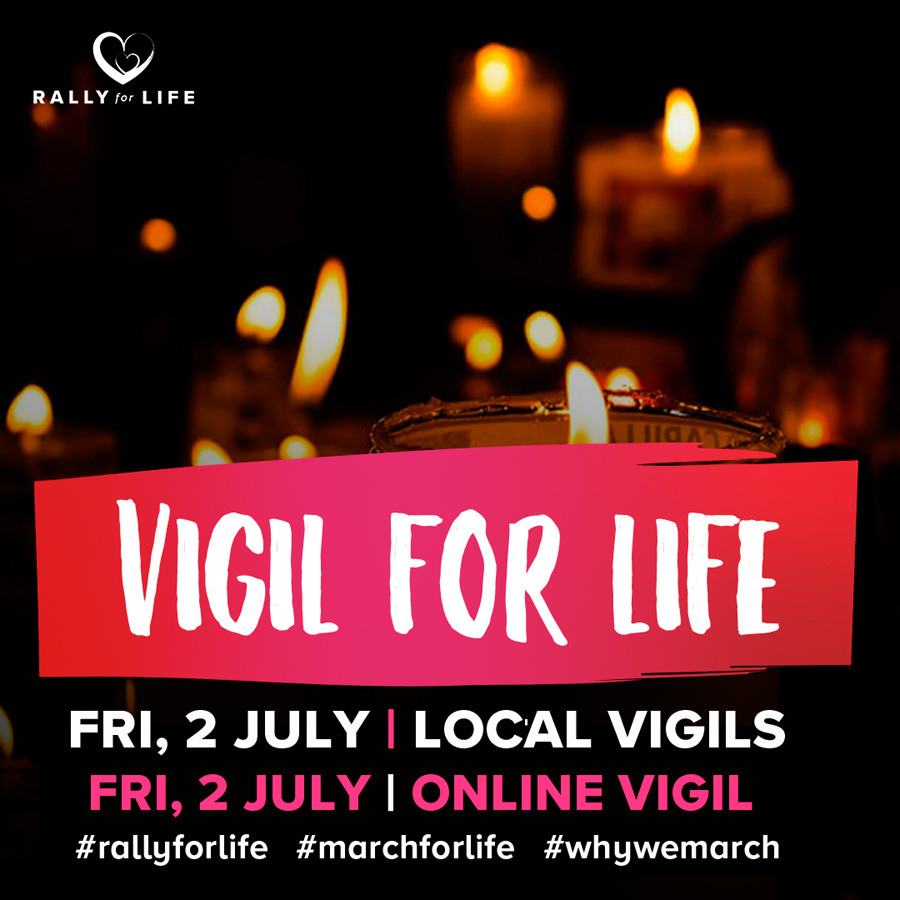 What you can do!
Organise a local vigil in your nearest Church
Join us in St. Mary's in Cork City
Join Meath's Vigil in Jordanstown Church, Enfield at 7.30pm
Light your own candle at home
Share your requests and photos with us on Facebook, Instagram and Twitter
#rallyforlife #marchforlife #whywemarch
---
SATURDAY, 3 JULY : LOCAL RALLIES NATIONWIDE
Join one of the local rallies happening throughout the country on Saturday, 3 July!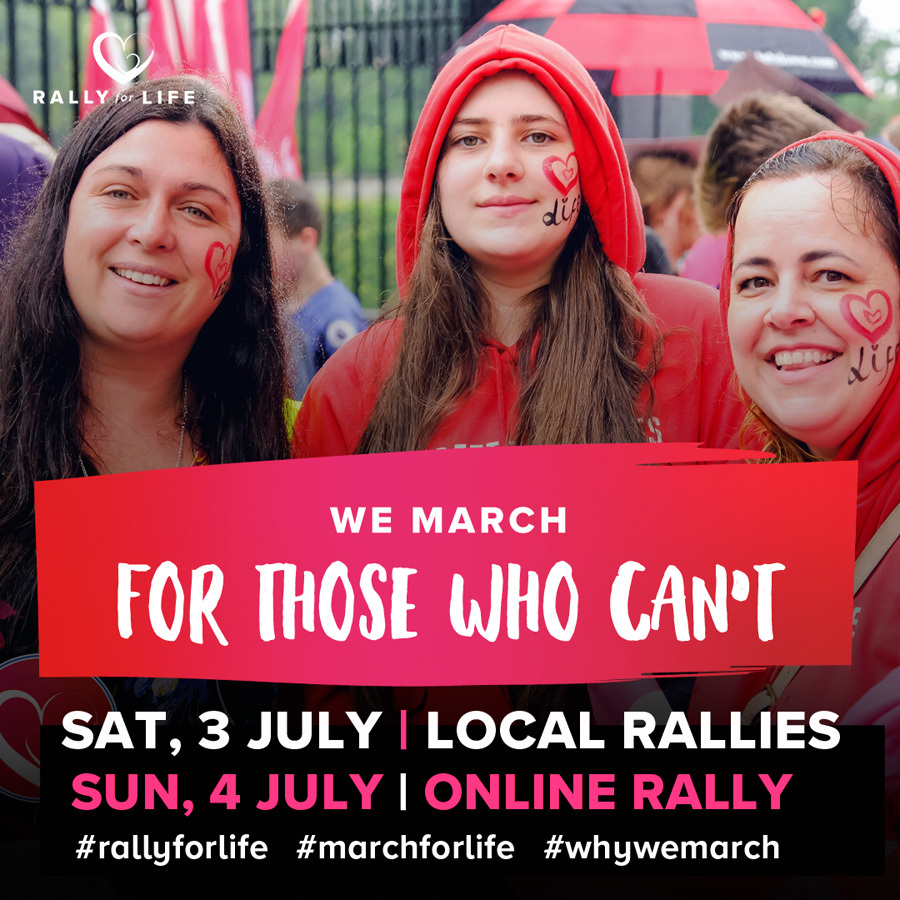 We will provide posters for these events. Please join your local Rally for Life. If there is not one in your local area, start one! Lots of rallies around the country will make a big impact. We will be updating this page with a list of every rally taking place!
Please send photos and videos to info@thelifeinstitute.net and we will post them to our social media accounts and will inlcude them in the Virtual Rally the following day!
What you can do!
Organise a local rally in your area or join an existing one
Help get people to the rally to make it as impactful as possible
Share your requests and photos with us on Facebook, Instagram and Twitter
Send us your photos and vides to info@thelifeinstitute.net

#rallyforlife #marchforlife #whywemarch
---
Local Rallies, Saturday 3 July
Carlow: Bunclody @ 12 noon
Clare; Ennistymon 8- 8:30, Lisdoonvarna 9-9:30, Ballyvaghna 10-10:30, Crusheen 11-11:30 Tulla 12-12:30, Killalloo 1-1:30, Newmarket on Fergus 2-2:30 Kilrush 3-3:30 Milton Malbay 4-4:30 Inagh 5-5:30 Ennis 6-7pm
Cork; Cork City @ 12 noon, Midleton Court house @ 12 noon, Macroom @ 12 noon
Donegal; Letterkenny @ 12 noon
Dublin; Castleknock
Dublin; GPO Island at 2pm City Centre
Galway
Kerry; Tralee @ 2pm
Kildare; Outside Naas at the N1 Ball
Laois; Portlaoise @ 2pm
Leitrim: Carrick On Shannon @ 3pm
Limerick; Limerick City
Longford
Offaly: Shannon Bridge @ 4pm, Clonmacnoise @ 5pm, Ballinasloe @ 6pm
Mayo; Castlebar @ 12 noon
Meath; Trim @ 11am - Drum Castle to the Courthouse, Navan
Roscommon; Roscommon Town
Waterford; Waterford City, Dungarvan @ 11am
Westmeath; Mullingar @ 11am, Athlone @ 3pm
Wexford; Wexford Town @ 12 noon, Enniscorthy @ 12 noon, New Ross @ 12 noon
It is important that we have as many local rallies as possible across Ireland as we continue in our fight to restore the dignity of the innocent unborn baby.

Check back regularly as we add more local events. If you would like to organise one in your town, we can send you posters to have a visible event in your town or city!
North of Ireland, Saturday, 3 July
BELFAST CITY HALL @ 2.00PM
Antrim
Armagh City
Ballymena
Bangor
West Belfast
North Belfast
Coleraine
Derry
Downpatrick
Dungannon
Dungiven : Main Street meeting in the Chapel carpark @ 1.45pm
Enniskillen
Keady
Limavady
Lurgan
Newry city
Omagh
It is important that we have as many local rallies as possible across Ireland as we continue in our fight to restore the dignity of the innocent unborn baby.
Contact us if you would like to help organise an event in your area in Northern Ireland 028 90278484 or email info@preciouslife.com
SUNDAY, 4 JULY : VIRTUAL ONLINE RALLY
Join Tim Jackson and Niamh Uí Bhriain as they host incredible speakers including – and showcase the wonderful, life-affirming work of groups like Gianna Care, Every Life Counts and Doctors for Life.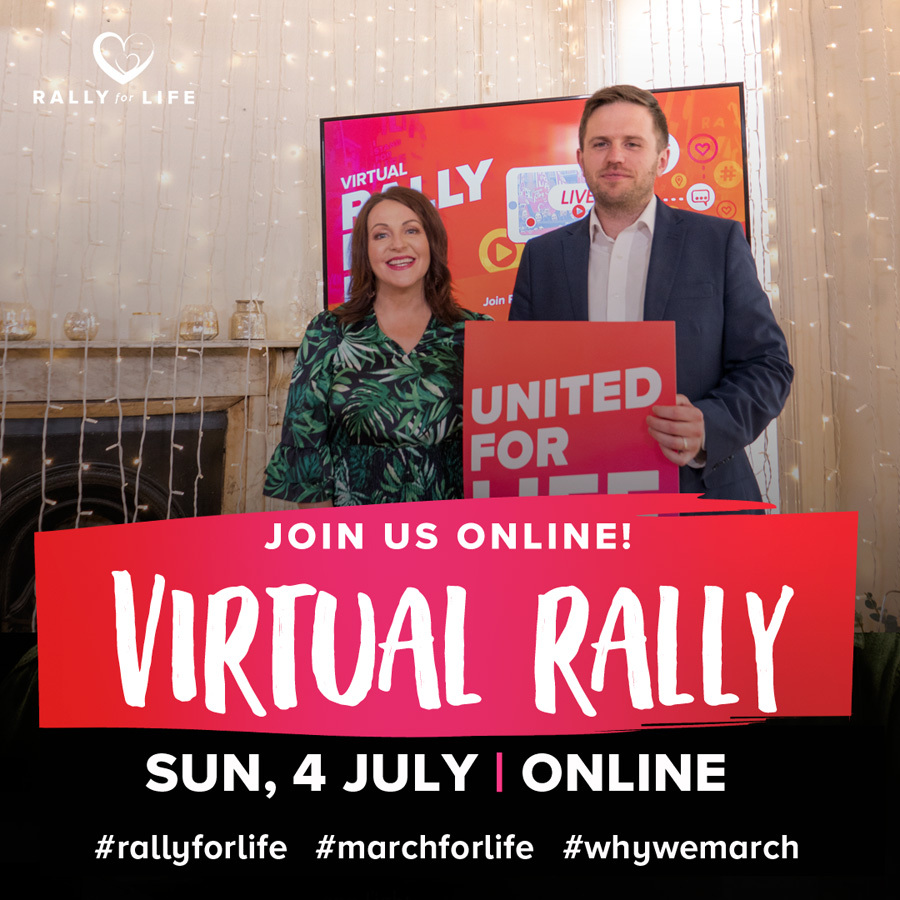 Stephanie Gray Connors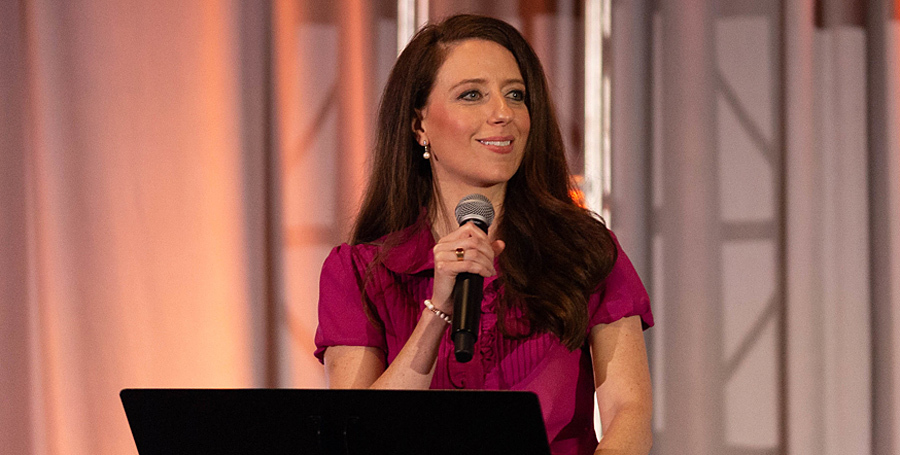 Using powerful stories and logic to change hearts and minds. Author of "Love Unleashes Life: Abortion & the Art of Communicating Truth"
"A compelling pro-life apologist"
Dr. Anthony Levatino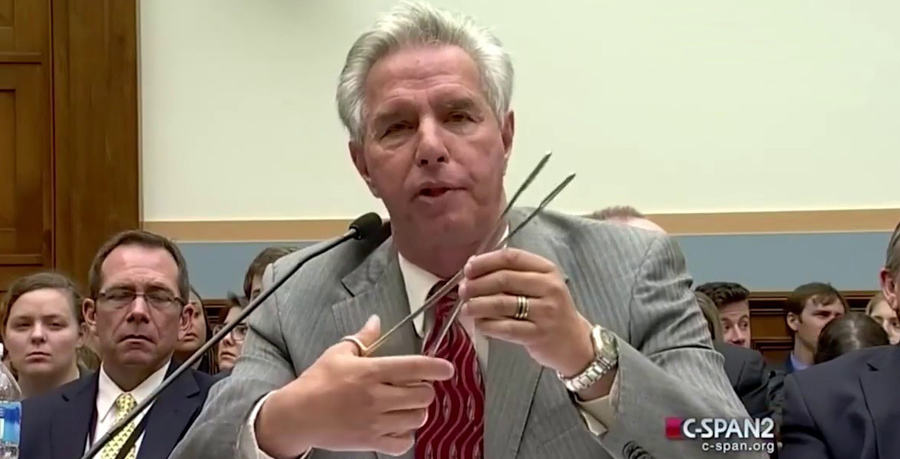 Former abortionist turned pro-life. Re-evaluated abortion stance after tragic loss of young daughter
"For the first time in my career after all those years and all those abortions, I looked at that pile of body parts on the side of the table... I didn't see her wonderful right to choose... All I could see was somebody's son or daughter."
Fr Paddy McCafferty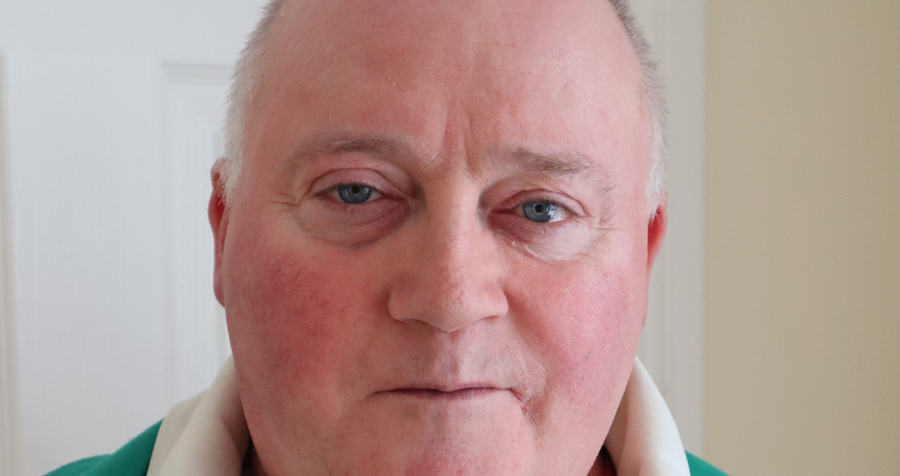 Parish priest, Corpus Christi in West Belfast. Renowned for his outspoken defence of human rights and vulnerable people, including the unborn child.
"The unborn child has personhood, even when society denies it, suppresses it, and refuses to acknowledge the child's innate rights and humanity".
Dr. Michael Kiworr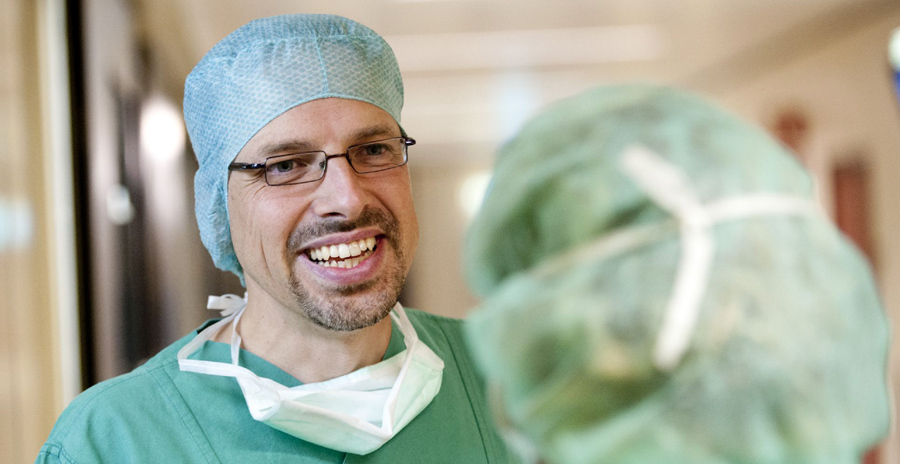 German medical specialist in obstetrics & perinatology, board member of Christian Democrats for Life. Author of "9 Months to Birth: Facts and Pictures"
Claire Culwell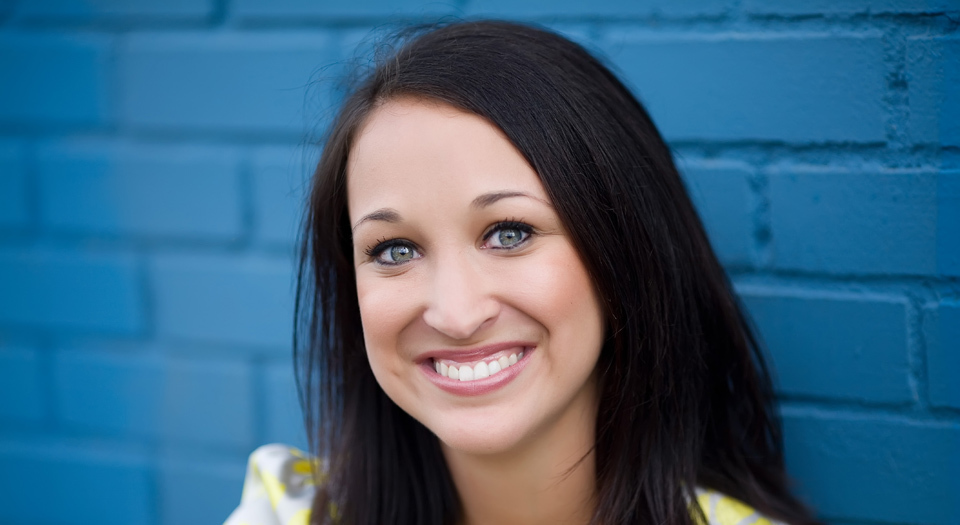 Author of 'SURVIVOR' - Her real life story of being one of the only documented survivors of a twin abortion
"Looking at me, many people can see a personification of the millions of lives that could have been but instead never were."
Natalia Isherwood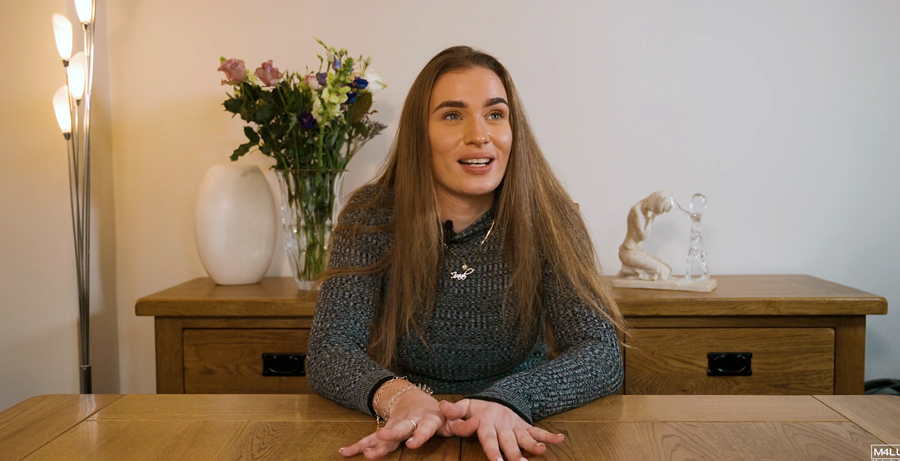 Experienced a traumatic at-home abortion via the Pills by Post program in the UK. Was told by doctors the abortion would look "like a heavy period", but regretfully realised "it wasn't .. it was like a baby".
Ben and Isabel representing March for Life UK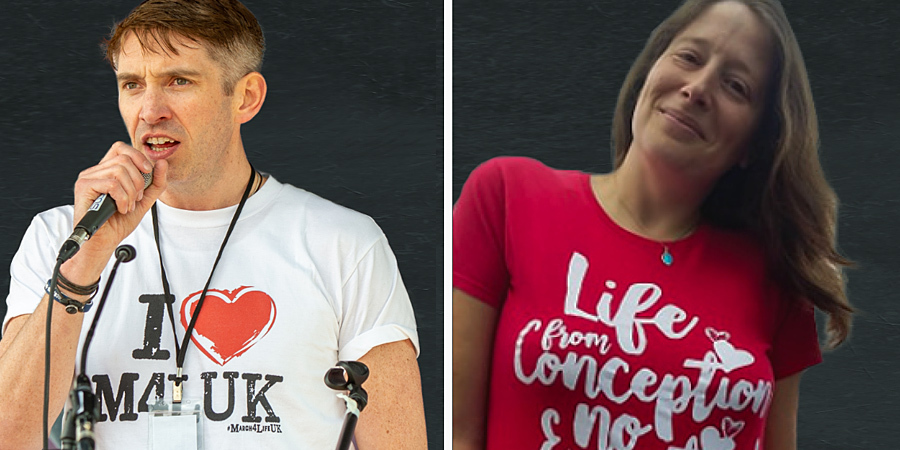 March for Life UK Operations Directors
"I have devoted my life to building a society that protects the unborn and gives real support to women"
"Abortion is the most pressing human rights issue of our time"
Bernadette Smyth, Precious Life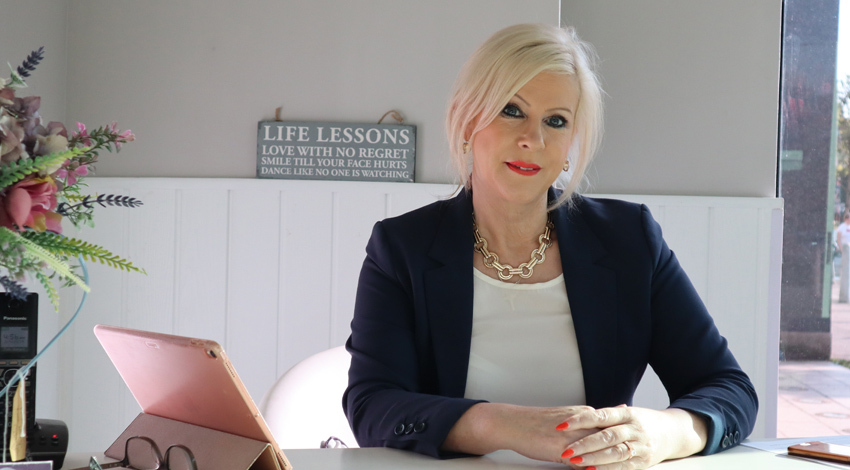 Leading the pro-life movement in Northern Ireland.
"We need to make abortion unthinkable - all mothers and babies need is love"
Jakub Baltroszewivz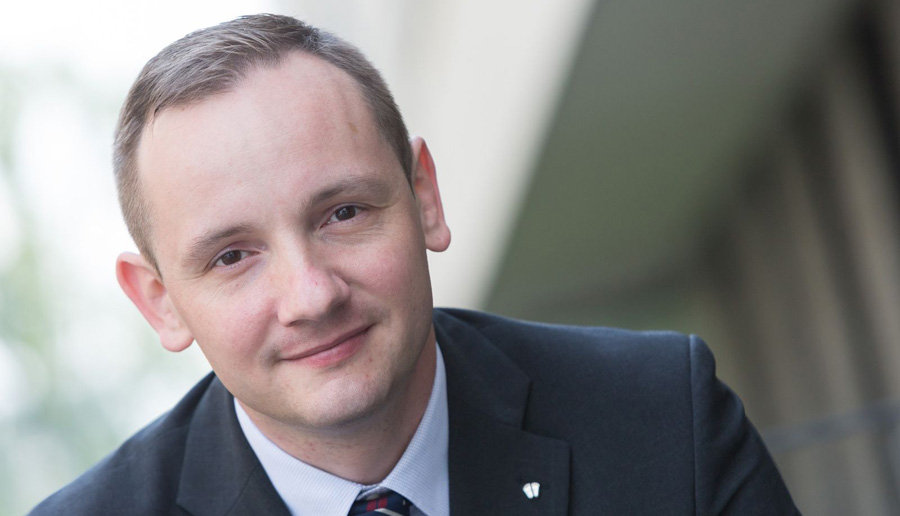 How Poland is standing for Life.
President of the Polish Federation of Pro-Life and Pro--Family Movements and Chair of ONE OF US Poland. Lecturer in bioethics at the Pontifical University of John Paul II in Kraków.
Dr. Miriam Sciberras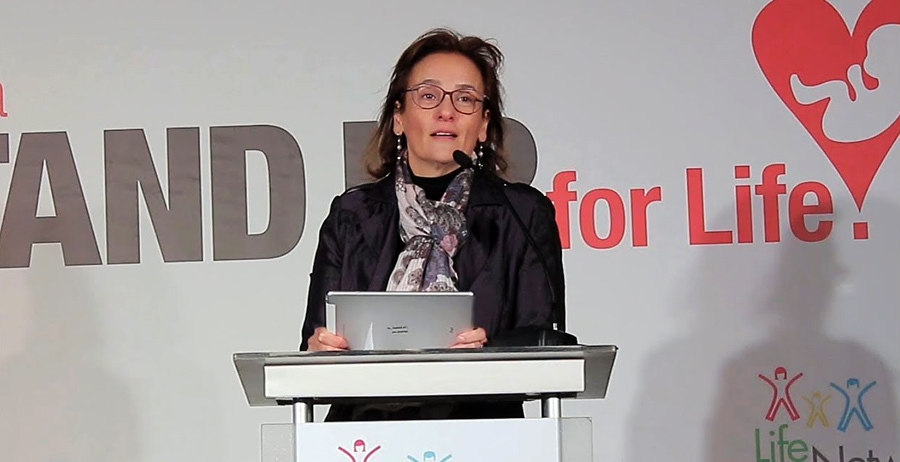 Chairperson of Life Network Foundation, Malta
"All embryos are equal and have the right to life, and to be raised by their natural parents."
Vicky Wall, Every Life Counts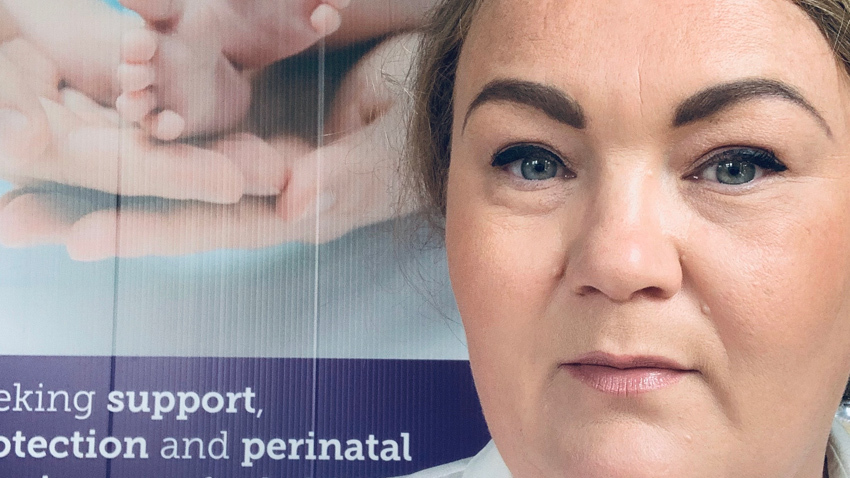 Giving vital support to parents when baby has a life-limiting condition - so that they can let love shine through, and ensure every life is valued.

"Every baby is precious and deserves all our love".
Miriam and Maria, Pro-Life Europe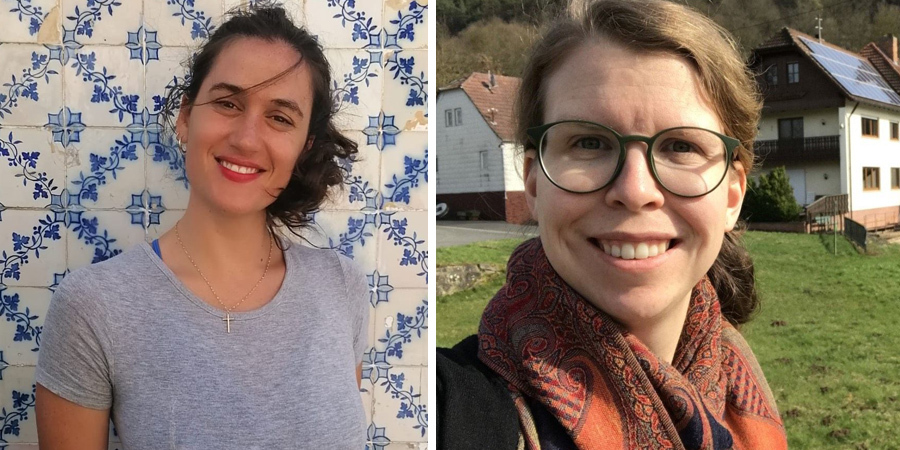 Founding member & Communication Director for ProLife Europe

Equips young students across Europe to be enthusiastic and motivated defenders of life
Carolyn O'Meara, Gianna Care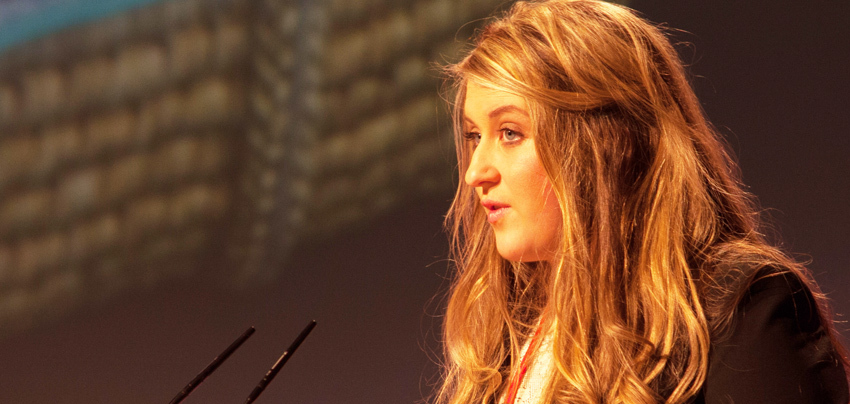 Founder of Gianna Care, an organisation that seeks to aid women experiencing crisis pregnancies while also caring for those who've experienced abortion.
"Our goal at Gianna Care is to identify the barrier preventing the woman from continuing her pregnancy, and either completely remove this barrier, or minimise it as much as possible."
Carol Nolan, Independent TD for Laois / Offaly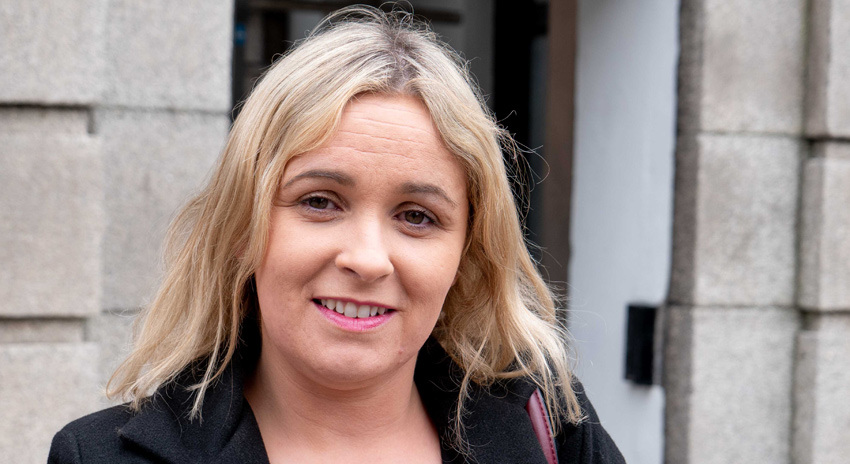 Independent politician for Laois-Offaly. Introduced the Pain Relief Bill for babies enduring painful late-term abortion.
"A nation that kills its own people has well and truly lost its way"
Niamh Uí Bhriain, Life Institute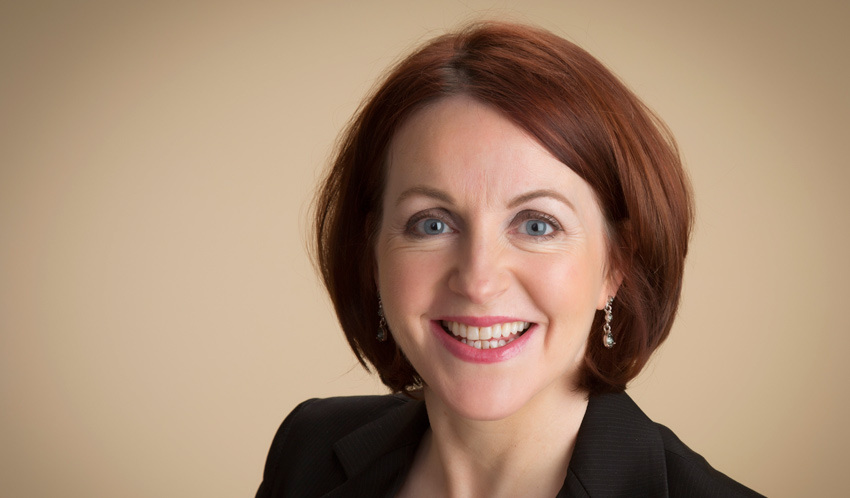 Director of the Life Institute.
"We need to rebuild a culture when it is so broken that abortion is seen as a solution."
Plus other March for Life Leaders from around the world!
#rallyforlife #marchforlife #whywemarch
---
Rally for Life is supported by:
Bunclody for Life
Cork Life Institute
Donegal Pro-life
Dun Laoghaire Pro-life
Dungarvan for Life
Every Life Counts
Family & Life
Fingal for Life
Gianna Care
Kerry Life and Family
Laois for Life
Leitrim for Life
Life Institute
Limerick for Life
Louth Pro-Life Network
Our Lady of Guadalupe Pro Life movement
Precious Life
Pro-Life Trust
Pro-Life Wexford
Stanton Health Care
St. Joseph's Prayer Group
Tipperary Pro-life
Tyrone Pro-Life Network
Waterford for Life
Youth Defence
Youth for Life NI