Ireland's smallest premature baby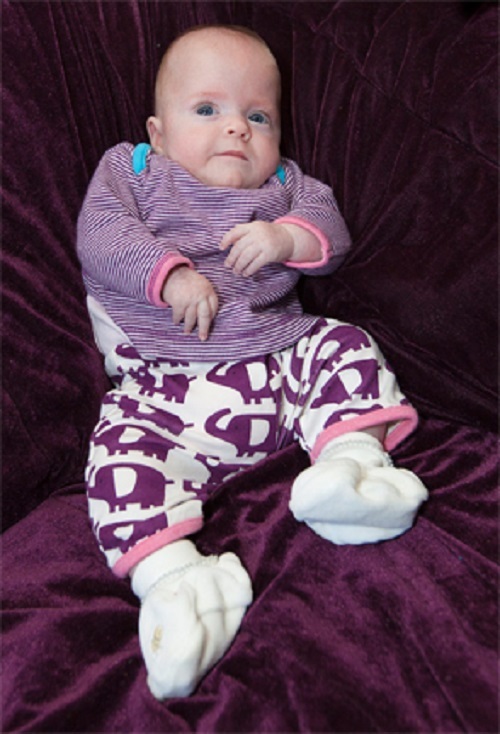 Sive and her parents were interviewed on TV3's MidWeek
Its early January 2011 and Ireland's smallest surviving premature baby is today thriving at home with her parents.
Tiny Sive McDonald was just 420g -- less than a pound -- when she arrived into the world 16 weeks early. She was smaller than the palm of her dad's hand at full stretch -- about the length of a biro.
Aisling McDonald (32), from Mullingar, and her husband, John McDonald (30), from Carlow moved back to Ireland from Australia where they met and married, and were looking forward to the birth of their first baby last summer.
Aisling suffered from pre-eclampsia -- the medical term for high blood pressure during her pregnancy and baby Sive had to be delivered 16 weeks premature on the 11th June.
Aisling's system was under severe pressure and the doctors wanted to ensure her life was not in danger. Nobody expected Sive to pull through, but the little baby stunned medics by clinging on to life. Her paediatrician in Waterford, Dr Paul McMahon, had to order special spectacles from the US so he could see her microscopic veins.
Sive had 24 blood transfusions but never gave up. Her parents brought her home to Kilkenny a month before Christmas and she was over 9lb.