THIS WEEK, A new poll published by the Irish Times found most Irish people favoured legalising abortion where an unborn child would "not be born alive".
Abortion campaigners seized on the poll results to call for Ireland's abortion laws to be extended to unborn babies who are often described as 'incompatible with life'. But the question in the poll is horribly misleading; there are no medical conditions whatsoever where it can be said with absolute certainty that a baby will not be born alive. In fact, research has shown that even with the most profound disabilities, such as anencephaly, most babies do survive until birth and can live for hours, days, or even weeks with their parents.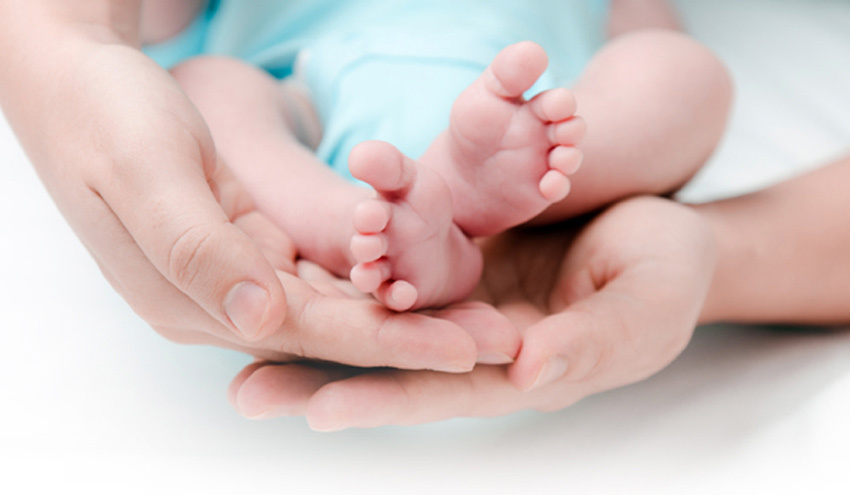 Aileen Behan's daughter, Lilly Ann, lived for six days with anencephaly after birth. "I was told that she wouldn't live after birth, but she did, for six days. When you are told you'll get nothing, to get six days is a miracle," Aileen told the parent's initiative Every Life Counts. She says her daughter knew nothing but love, and that her life was important and had meaning.
Other children have defied the expectations of doctors to live for years with conditions often described as a 'fatal' anomaly. Kathleen Rose Harkin who lives in Cavan was described as 'incompatible with life' when she was born with Trisomy 13. In two weeks she will celebrate her eighth birthday.
That's not to say that these diagnoses are not tremendously upsetting for parents. It's simply devastating to be told that your child has such a profound disability that she or he may not live for long after birth.
That's all the more reason, though, why parents and families deserve to be properly informed. What is not helpful is the significant misinformation being given to families by abortion campaigners, and even by medical professionals.
Take for example, the phrase 'incompatible with life', which is not only offensive and hurtful to parents, it is also not a medical diagnosis. A baby who is alive and kicking in the womb is not 'incompatible with life', even if the condition affecting that baby may lead to a devastating outcome. The phrase is all-too-often used to push parents towards abortion and, to dehumanise unborn babies whose humanity should not be diminished by what is, in fact, a profound disability.
Media reporting around the issue can also be hugely misleading: one recent interview on national radio broadcast the entirely false claim that babies with anencephaly were caused to suffer horribly in the womb. This is the kind of misinformation that causes enormous distress to parents who have just received a diagnosis of anencephaly or to those who previously carried babies with this condition. The misinformation may certainly be contributing to a change of attitude in Irish hospitals.
Mothers who are part of the Every Life Counts initiative have reported that they've experienced some or all of the following during their pregnancy from medical professionals in Ireland:
Negative attitudes from medical staff towards their pregnancy
Repeated suggestions of abortion
A lack of empathy and respect for the dignity of their child
Use of terms and words that are incorrect, unsympathetic and cause hurt for parents involved, including the phrase 'incompatible with life'
Studies have found that these negative attitudes are very commonplace in jurisdictions where abortion is legalised. In fact, in those countries, abortion for all forms of disability then becomes increasingly common, with 90% of unborn babies with Down Syndrome, for example, bring aborted in Britain.
Yet, we know that from figures released by the British Department of Health under FOI that, conversely, more than 90% of Irish parents continue with the pregnancy when they are told their child may not live after birth. It's a matter of urgency then, that the Minister for Health makes proper care and support available to families. A new form of care, perinatal hospice care, helps parents and baby through this very upsetting time.
For a baby who is expected to die, parents' original wishes and dreams for their child's long life are shattered. But their hopes can change direction: for the baby to be treated with dignity, for the baby to be protected until death comes naturally, for the baby's life to be filled with love. Parents who have chosen perinatal hospice have said that this kind of care helped their hopes be fulfilled.
The reality of the alternative is mostly glossed over in discussing the issue. These are very often late-term abortions for babies with profound disabilities. In Britain the procedure is known as feticide, where the baby is given a lethal injection into the heart causing a massive heart attack, and the mother is then required to give birth to a dead baby. The trauma of what that involves is not a compassionate response to either mother or baby. Medical systems in both the UK and Ireland are failing families when they make them feel that the only option is an abortion.
I do believe that changes to our abortion laws should be decided by referendum, since these are matters of profound national importance and should not be pushed through the Dáil by applying the party whip. The question posed in this week's poll lumped responses to abortion in the case of rape with that of the case of profound disability, making the responses all the more inconclusive since that issue deserves its own nuanced consideration.
In a referendum, the obligation for balance would give a voice to those parents who have so courageously shown that every life should count. No amount of misleading polling could change that.
---
This article first appeared in the Journal.ie and is available at this link here
http://www.thejournal.ie/readme/abortion-laws-ireland-fatal-foetal-abnormality-1726193-Oct2014/
---
LINKS