The Irish Times prides itself as being the paper of record. When it comes to abortion, however, the paper is now sounding more and more like a broken record.

The opinions of its contributors are so predictable at this stage that it's entirely possible that an Irish Times job spec contains the provision that 'preference is given to candidates who can show a commitment to making abortion legal'.
Or perhaps there's a jolly banner hanging across the newsroom saying: 'You don't need to be pro-abortion to work here but it helps'.
Now obviously I jest (I think), and certainly there are some Irish Times journalists who can write about abortion and actually produce a balanced article.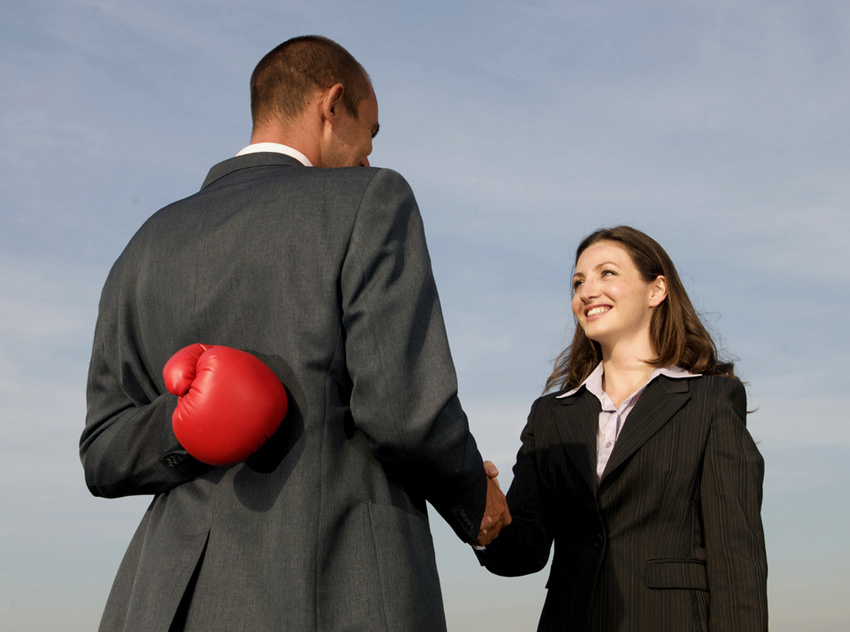 However, it is remarkable to see just how many of its contributors are not only avidly pro-abortion, but seem incapable of basic fact-checking or of balance when writing on the issue.
Take Peter McGuire who emailed pro-life groups recently from the Irish Times asking for information on pro-life schools presentations.
Mr McGuire's email stated that he understood that groups "may have reservations about speaking with an Irish Times journalist on this topic" and that he had written "pro-choice" pieces in the past, but that he aimed to present a "balanced and coherent view" in this article.
Good for him. Balance and coherence is always commendable.
So we googled Mr McGuire, and up popped an article he wrote for the Huffington Post where he rambled on at length about pro-lifers being "Ireland's far right", claimed pro-life people 'don't give a damn about children once they are born', and also seemed a little fixated with "roasary (sic) beads".
There was no balance and very little coherence.
His article began with the contention that only 4% of voters would oppose the 2012 Children's Referendum (some 40% actually voted against the referendum on the day) and then weaved an unsteady path towards a litany of accusations against pro-life groups.
Most seriously, his article accused pro-life activists of having a 'history of violence', relying on a 13-year old post on the website of the Irish Family Planning Association as evidence of this claim.
Now, it's pretty obvious that using the IFPA as a source to slam pro-lifers is a bit like asking Big Tobacco if it's safe to smoke. This is calle sloppy journalism.
Even the most cursory of fact checks would have revealed that the IFPA claim of harassment was overtaken by the facts, and that the Irish Supreme Court rejected their action against Youth Defence members, with costs awarded to some pro-lifers involved.
The hostility in McGuire's article seems to have won him little favour in any case: in a publication which is geared towards social media sharing, his article garnered a total of 5 tweets and shares.
But he shouldn't worry, given his proven credentials, he would certainly seem be a strong candidate to pop up on the Irish Times writing an article on pro-life schools programmes.
This is, after all, the paper which led the world to believe that our doctors allowed Savita Halappanavar to die because of our ban on abortion, even though it's been established that sepsis, not our pro-life laws, caused her tragic death.
Meanwhile, contributors continue to push abortion, going so far as to give free publicity to video propaganda from abortion campaigners, and to confuse maternal mortality with perinatal mortality in their eagerness to attack pro-life laws.
Any credibility the Irish Times had on the abortion issue has, of course, been seriously undermined by the recent debacle in getting the facts horribly wrong on Ireland's 'first abortion'.Any credibility the Irish Times had on the abortion issue has, of course, been seriously undermined by the recent debacle in getting the facts horribly wrong on Ireland's 'first abortion'.
McGuire's article, when it appeared today, was written with the sort of alarmist tone that always overcomes pro-abortion journalists when they discuss pro-life work. Although he claimed to have spent months researching the article, it was low on evidence, but had plenty of vague accusations and claims. He has an interest in folklore, it seems, so that might explain things. He finished by bewailing the lack of pro-abortion schools programmes.
So the uniformity of opinion continues in the paper of record. You don't have to be pro-abortion to work there, but it sure seems to help.