The new public service announcement, "How Do You See Me?," featuring actress Olivia Wilde, showcases the reality of how people living with Down Syndrome see themselves differently than the world sees them.

The video spot, created by Italian organization CoorDown, seeks to raise awareness about Down Syndrome and challenge the public's perception of people living with disabilities.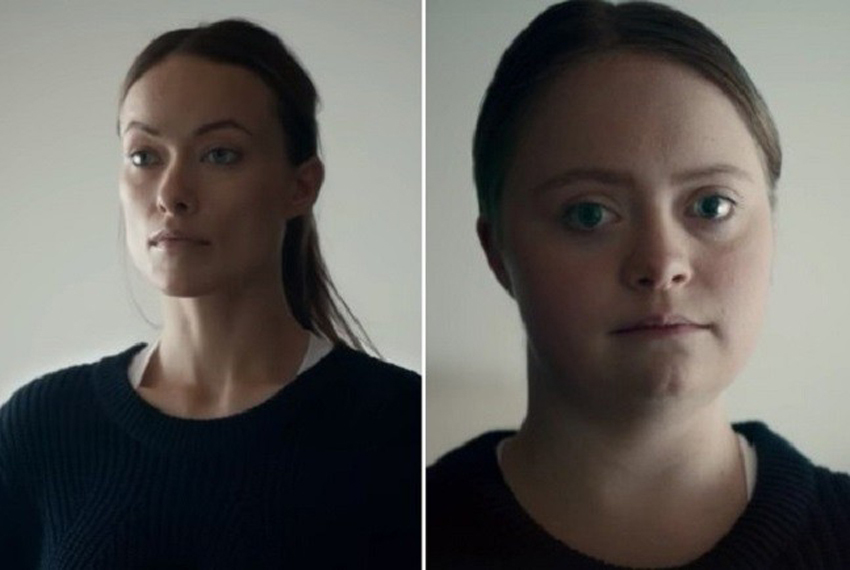 "This is how I see myself," the young girl with Down Syndrome who narrates the video says, as Wilde runs on the beach with her family, works in a restaurant, and dances in a club with her friends. "I see myself as an ordinary person… How do you see me?" she poignantly asks the viewer.
This PSA couldn't have come at a more opportune time. This Monday was World Down Syndrome Day, and although the world has witnessed many advances over the years, we still have a long way to go when it comes to how society views people with disabilities. It is a tenet of liberal democratic individualism that others should not be judged by their age, race, sex, politics, religion, or beliefs.
Why haven't we applied this to people with Down Syndrome?
Some observers might point to the Americans With Disabilities Act and other accommodations to claim that the public already has a healthy respect for people with disabilities, but I would beg to differ. Simply ask someone living with a disability if they think they are viewed differently than the way they view themselves; or ask them what their interactions are like with others when they're at their neighborhood restaurant or grocery store. You will hear a different story.
Our society has come a long way in many respects, but this is one area that we still need to see a great deal of progress.Our society has come a long way in many respects, but this is one area that we still need to see a great deal of progress.
If you don't believe me, just look at the numbers: Over 90% of unborn babies diagnosed with Down Syndrome in Europe are aborted. In the United States studies vary, but anywhere between 67 percent to 85 percent of babies diagnosed with Down Syndrome are aborted, according to a 2012 University of South Carolina review. While the percentage is lower in the U.S., the numbers are just as disturbing.
And then there are the parents that say they would have aborted their child had they known they were going to have Down Syndrome. I'm not going to get into it here, but this is unsettling. Instead of viewing children with Down Syndrome (and other disabilities) as a gift, this view assumes that children with special needs are too challenging or inconvenient, and our culture today discards anything that is inconvenient.
But in doing so, what are we throwing away?
A new study released today looked at families who were living with a family member with Down Syndrome and found that the majority of these families were happy and cherished the life of the child with which they have been entrusted. Families who have children with Down Syndrome face many unique challenges, but this study shows that their experiences overall are positive, and that they have no regrets in bringing this child into the world.