It's easy to claim that legalising abortion is the answer to women's difficulties. Abortion is frequently presented as a simple and personal choice, but it's not as simple as all that. Legalised abortion has a knock-on effect for everyone in society, not just for women with a crisis pregnancy. It's something that Ireland has to think carefully about…
Here's a list of 7 consequences of abortion in the UK, after 50 years of its legalisation. On examination of the points below, how can it possibly be claimed that legalising abortion has progressed women's rights? We must realise that, as well as the horror of abortion itself happening, there is nothing to prevent these consequences also occurring in Ireland.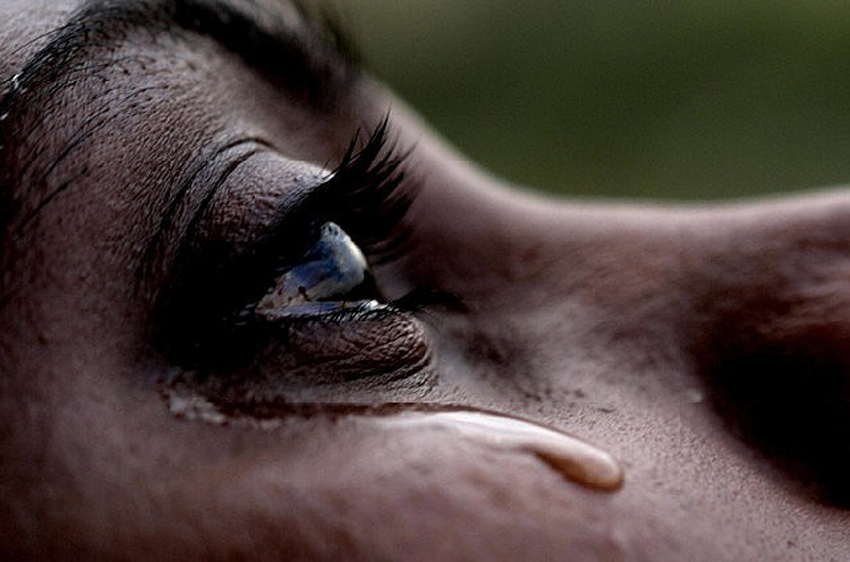 1. FORCED TAXPAYER FUNDS:
UK taxpayers are forced to fork out for abortions, no matter how they feel about abortion, including £1 million a week on repeat procedures, yet abortion advocates get outraged when a pro-life charity receives a fraction of such money, running a campaign backed by the Telegraph and the Independent, in protest against helping pregnant homeless women. Sally Sheldon, who has links to the BPAS, has been given £500,000 of taxpayer funds to write a history of abortion in the UK. Abortion is also costing the taxpayer £30 million more than previously believed
2. ABORTIONISTS – HOWEVER EXTREME – ARE PROTECTED AND PAID FOR BY THE TAXPAYER:
The British Pregnancy Advisory Service (BPAS) boasts that it is Britain's largest abortion chain. BPAS boss Ann Furedi regularly voices her extreme opinions, such as abortion to birth, for any disability and for being the "wrong" gender and she gets away with it. Why not? She's got the taxpayer funding her £145,000 salary and no-one can get a straight answer on exactly how much tax is being given to abortion providers such as BPAS. In their own words, 96% of BPAS "treatment" is paid for by the NHS (the National Health Service).
3. MARIE STOPES' DISMAL FAILURES AND ILLEGAL ACTIVITY:
Marie Stopes is another huge abortion chain whose staff receive bonuses for reaching abortion targets but play down the fact that clinical services had to be recently suspended in some clinics, due to mismanagement, failure to follow procedures, vulnerable women being manipulated into abortions and botched procedures. We have all been told that all of these horrors were supposed to end, when abortions were legalised. Plus Marie Stopes International continue to perform illegal abortions abroad, again, forcibly funded by the UK taxpayer. Yet their top executive was recently paid a shocking £420,000, showing that there is lots of money to be made in abortion.
4. MEDICAL PROFESSIONALS BETRAY WOMEN AND THEIR UNBORN CHILDREN:
The Royal College of Obstetricians and Gynaecologists voted to support decriminalised abortion on demand in September – a bizarre viewpoint for doctors who are supposed to support pregnant women and their unborn children. However, the RCOG only allowed 33 of its 6,000 members to vote on this controversial topic, thus removing the democratic rights of the organisation. They are following the stance of the UK's doctors' union, The British Medical Association. Abortions on demand to birth has also trickled into The Royal College of Midwives via Cathy Warwick (who also used a secret ballot to push for this) and the Scottish midwives who refused to participate in abortions have lost their appeal. However, more doctors are now objecting to performing abortions, but are being actively discriminated against, due to their pro-life stance.
5. CENSORSHIP BECOMES ACCEPTABLE, EVEN THE NORM:
Prolife vigils are in danger of being banned from outside abortion clinics via buffer zones, despite there being no clear evidence produced of intimidation and harassment; we see that universities are also censoring pro-life debates and opinions, including Oxford and Liverpool Universities, as "safe spaces" are being violated, as students object to anything that is uncomfortable. This problem is becoming more and more apparent through a variety of reports, despite claims that third level is supposed to be a place for open debate.
6. ONE-SIDED REPRESENTATION IN THE MEDIA:
Without fail, from the print media defending Marie Stopes and abortion in the UK and ignoring abortion issues and criticising pro-lifers, to the taxpayer-funded BBC in their recent one-sided Abortion on Trial and the "warm and honest" drama about teenage girls seeking a termination, only abortion advocates' opinions are permitted to be voiced.
7. GENDERCIDE IGNORED:
The law has been broken and MPs have refused to clarify this – undercover reporter Aisling Hubert is being sued by two male doctors, for uncovering their willingness to perform abortions for undesired gender – her case has been dismissed, as it supposedly is "not in the public interest".
This list is not exhaustive, but it clearly demonstrates that many elements of British society has been taken in and brainwashed by a one-sided representation of abortion. Anyone who objects is automatically deemed to be "anti-woman", anti-choice", etc. Clearly, being in favour of abortion is the only version that is "permitted" to be openly expressed in 2017.
These consequences occurring as a result of legalising abortion will happen in Ireland also. Save the 8th.