By Jonathan Van Maren
---
For weeks, abortion activists have been expressing confidence that Argentina could become the third nation in Latin America—after Cuba and Uruguay—to legalize abortion. According to Reuters just a few hours ago, however, it appears that Argentinian pro-lifers may have defeated yet another abortion law:
Prospects faded over the weekend for a bill that would legalize abortion in Argentina, when an opposition senator said she had changed her mind and would vote against the measure when it is brought to the floor on Wednesday.
The proposal, which would expand abortion rights beyond current laws that allow the procedure only in cases of rape or when the mother's health is at risk, passed the lower house last month by 129 votes to 125. Since then religious activists, particularly in rural parts of the country, have pushed back against the measure, which is backed by feminists and rights groups galvanized in recent years by efforts to stop violence against women.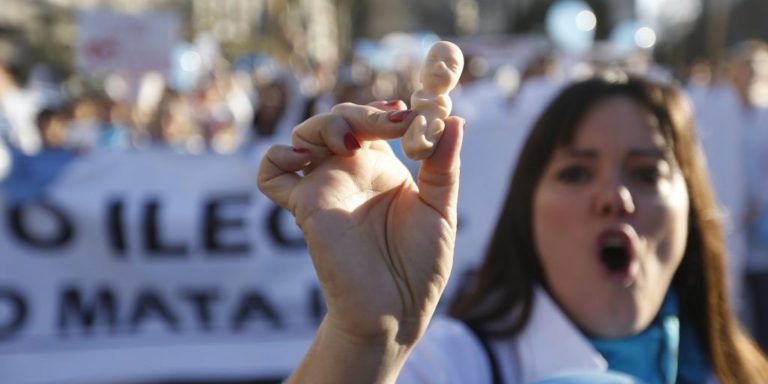 The about-face by Senator Silvina García Larraburu brought to 37 the number of expected no votes, amounting to a majority in Argentina's 72-member Senate. An ally of former President Cristina Kirchner, Garcia Larraburu accused President Mauricio Macri of using the abortion debate as a distraction from the country's troubled economy, a charge Macri's government denies. Kirchner may run for president next year, when Macri is expected to seek re-election.
Garcia Larraburu told local media her change of mind "also has to do with my most intimate convictions." The bill, which would allow abortion through the first 14 weeks of pregnancy, may be amended by the Senate and sent back to the lower house.
Just as in Ireland, international organization are placing massive pressure on Argentinian lawmakers to legalize abortion, insisting (falsely) that abortion saves lives. The human rights of pre-born children are again being presented as an archaic legal construction of the dark ages, rather than the essential protection of all members of the human family. For now, at least, it looks like abortion activists may have faced another setback in their quest to bring an abortion regime to Argentina.
---
Originally published here : https://thebridgehead.ca/2018/... and posted with permission