Pro-life Information
Getting pro-life information to as many people as possible is the primary aim of the stalls YD run every week in busy public spaces around Ireland.
Youth Defence's Pro-Life Street Information Sessions are our own innovation and have been praised by all sorts of folk worldwide as a powerful way of bypassing the media to educate people about all aspects of abortion.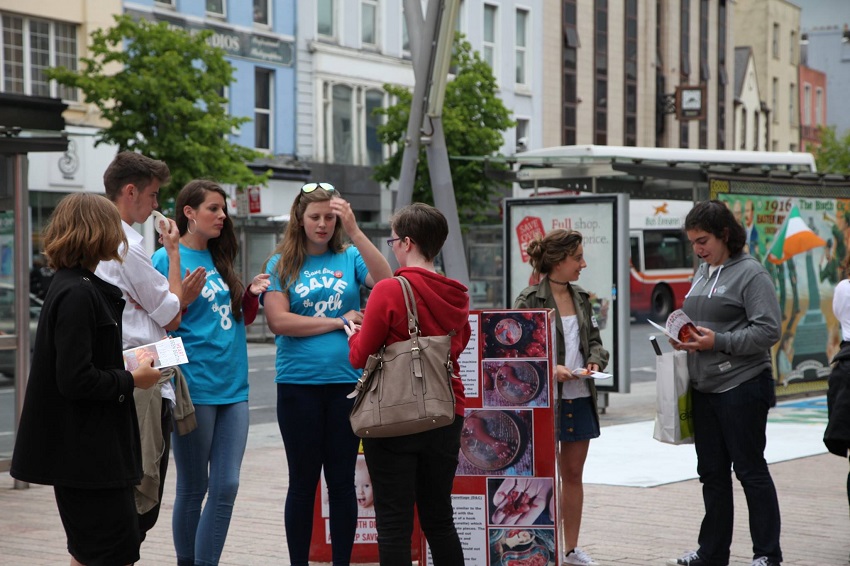 At a typical street sessions a group of young people get together in the major towns and cities of Ireland. Life Information Boards are set up which display information about the development of the child in the womb, descriptions of abortion methods, contacts for crisis pregnancy help centres, and answers to the many questions that are asked about abortion.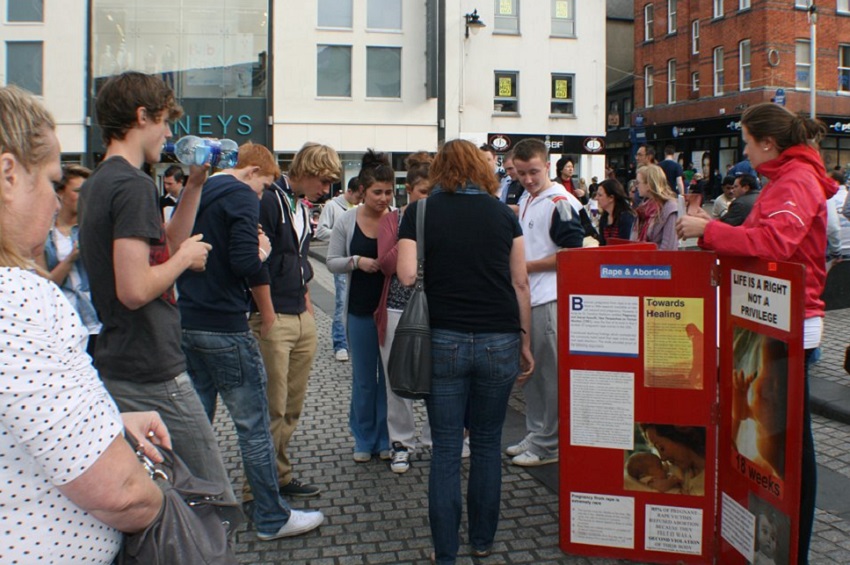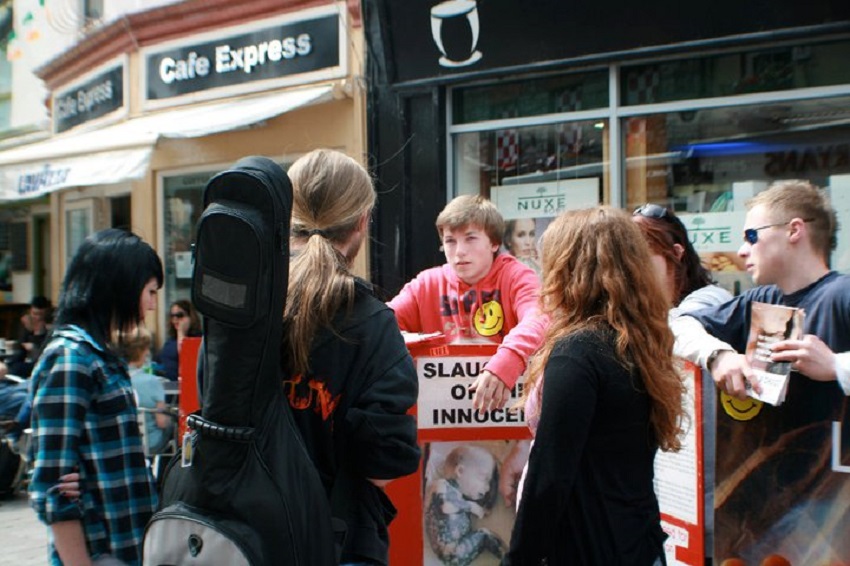 For the next couple of hours we distribute thousands of pieces of pro-life literature, talk to people, gather petitions and explain the facts about abortion.
We do this because experience has taught us that that when people are fully aware of the development of the child in the womb, of the reality of abortion, and of the physical and psychological scars inflicted on mothers who undergo abortion, they come to the conclusion that this country needs to reject abortion.