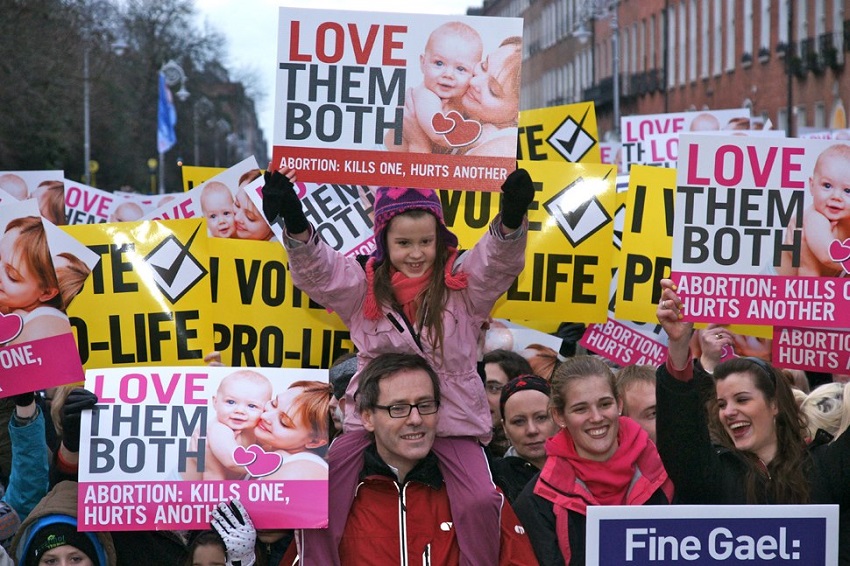 The Vigil for Life is a collaboration between Irish pro-life groups in response to greater threats to unborn babies and their mothers; Youth Defence, Life Institute, Family & Life, Pro-Life Campaign, Precious Life and others. The first Vigil was held on Tuesday, 4th December 2012 and the second on Saturday, 19th January 2013.


Vigil for Life: 19th January 2013
A highlight of the massive Vigil was when Dr Eoghan de Faoite of Youth Defence phoned Enda Kenny live from the event, and 30,000 people chorused a message for an Taoiseach to 'keep his pro-life promise'.
The massive pro-life event went quiet as Dr de Faoite called an Taoiseach's constituency office, and Enda's voice could be heard asking the caller to leave a message.
"Hello an Taoiseach, this is the Vigil for Life, and I have 30,000 people here to give you a reminder of the pro-life promise you made in 2011," said Dr de Faoite.
To which the 30,000 strong crowd chorused
Enda, Keep Your Promise
The phone call followed more than an hour of speakers, crowd participation, and pro-life messaging at the Vigil.
The Vigil heard from Tyrone manager Mickey Harte who said "I speak to you as an ordinary person, a citizen, a husband, a father. I come from a sporting background, as you know, and I am proud of our sporting traditions. But there is no tradition of which I am prouder than the respect for both women and their unborn children that has been the hallmark of our medical services in Ireland. Ireland, without abortion, is one of the safest countries in the world for a woman to be pregnant.
"Like every country we have our faults and failings. But when it comes to life before birth, we have a value system, an ethos, which we should proudly share with the rest of the world. We should not undermine it at this time, or ever," said the hugely popular GAA county football manager.
The Vigil has been a tremendously powerful and historic event, and the voice of the majority has been heard for the protection of both mother and baby,
said Dr de Faoite.
"We've reminded Fine Gael that abortion is not a treatment for suicide, and that the government needs to look at the evidence given before the Oireachtas Committee which confirms that fact," the Youth Defence spokesman said.
He added that the ban on abortion had made Ireland a safe place for both mothers and babies and that was something worth protecting.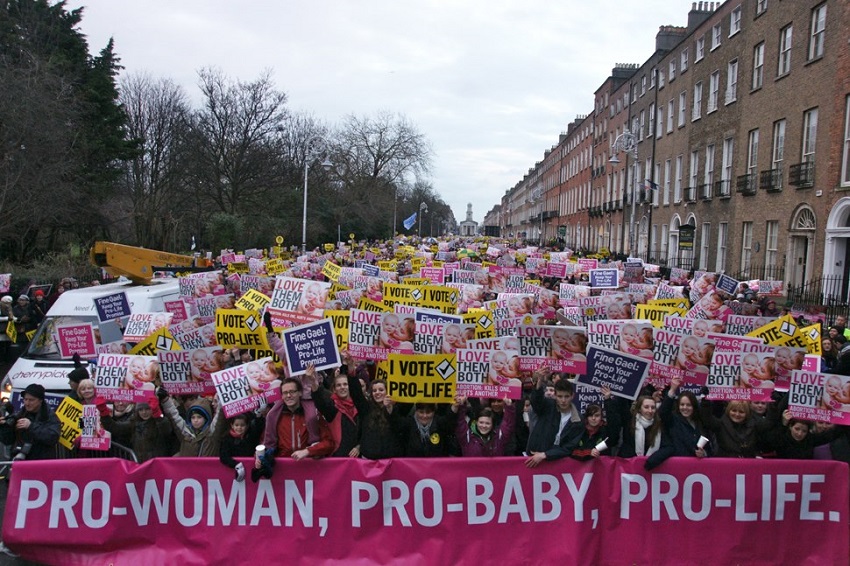 The Unite for Life Vigil was organised by Life Institute, Youth Defence, Family & Life, Precious Life and Pro-Life Campaign.
RTE Nine News
This Week - RTE Radio One
Joe Little of RTE says Vigil turnout will give government pause for thought
Getting ready for the Vigil
---
Vigil for Life: 4th December 2012

10,000 people tell Enda Kenny to keep his pro-life promise
10,000 people have taken part in a huge Vigil for Life at Dáil Eireann to tell the government that legislation on the X case will lead to abortion on demand and was "absolutely unacceptable to the Irish people".
The candlelight vigil, which was organised by Youth Defence, Pro-Life Campaign, LIfe Institute and Family & Life, packed Molesworth Street as thousands held placards calling on Enda Kenny to 'Keep his Pro-life Promise' and urging the government to protect both mother and baby.
Niamh Uí Bhriain of the Life Institute said that the aim of the event was to ensure that Enda Kenny kept the pro-life promise given by Fine Gael in Election 2011.
"We need to ensure that both our mothers and babies are best protected by banning abortion," she said. "Clarity is now coming back to the debate following the hysteria whipped up by abortion campaigners after Savita's tragic death - and the pro-life majority will want to ensure that Fine Gael does not move to legislate on the X case".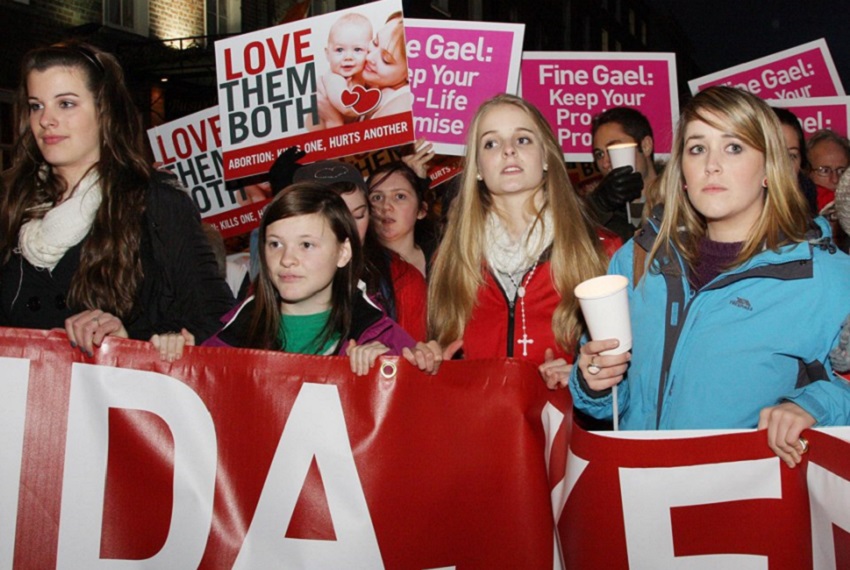 She said that such legislation would bring Ireland to follow the British model of abortion provision, and that that regime was "anathema" to most Irish people.
She warned Enda Kenny that on this issue, the Irish people "are not for turning" and that there would be political consequences if Fine Gael broke irs promise and moved to legalise abortion.
Ms Uí Bhriain said that revelations that the Irish Times article which broke the news of Savita's death may have based on 'muddled' information was "truly shocking".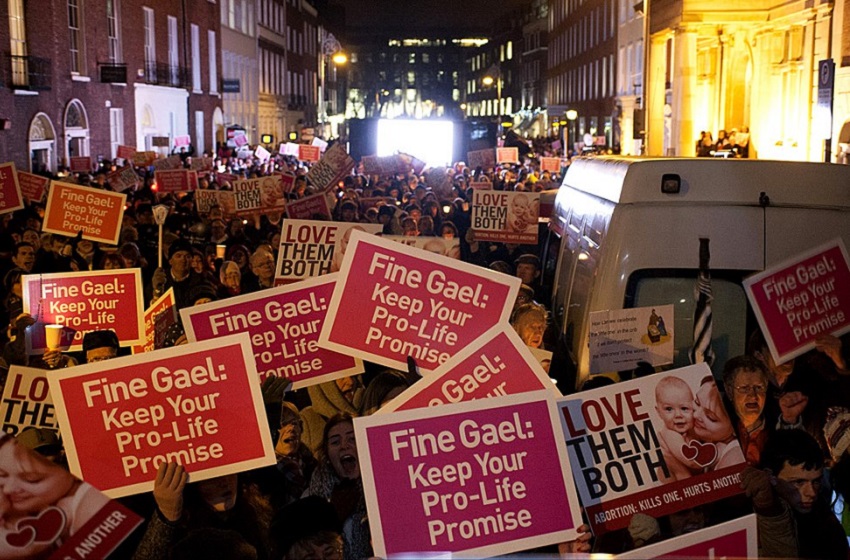 "At the Vigil for Life today we remembered Savita and her baby and, and we mourned the loss of their lives. And we asked that the media and the political establishment now look at the cynical exploitation of this tragic death of a young mother, and seek to find the facts."
"The Irish Times story - and it's sensationalist headline - gave the whole world the impression that Savita Halappanavar died because she couldn't get an abortion. Now the same journalist is cautioning that perhaps a termination had not been requested; a little late for caution now that Ireland's reputation has been destroyed on a global scale."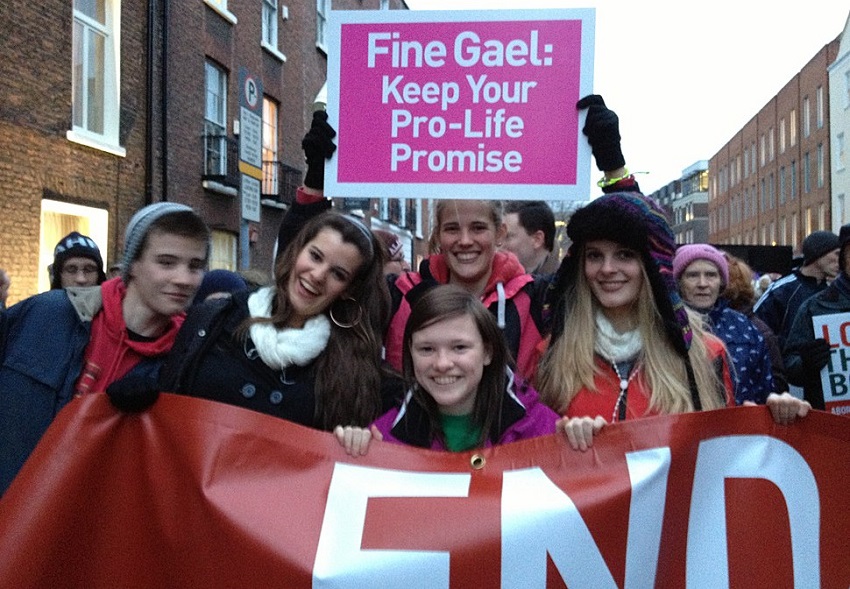 ---
Links