Former Abortion Doctor : John Bruchalski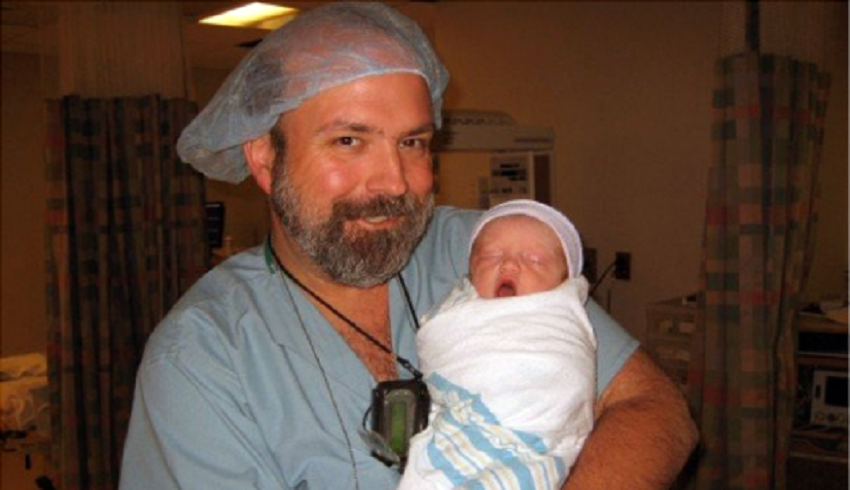 Former occupation: Abortion Doctor
Place: South Alabama
Testimony
Dr. John Bruchalski is a former abortionist' the 50-year-old Virginia native has now become a leading light in pro-life medicine. Through his unique Tepeyac Family Center, one of the largest free-standing pro-life medical practices in the country, Dr. Bruchalski's team offers a safe haven for women in crisis pregnancies, spreading hope through authentic health care that respects the natural processes of the woman's body, the right to life of the unborn child
Though raised in a Catholic family, Bruchalski says he began his exit from the faith when he left for Catholic college. There, he was taken in by professors and friends who claimed that the Catholic Church can change with the culture.
By the time he entered medical school in 1983 at the University of South Alabama, contraception and abortion seemed to him "the way to promote health and happiness and wholeness in a woman's reproductive life." Aiming to be the best gynecologist he could, he learned the different methods for abortion, sterilization, and artificial reproduction, and began providing them during residency.
But he began to have doubts.
I didn't see happiness or joy in my clinics, wherever I had more abortion, more contraception, there were more broken relationships, more infections, more destruction, more brokenness."
"I didn't know what to do because the professors were saying 'Well, we just need more education, more contraception, more abortion to answer these questions,'" he added.
"A better way to practice medicine"
Bruchalski first felt the call back to the faith of his childhood right before beginning his residency, when a friend convinced him to take a trip to Guadalupe in Mexico City. He says there he heard Our Lady of Guadalupe - whom Catholics revere as the patroness of the unborn - ask him, "Why are you hurting me?"
Yet he wasn't ready to respond. "I kind of put that in the back of my mind," he said.Then two years later, between the 2nd and 3rd year of residency, his mother took him on a pilgrimage to Medjugorje in Bosnia and Herzegovina, where many Catholics believe Mary, the mother of Jesus Christ, has been appearing since 1981.
"It was life changing for me."
When he got home, he told his professor that he could no longer commit abortions or sterilizations, though it took him a year to fully extricate himself from these anti-life procedures.
He put that vision of medicine into practice in 1994 when he founded the Tepeyac Family Center with his wife in the basement of his house. The obstetric and gynecological medical facility now boasts six pro-life physicians and one nurse practitioner.
"We believe that health is based on the relationships found in community, and we believe that if we love enough in medicine we can create a loving atmosphere where abortion becomes unthinkable," he said. "Almost like an abortion-free zone."
They are the only practice in the country offering full obstetrical care for patients from crisis pregnancy centers, and they have a special dedication to welcoming the poor. Of the over 700 babies they delivered in 2009, 30% of the mothers did not have commercial insurance.
"The renewal of medicine is going to involve both social justice - seeing the poor - and the Gospel of life. It's both/and, not either/or," he said. "You can't be an NFP-only doctor. You must serve the underserved. And if you serve the underserved, in order to provide excellent cooperative medicine that treats the disease but loves the patient you have to have the basis for natural family planning in your practice."
The Tepeyac Family Center now operates under an umbrella organization called Divine Mercy Care, which raises funds and heightens awareness through educational programs. Their network of services includes a perinatal hospice, and in coming years they hope to offer a family practice, pediatric care, and a mental health program.
Offering hope for life with a child
Dr. Bruchalski said his experience working with abortion-minded women has shown him the need to focus on offering women hope for life with their child, rather than emphasizing adoption or images of foetal development.
"You can show women foetal development and many of them it doesn't phase," he said. "Remember the foetus, the baby, the unborn child is an adversary to the woman, it's going to cramp her life."
Abortion-minded women see adoption, on the other hand, as a "double negative," he says. "Not only are you not qualified to be a mother and care for the child, but you have to give the child up," he explained. "They hate that choice, so for them the abortion becomes the best alternative, the least terrible of those options."
"You really have to focus on [the fact] that there is life after having a child, that there is a way out of your predicament," he said. "Just meeting women where they are by being able to listen to their pain and their agony and their suffering, and then love them so much that we walk them through this."