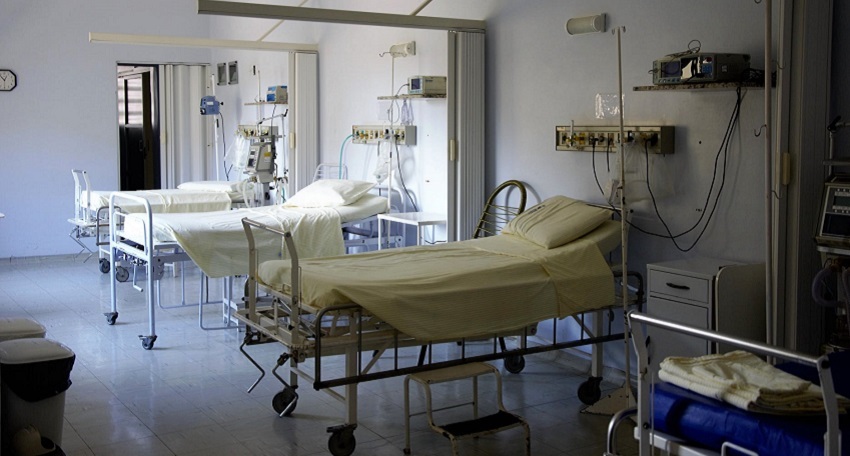 Marie Stopes International in Britain
In July 2000 Marie Stopes International (MSI) adopted the latest marketing tactics by launching an on-line abortion booking service, in a bid to secure a larger stake in the abortion market. The last few years have seen cut throat marketing tactics employed by the two largest providers of abortion who are in competition with each other for the greatest stake in the abortion industry. The fact that all these marketing strategies are targeted only at private customers, speaks volumes.
It's obvious that Marie Stopes is more concerned about bank balances than about women. The financial motivation of Marie Stopes is obvious from just a glance at some of their literature:
"The Trustees are pleased with the results for the year under review and they anticipate further growth in service delivery and profitability in the future."Board of trustees Marie Stopes International 1997
Marie Stopes abortion clinics earn over £50 million a year from its abortions. Killing babies is a lucrative money making business. The quicker they can perform abortions, the quicker they can con more women into having abortions, and the more money they will make. In the Belfast Telegraph (25/7/00), a spokesman for MSI, Tony Kerridge, said "...we are providing a service women want." The harrowing testimonies of those women who underwent these "quickie" abortions are a damning indictment on all those in the abortion industry who claim to be caring for and working in the interests of women.
The public has been misled into believing that legal abortion is a trivial incident, a simple lunch time prodecure, which can be used as a mere extension of contraceptive practice. There has been a conspiracy of silence in declaring the risks of abortion. This is medically indefensible when women suffer as a result. Its no big surprise that these clinics exploit and de-humanise women when, everyday, they dehumanise unborn children in order to tear them to pieces.
---
Marie Stopes Anti-Woman
A report in the London Evening Standard revealed that a patient had to be taken to a hospital after attempting to harm herself at the controversial Park View Abortion Clinic in Ealing, run by Marie Stopes International. The woman had stabbed herself with a sharp instrument. When a nurse intervened, she also received a cut. The woman was taken by ambulance to hospital. The incident occurred in May 2001.
The incident is being investigated by NHS officials responsible for monitoring the clinic. A spokesperson for them said "We will examine this incident in order to ensure the safety and well-being of the people who attend the clinic" A spokeswoman for the abortion clinic refused to comment on whether the woman had received any counselling before coming for the abortion.
Earlier the same week the Evening Standard highlighted the concerns of staff at the clinic, who were worried that women were suffering as a result of its "conveyor belt" system of quick abortions. They said that women were not receiving adequate counselling before they underwent an abortion, and that they were degraded by the lack of privacy and personal care they were given at the clinic.
The clinic, which performs hundreds of abortions a week, uses an anaesthetic gel for pain relief, instead of an injection, which women and staff say does not work properly. Following the Evening Standard feature on the clinic, several women telephoned the paper to describe their traumatic experiences at Marie Stopes clinics, which started "lunchtime" abortions three years ago to speed up their "service."
---
Marie Stopes damages women
A businesswoman described how she had undergone an abortion at a central London Marie Stopes clinic in 1998. She said "Nothing prepared me for what I was about to go through" she recalled. "The Marie Stopes clinic had persuaded me to have a local anaesthetic. When I entered, there were lots of other women in there, some of them were crying, and one was just standing rocking to and fro. I thought, mistakenly, that they might have a low pain threshold."
She said she was given the gel, without any warning of how painful the abortion would be.
A women held my feet down tightly and it was agonising. It is no exaggeration to say that it was worse than the hours I spent in labour with my daughter.
Another 30 year old woman described her experience at the Park View clinic, when she underwent a general anaesthetic for an abortion a year ago. "The shock of what I went through there nearly led to me and my boyfriend splitting up" she said. "I don't think he could believe anything as barbaric as what I had described. Then when he read the Evening Standard story he realised just what I had gone through." She had opted for a general anaesthetic for an abortion. She arrived at the clinic at 9am that morning. She did not go into the theatre until 2pm.
"The atmosphere while I waited was grim and horrible. The reception area was so tiny that I had to sit in the corridor on the floor. There was no one to give me any words of comfort, and a lot of younger girls were white-faced and very upset. After the operation there was no one to talk to. I got half a sandwich and a cup of tea. We were made to feel like herded cattle. No one was there for comfort." Marie Stopes International denied that the speed of its abortion service had led to patients being treated in a "de-humanised" way.
---
Staff bonuses for maximizing numbers of termination
It was reported in the Daily Mail on 4th September 2005, that staff at one MSI clinic were paid bonuses for maximizing the weekly number of terminations. Marie Stopes International, the organisation involved, is a registered charity, though it is also a company limited by guarantee whose chief executive is paid £150,000 a year. Women who go to its centres, often distressed at their plight, might be surprised if they knew of claims that some of the staff who dealt with them were being rewarded in this fashion.
In the same week there were equally shocking revelations that another charity is paying doctors to authorise abortions without even meeting the patient. Both organisations receive large incomes from the taxpayer for carrying out terminations on behalf of the NHS.
The law states clearly that two practitioners must form the opinion 'in good faith' that the woman is at risk of 'grave permanent injury' to her physical or mental health or that there is a risk to her life, or that there is a danger that the child will be born severely handicapped.
Plainly, a doctor would have to make a thorough examination to determine a risk to physical health, or to see if the baby was handicapped. But the problem almost certainly does not affect such cases. It concerns the large number of abortions provided on the basis of the risk to mental health. It is very hard to imagine how such a risk could be diagnosed without the doctor so much as meeting the patient.
Yet it appears that the Department of Health in the UK takes this matter so lightly that it is actually issuing forms in which the doctor can tick a box confirming he has not seen the woman involved.
So much for the kindly abortion provider concerned for women. Their actions prove that they are merely profit making enterprises whose deadly trade is detrimental to women and their children.
---
Business Development Managers hired to sell abortion
In July 2011 A new report issued in the United Kingdom alleges that two abortion businesses, the British Pregnancy Advisory Service (bpas) and Marie Stopes International (MSI), are pressuring women into having abortions. The new Right to Know Campaign report reveals the NHS governmental health care system is sending women to two abortion businesses under the guise of obtaining abortion counseling and the women are finding themselves getting options counseling from someone selling abortions. The report provides evidence of the financial motivation of abortion providers to grow their market share and shows where counseling comes into conflict with a strong drive to promote abortion.
The report shows MSI and BPAS "are strongly driven by financial motivations and see success in increasing the number of abortions that they perform. Both organizations employ Business Development experts to promote abortion and increase revenues. They have business plan objectives and targets to increase the number of abortions that they perform."
The great tragedy of this business-like approach is that women who are referred to bpas or MSI for an NHS abortion are denied access to any other source of independent counseling, the report contends. These abortion businesses depend on their income from providing and selling abortion and are not the appropriate place to provide pre-abortion counseling to vulnerable women who need support.
The Right to Know campaign is supporting an effort by MPs Nadine Dorries and Frank Field to change the Health and Social Care Bill to help women who are essentially getting sales pitches for abortion when they seek pregnancy options counseling.
Read more on the story here...

---
Maire Stopes' Charity boss earns £290,000 a year
In the controversy that arose over charity bosses wage, it was exposed by the Daily Mail that the highest paid charity boss with working with Marie Stopes earning a whopping £290,000 a year. A second employee at the birth control charity is paid more than £200,000 and in total 11 people are on six-figure salaries. Charities are not required to detail by name how much their top executives are paid, and many express the sums in bands, disguising the true figures. Marie Stopes will NOT reveal the identities of their high-earners.
---
Marie Stopes hosts the minister in charge of forced abortions in China
Tibet Truth, a human rights organization which focuses on the unjust treatment and human rights violations that take place in Tibet, China, etc, drew people's attention to the fact that in April 2010 Marie Stopes UK had hosted Ms. Li Bin, Communist China's Minister in charge of their National Population and Family Planning Commission as a guest of honor.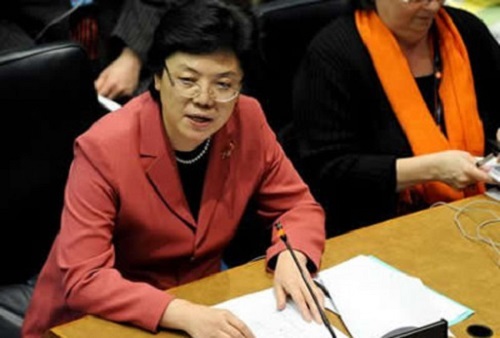 Minister Li Bin, China's Minister in charge of their National Population and Family Planning Commission and in charge of their forced abortion policy
The National Population and Family Planning Commission oversees China's one child and forced abortion policy, and all of the grave violations of human rights that are part of that programme (like the imprisonment and torture of people who speak out against the policy, or the destruction of the homes of women, and their families, who try and have more than the one child allowed by the Communist Chinese regime).
Several British MPs tabled a motion last year opposing Marie Stopes hosting Ms. Li Bin as a guest of honor, but even that failed to attract much mainstream media attention.