Viva la Vida! Pro-life Youth Festival
On August 17th, the hugely exciting Viva Vida Pro-Life Youth Festival was held in Madrid during World Youth Day 2011. The magnificent Circulo della Belles Artes de Madrid, in the centre of the city, was host to the Festival. It was packed to capacity - over 600 young people came to the festival. Others had to be turned away due to the large crowd.
The Viva La Vida Festival also featured other exciting speakers including Live Action's President Lila Rose, Eoghan De Faoite, and Fr Stan Fortuna, C.F.R. Presentations were also made by representatives from various pro-life groups throughout the world, including: Abort 67(England), Generation Life (USA), CCBR and Calgary Campus (Canada), Youth Defence (Australia), Derecho a Vivir (Spain), Sisters of Life (USA), Jugend Fur Das Leben (Austria), Young and Pro-Life (New Zealand), Fundacja PRO (Poland), Survivors (USA), and Youth Defence (Ireland).
Live Action's President Lila Rose said,
We are all called to be active in the pro-life movement. We are all called to set the world on fire. We must set our nation on fire for life. Together we will change the world and we must join together in this battle to protect all human life.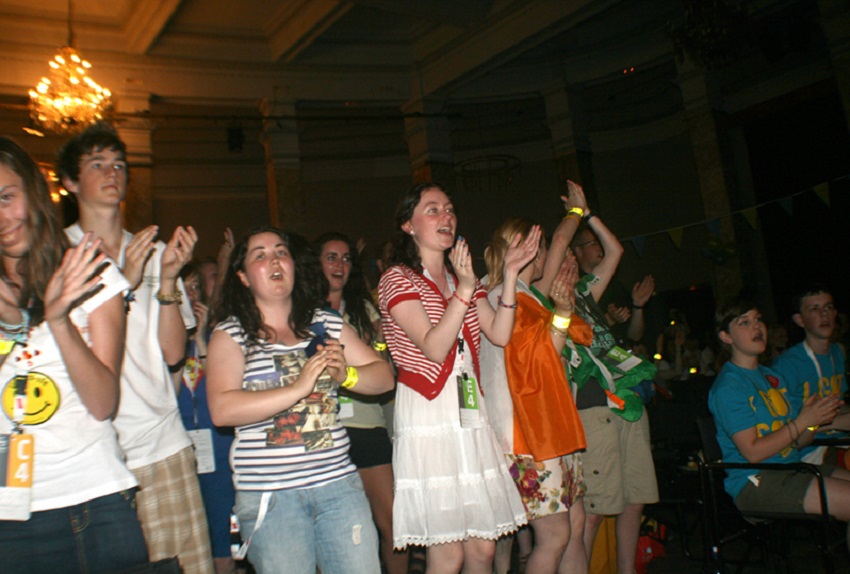 Her call was echoed by the conference hosts, Youth Defence, who said the conference aimed to unite and motivate young pro-life activists and to build the most dynamic and exciting movement for life possible. "We cannot become apathetic, we must stand firm against the culture of death. We will not back down, we will not be silent... we will bring an end to abortion worldwide."
Viva La Vida works to educate, inspire, and bring young people from around the world together to encourage each other and work together to put an end to abortion throughout the world. It was such a beautiful experience to see young people from all over the world speaking to one another, sharing their experiences, and making plans to work together in the future. We can end abortion throughout the world, but we must work together to end abortion worldwide and to build a culture of life.
said Kate Bryan, an organizer of the pro-life Festival.
Share with your friends on Facebook or Twitter
My VLV Festival: Pio
I didn't really know what to expect. I'd been to the last Viva la Vida conference in Dublin, and so I knew what an amazing event it is. Also, I'd had the pleasure of taking part this summer in the 2011 Rally for Life and the brilliant 2011 All-Ireland Roadshow, so I knew how lovely the people I'd be out there with would be.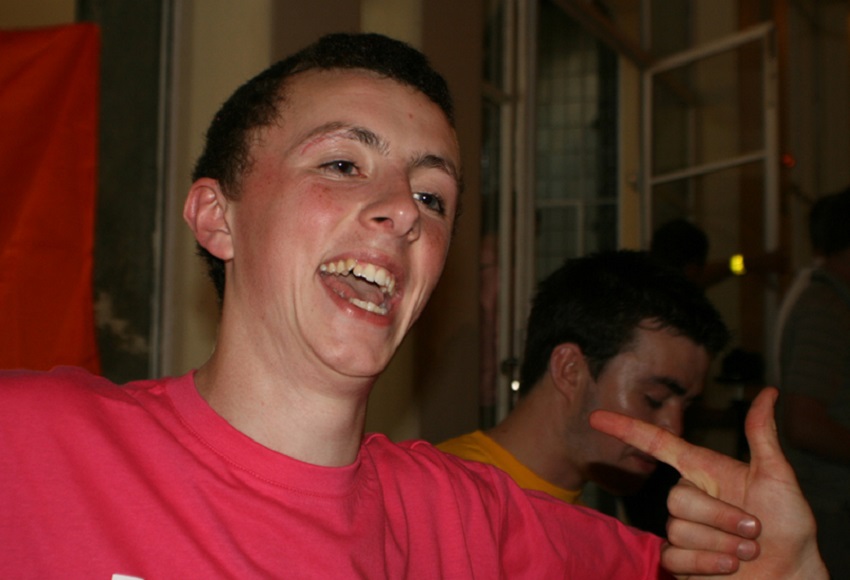 But not only staging the biggest and most ambitious Viva la Vida yet, but doing it right in the middle of World Youth Day? I knew it could only be craziness. And it was. But it turned out to be the best kind of craziness anyone could ever hope for.
I will explain. There were about 50 of us, and we arrived into the barely-bearable heat of Madrid on Monday. The place was packed. I guess two and a half million people can take their toll on a place. It took us a few hours, but we did eventually make it to our accommodation, a nice wee hostel in the city centre. We spent the next day, Tuesday, getting adjusted to the place but also preparing for the big day ahead, as Wednesday would be none other than Viva la Vida day.
We got up at the crack and starting bringing the gear around to the venue. Things were to kick-off at half-nine and there was much to be done: literally tonnes of equipment to be put in place, seating and decor to be arranged, etc. Oh, and a couple million balloons to be blown up too!
The place exploded with people at opening time. It was incredible. People from all over the world, coming together with a united belief in the incalculable value of the human person and a conviction that we will one day, God help us, turn the tide of the awful tragedy that is abortion and that one day every child will be protected as they should be. I found it so inspiring to see people from all over the world, energized and alive with the pro-life message: a message that states simply and clearly that there is not a single person on this earth who doesn't count.
Two days after the brilliant conference itself, we spent an afternoon outside an abortion clinic in Madrid. Doing a session outside a clinic was something I had never done before, as we in Ireland have no abortion clinics, thank God. I found it chilling to be there, right at the steps. But a baby was saved that day! And it made me think: if all of us coming all the way to Madrid was just to save that one little baby, then wouldn't it all have been worth it? And I found myself thinking: YES!
Now we're back home and it's hard to believe it's all over! I'd like to take this chance to thank the amazing team in the YD office who spent a whole year organising this amazing festival, and whose hard work made it all possible. I have had what has honestly been one of the best weeks of my life, so thanks guys, and to finish I will simply say: BENEDETTO!!!
My VLV Festival: Stephen
Well it had been a long wait for World Youth Day 2011 but an incredible experience well worth waiting for. After all the travel, YD descended on Madrid with the view to expanding our pro-life message to all there. Our first full day entailed meeting other Irish pilgrims at a special mass, talking to them and handing out info on the "Viva la Vida" Conference. We hit the opening mass next where tens of thousands gathered.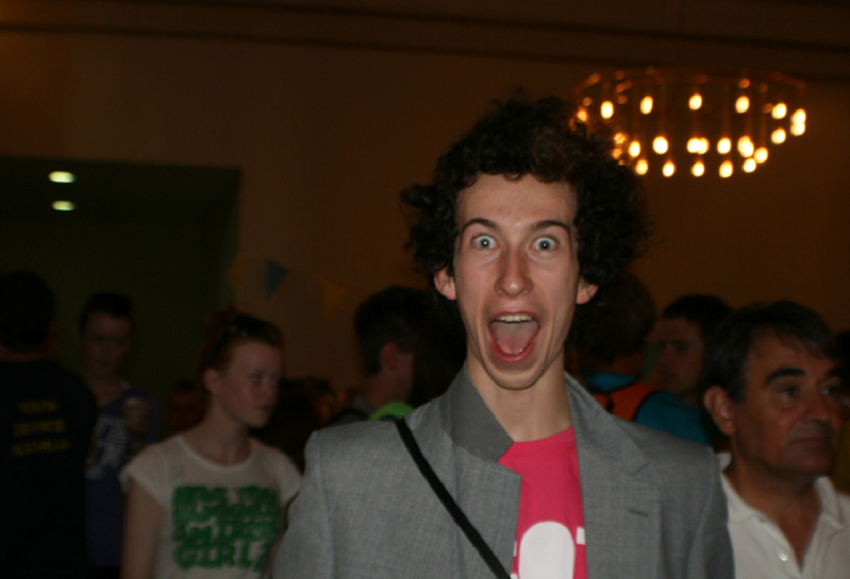 The next day was the one we had all been waiting for, where our hard work, especially the girls at the office, was to pay off and what a day it was. There was a special atmosphere. Fr Stan Fontuna kicked it off with mass in his upbeat fashion that surely woke me up. The whole day was filled with inspirational speakers from all over the world. Lila Rose of Live Action gave an inspirational talk on how her organisation is bringing the true evil behind Planned Parenthood's horrific business to screen. Eoghan de Faoite, summed up what it truly means to be 100% pro-life leaving it up to the great voice of Cardinal Pell to talk on how to build up the "Culture of Light". The conference was concluded by some crazy guy with flawless dance moves who goes by the name of Stiofán. We still don't know how he even got in. That night in the Irish bar...let's just say there ain't no party like a pro-life party. To all there, I'm "glad you came". Enough said.
The rest of the week composed of lining the streets to get a glimpse of the Pope. Fortunately for me, I was one of the lucky ones! On Friday, YD organised a pro-life demonstration in front of an abortion mill where we prayed as well as holding up graphic images. We found out that a baby had been saved due to our efforts and that the couple had chosen life for their child over death. INCREDIBLE! With the grace of God, one more child now has the chance to live. We ended our Madrid experience with the vigil and mass which the Pope celebrated. A sudden unforeseen storm came along yet even this could not dampen our spirits as still we shouted out "BENEDICTO".
World Youth Day for me was a way of joining other young Catholics in the presence of God while at the same time spreading the Gospel through Youth Defence that all life is precious. It was SOME CRAIC and I think that all who were there would agree. So to all reading, is anyone up for the "Viva la Vida Conference" at WYD in Rio de Janeiro 2013? I know I am!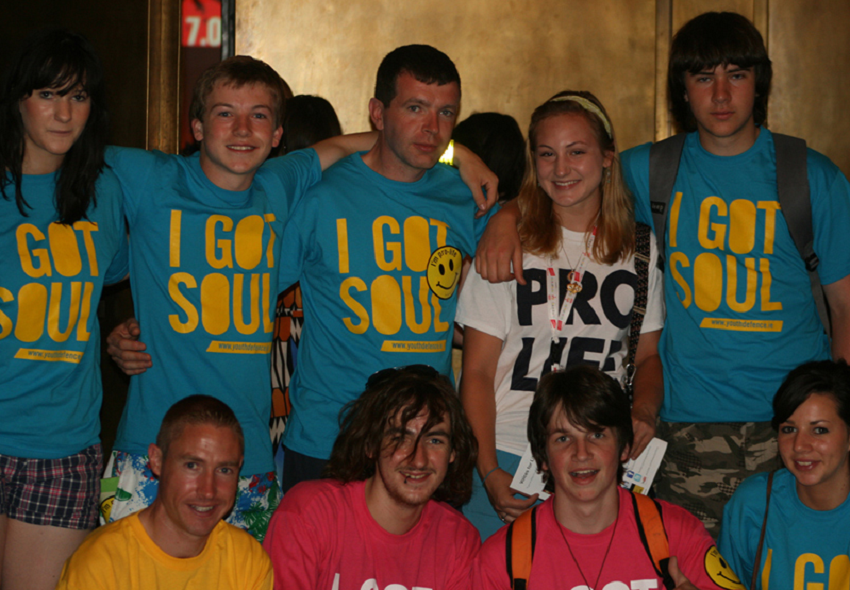 Everyone was tired after a late night and despite having to continuously walk up and down several flights of stairs we managed to have the place perfect by the time over 600 young people arrived. It was amazing to see that so many young people from all over the world come to the conference. It showed that even in countries where abortion is legal, the pro-life message is still strong. The day started with an energetic mass celebrated by Fr Stan Fortuna.
Throughout the day we listened to presentations made by a wide variety of speakers including Live Action's President Lila Rose, Eoghan De Faoite, Cardinal Pell, Abort 67(England), Generation Life (USA), CCBR , Calgary Campus (Canada), Youth Defence (Australia), Derecho a Vivir (Spain), Sisters of Life (USA), Jugend Fur Das Leben (Austria), Young and Pro-Life (New Zealand), Fundacja PRO (Poland), Survivors (USA), and Youth Defence (Ireland).
It was brilliant to see such enthusiasm and support for pro-life. Lila Rose's presentation really impressed upon me. She showed us horrendous videos of abortion clinics covering up statutory rape and child sex trafficking. It is appalling to think that this could happen in the 21st century. After the conference we had a celebration in an Irish pub. It was a lovely finish to the day and it was great to meet the other pro-life people. Viva La Vida was a truly memorable day for me, one I will never forget and I can't wait to for the 4th!
More on the Vida la Vida! Festival
Read some articles related to the conference
Speakers Pictures, Bios and Videos
Lila Rose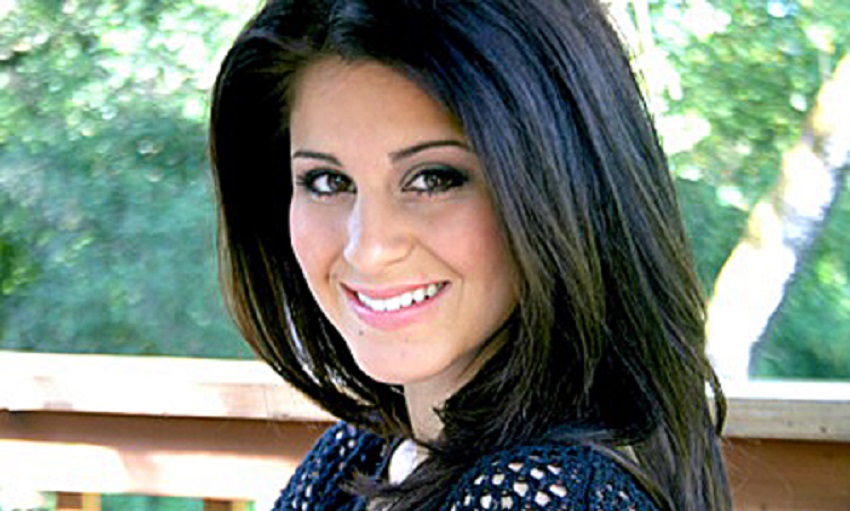 Lila is one of 8 children, and grew up in San José, California. At the age of 15, she founded the pro-life group, Live Action. She has a degree in history from UCLA. At the age of 15, she founded Live Action as a means to reach her peers with the pro-life message. Live Action is a youth led movement dedicated to building a culture of life and ending abortion, the greatest human rights injustice of our time. We use new media to educate the public about the humanity of the unborn and investigative journalism to expose threats against the vulnerable and defenseless. Live Action Films seeks to expose the hypocrisies and lies of the pro-abortion movement, and has been incredibly successful at doing so.
Lila has since launched several successful undercover investigations exposing racism and statutory rape cover-up at Planned Parenthood, and has attracted international media coverage.
"The Mona Lisa Project" prompted officials in several states to take action against Planned Parenthood, who are suffering ongoing investigations and cuts in funding as a result. Most recently, Live Action's investigation into Planned Parenthood's facilitation of human trafficking and child abuse has received unprecedented media coverage and has kick-started a nationwide campaign in the U.S calling for the defunding of federal monies from Planned Parenthood.
Fr Stan Fortuna
Fr. Stan Fortuna C.F.R. is one of the eight founding members of the Community of Franciscan Friars of the Renewal (an order established in the Archdiocese of New York under the jurisdiction of John Cardinal O'Connor) and a Roman Catholic priest. Prior to his conversion, Fr. Stan was a professional jazz musician who studied with the legendary "father of improvisational jazz" Lennie Tristano.
The C.F.R.s adhere to an ascetic lifestyle and live in the heart of the South Bronx ministering to the poverty-stricken. Fr. Stan has been involved with community development and the implementation of various social programs in his neighbourhood of the South Bronx for over two decades when the religious order started in 1987. That same year Fr. Stan established his non-profit company, Francesco Productions (www.francescoproductions.com) mixing music and message.
With his preaching apostolate, Fr. Stan travels extensively doing talks and concerts around the world with proceeds from bookings and sales going towards his work with poor and impoverished families. He has been invited to speak and do concerts at various World Youth Days appearing before both Pope John Paul II and his successor, Pope Benedict XVI and has appeared on EWTN's programme, "Life on the Rock" numerous times. Fr. Stan has also been written up in myriad publications both secular and Catholic including "The National Catholic Register", "The National Catholic Reporter", "Catholic Digest", "New York Times", "New York Press", "XXL Magazine" and "Bass Guitar Magazine".
Music and Entertainment
Ooberfuse
A British based pop trio, is made up of 24-year0ld Cherrie Anderson, on vocals, 33-year-old rapper Hal St John and DJ Cornel Sorian.

Elation Ministries
Are a group who aim to bring the Gospel to people through music and song. It's made of a number of people from various parts of Ireland who have experienced the transforming power of Christ in their lives and feel a calling to minister to others through their gifts.

L'Angelus Band
L'ANGELUS is an American band composed of four siblings, Katie, Paige, Johnny, and Stephen Rees, who have performed together since they were children. They play a variety of genres, but in recent years have emphasized their Louisiana roots, playing a mixture of cajun fiddle tunes, swing, saxophone driven swamp pop, and New Orleans influenced R&B. Their music has received acclaim for its muscular energy, dynamic syncopated fiddle, and rich vocal harmonies. In 2006 the band was selected by Billboard Magazine out of more than 1,400 artists as one of six finalists in the Independent Music World Series.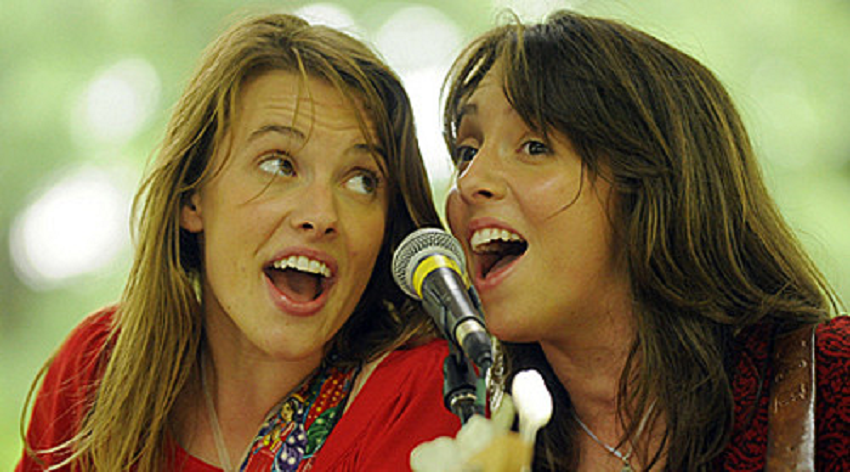 Scythian
Is a Celtic/Celtic rock band based in the Washington, DC Metro Area that formed in 2002 and went full-time in 2004. According to the Washington Post: "Scythian's enthusiasm is contagious, and shows seem to end with everyone dancing, jumping around or hoisting glasses."
The sampler contains kicked-up Celtic and world music with hints of Gypsy and Klezmer, all infused with a touch of punk-rock sensibility. Their sound features a pair of classically trained dueling fiddlers, rhythm guitar and the occasional funky accordion, all powered with the driving rhythm of a jazz percussionist. Mix it together and you've got the ingredients for a band that's primed to take it's place on the international stage.
Co-Sponsors
Generation Life
Is a movement of young people committed to building a culture of life by spreading the messages of life and love to other young people.

Derecho A Vivir
Is a Spanish pro-life movement that seeks to engaged millions of Spaniards in constant dialogue on the truth about abortion. They have organised some of the biggest pro-life rallies Spain has ever seen.

Sisters of Life
A contemplative / active religious community of women founded in 1991 by John Cardinal O'Connor for the protection and enhancement of the sacredness of every human life.

Jugend Fuerdas Leben
Is the premier youth pro-life organisation in Austria. They educate their peers on the streets, universities and through the internet.

Abort67
Is an organisation based in the UK and is the name given to the public education project that seeks to change the way we think about abortion.

Young and Pro-life
Is a youth pro-life organisation founded in New Zealand in 2008. Watch their inspiring "Crosses on the Hill" event!

http://youngandprolife.wordpress.com