The Viva la Vida! Student Conference
It was held in Griffith College from Friday 5th to Sunday 7th of November. Packed to capacity, delegates heard emotional and informative talks from renowned speakers. The Conference started on Friday evening and Sr. Roseann Reddy from Scotland gave an inspiring talk. She told of her work with women with crisis pregnancies and how Roseann and the Cardinal Winning initiative offer practical help, advice and support. Many babies have been saved!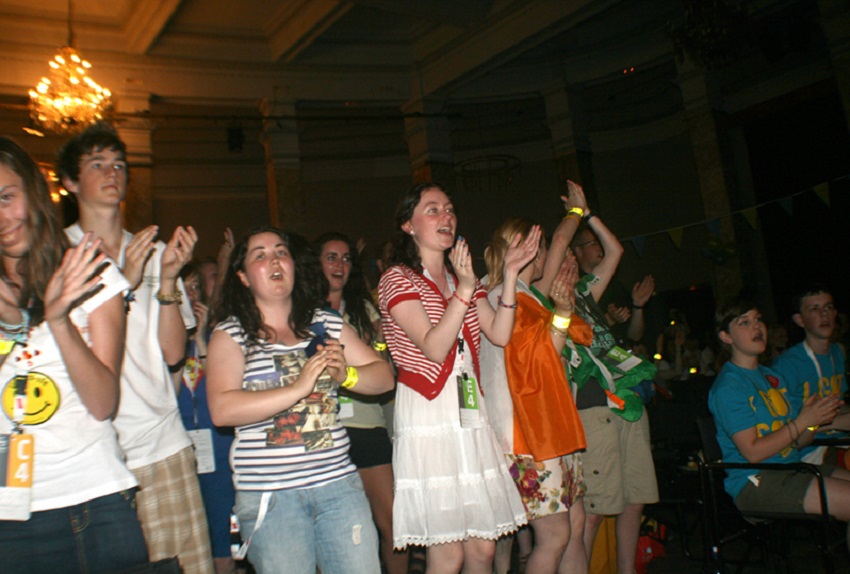 Impressions from the conference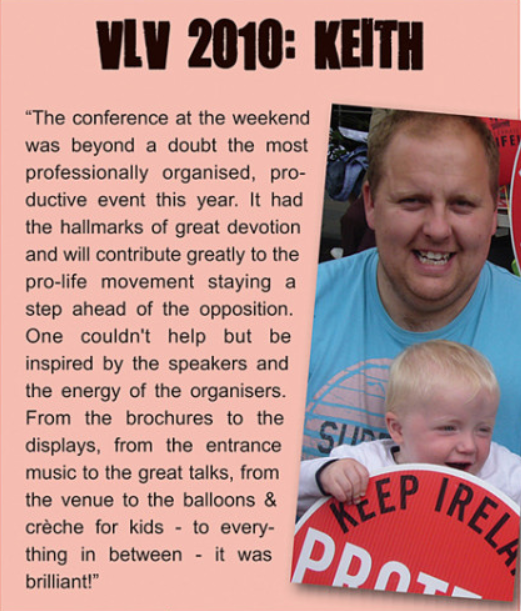 Micheal
"Thank you!" for the great conference in Dublin! We had a splendid time on your wonderful isle! The high quality of the talks and the personal example and fire of many young prolifers were a big encouragement for us! Keep up your good work! God bless the "Youth Defence", stay firm, be light for Europe!
Michael (Jugend für das Leben, Germany)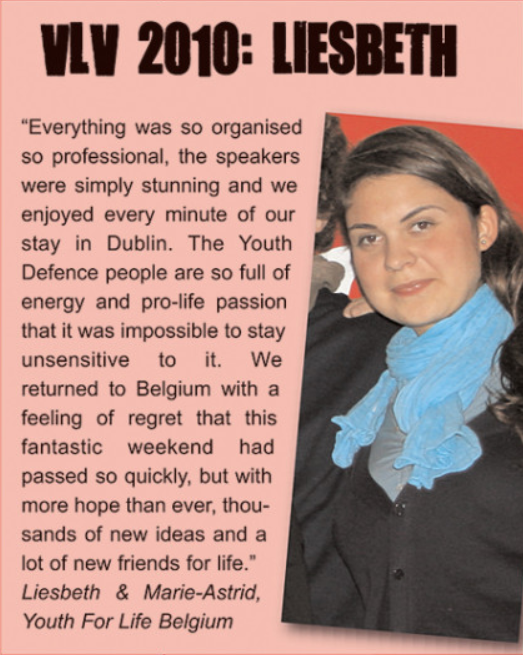 Eric
The Viva la Vida was hands-down the best pro-life conference I've ever attended, and it was truly an honor to be one of the presenters. I was able to make connections with pro-life groups throughout Europe, and I'm eager to begin working more closely together to end abortion in the West.
Eric Scheidler, Chicago
Other Attendees
Monica from Scotland: "Amazing weekend!! Well done for all your hard work and effort!"
Kathryn from United Kingdom, of Abort '67: "Thank you for having us Youth Defence! Do you guys know how to put on a conference or what!"
Oisín from Kildare: "Viva la Vida was unreal! I learned so much and I also now know how to put it into action."
Stephen from Cavan: "Best weekend of my life!!!"
Martin from Cork: "Brilliant conference! So glad I went."
Odhrán from Antrim: "Brilliant Weekend."
Jamie from Cork: "A great weekend. A real inspiration. I'm really determined to do more street sessions and try and save as many babies as possible"
Niamh from Dublin: "Thank you so much for all the work you put into organizing the weekend. It was great! I'm so glad I went because I now know that this is what I'm supposed to do"
Emma from France: "Excellent conference! I am very motivated now!"
Moira from Belfast: "Thank you to everyone in YD for an amazing weekend. Loved every minute of it. God Bless all of you and your work. Being part of the prolife movement in Ireland ROCKS!"
Olivia from Dublin: Congratulations on the Viva la Vida weekend! I caught a few talks and they were fantastic. The billboard campaign should rattle a few cages.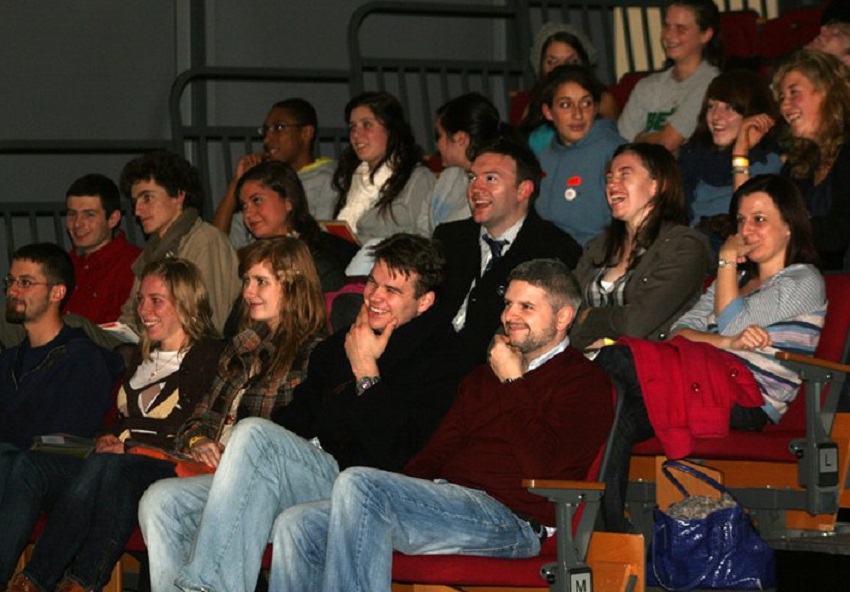 "So informative and life changing to hear from all the different speakers!"
"Absolutely brilliant, I gained something from all the speakers."
"Very glad to be a part of it, it was great."
"Excellent, I'm very motivated! Thank you for all your hard work!"
"I had an awesome time-met lots of amazing people"
"BEST WEEKEND OF MY LIFE!!! Bring on next conference!"
"There are no words to describe how great it was, keep going!"
"10/10 weekend!!! I just wish I'd been to last years conference! Informativeand motivating!"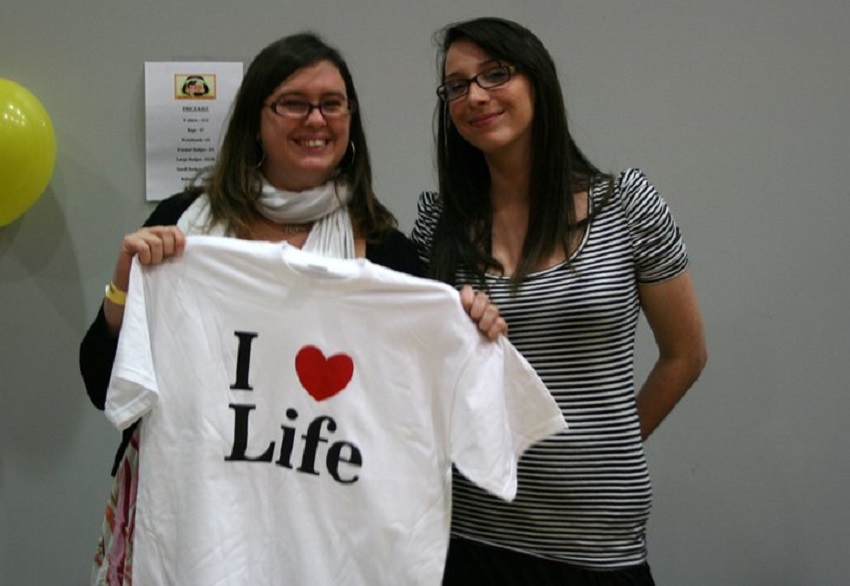 Videos from Vida la Vida! 2010
Jill Stanek
Prof. Colin McGuckin
This excellent presentation on stem cell research by Prof Colin McGuckin who hails from Ballymena, Co. Antrim. Its divided into three parts.
More on the Vida la Vida! Conference

Read some articles related to the conference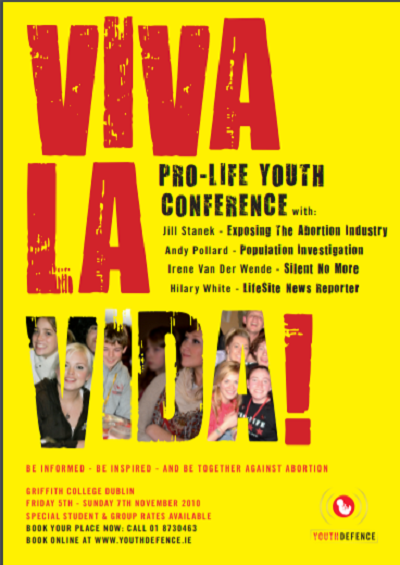 Speakers Pictures, Bios and Videos
Dr. Colin McGuckin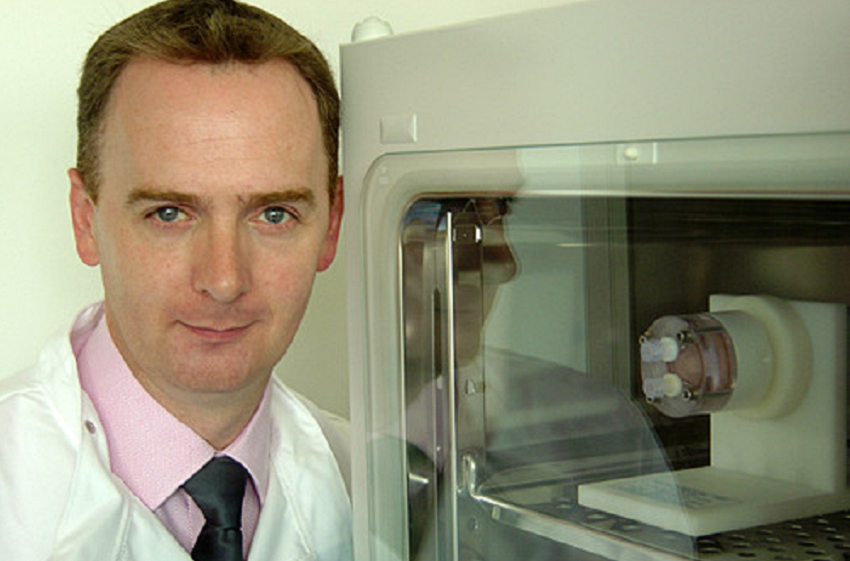 "The best and easiest source (for stem cells) is cord blood stem cells, which are taken from a newborn baby."
So says Dr. Colin McGuckin, the Irish scientist who made medical history when he led a team who created the world's first 'mini liver' from umbilical cord blood in 2005. Dr McGuckin has been working in the field of stem cell biology since 1988 and has become one of the world's most-sought after experts in stem cell biology, tissue engineering, transplantation sciences and cancer treatment.
He does not use stem cells obtained from killing human embryos; instead his research focuses on stem cells derived from babies' umbilical cord blood. His work has shown that adult stem cell research is both an ethical and more advantageous alternative to embryonic stem cell research.
Dr. McGuckin has said, "Our research indicates that cord blood has an amazing capacity to develop into a wide range of human tissues including blood, blood vessel, liver and nervous tissues." He added: "this research could have a huge impact not only on treating human disease, but also provide human tissues for drug development and testing, removing the uncertainty of whether new drugs will have side effects."
His work has made an enormous contribution towards therapies for seriously ill patients, and there are now over 85 conditions treatable or supportable with cord blood.
Dr. McGuckin is currently the director of the Cell Therapy Research Institute in Lyon, France, which is one of the world's largest adult stem cell centres. He made headlines when he transferred the Institute to Lyon from Newcastle because, he said, the UK was focusing almost entirely on embryonic stem cell research, to the detriment of patients. He has delivered lectures at some of the world's leading research institutes and has briefed Pope Benedict on advances in stem cell research. Hear Dr McGuckin speak at the Viva la Vida Conference, November 5-7th, in Dublin's Griffith College.
Jill Stanek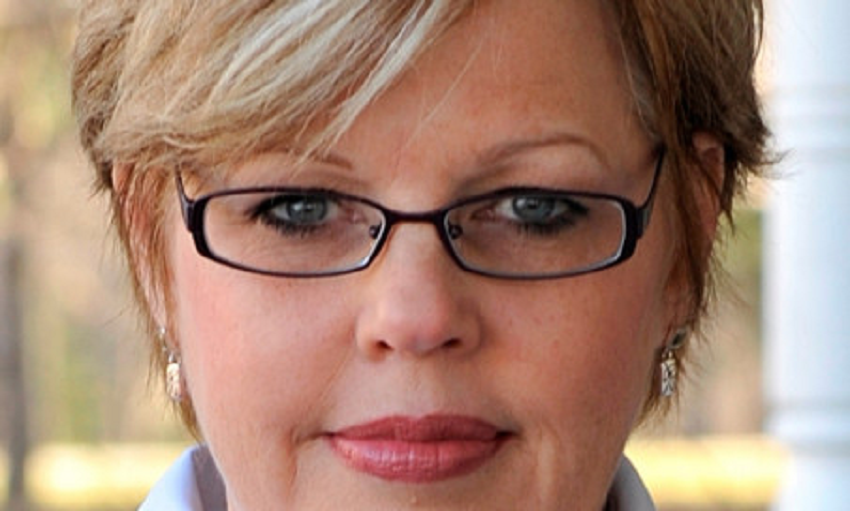 Jill Stanek was working as a registered nurse at Christ Hospital in Illinois, when she discovered that the hospital was performing so-called 'live-birth' abortions, where the baby was born alive and left to die – usually in a utility room. Often the babies lived for an hour or two after delivery, sometimes for even longer.
One night Jill was told that another nurse was taking a Down's syndrome baby who was aborted alive to the Soiled Utility Room because his parents did not want to hold him, and she did not have time to hold the baby until he died.
She says "I could not bear the thought of this suffering child dying alone, so I cradled and rocked him for the 45 minutes that he lived. He was between 21 and 22 weeks old, weighed about 1/2 pound, and was about 10 inches long. He was too weak to move very much, expending any energy he had trying to breathe. After he was pronounced dead, we folded his little arms across his chest, wrapped him in a tiny shroud, and carried him to the hospital morgue where all of our dead patients are taken."
When hospital leaders said that they would not stop this terrible practice, Jill went public and has become a national figure in the effort to protect both born and pre-born infants. The hospital then refused to employ her.
Jill has been quoted in the national media on television, on radio, in print, and by local and national legislators. She has now testified twice before the Judiciary Constitution Subcommittee of the U.S. House of Representatives and in several state legislatures. Her written testimony has been read several times in key U.S. Congressional debates on the Partial Birth Abortion Ban and Born Alive Infants Protection Act. She writes a popular blog at www.jillstanek.com
Sr Roseann Reddy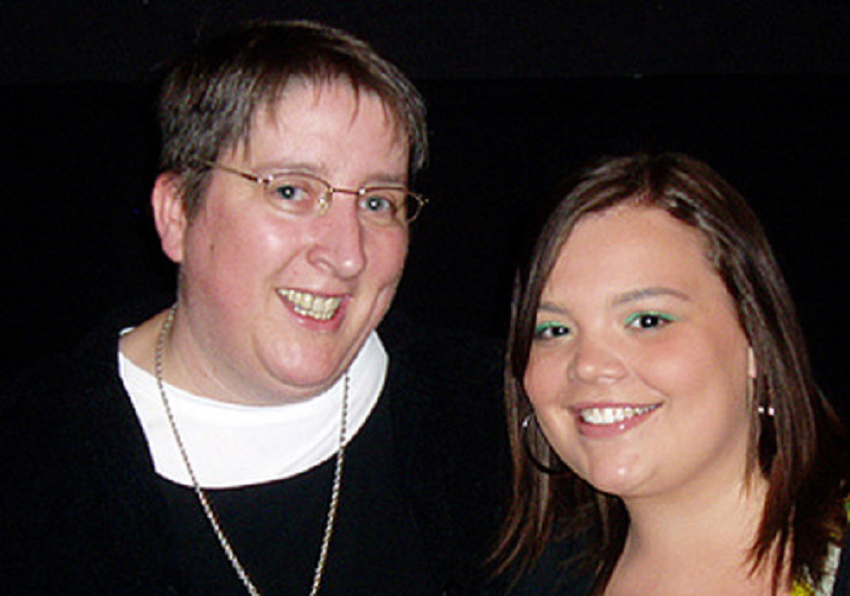 Sr. Roseann has worked with the Cardinal Winning Pro-Life Initiative in Glasgow, Scotland since its inception in March 1997. The mission of the Initiative is to help women facing a crisis pregnancy. In the 13 years that have since passed, Sr. Roseann has worked tirelessly to assist countless women and their families who have been faced with crisis pregnancies whether they need help practically, financially, emotionally or spiritually.
A good-humoured, lively speaker, Sister Roseann has an enormous enthusiasm for life, and for helping to protect and cherish the lives of others. She is also one of the founders of the Sisters of the Gospel of Life, a religious community inspired by Pope John Paul II's Encyclical – Evangelium Vitae – The Gospel of Life. The Cardinal Winning Pro-Life Initiative and the Sisters of the Gospel of Life were featured in the BBC Everyman documentary entitled, 'The Cardinal's Babies', which first aired in February 2000.
Sr. Roseann speaks widely on the issues of the right to life, vocation and religious life and is involved in retreat and media work throughout the UK and beyond. She is one of the leading lights of the pro-life movement in Scotland she will share her humor, stories, and her passion for Christ's work, at the Viva La Vida Conference 2010!
Bryan Kemper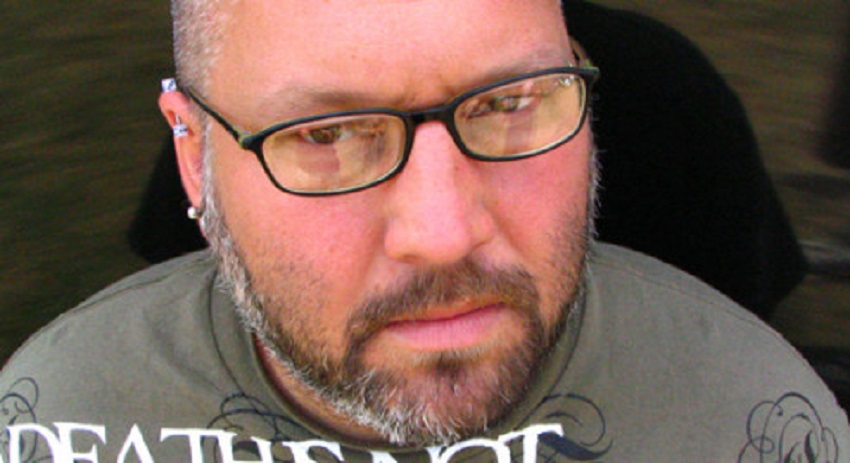 Bryan founded Rock for Life and then Stand True ministries, and uses the medium of music to reach young people with the pro-life message.
His success and charisma have brought him as far away as Australia and everywhere in between, motivating young people to actively take up the pro-life cause. A very popular speaker at the International Activists Conference in 2006, he has been an unstoppable force in mobilising youth into action.
Irene Van der Wende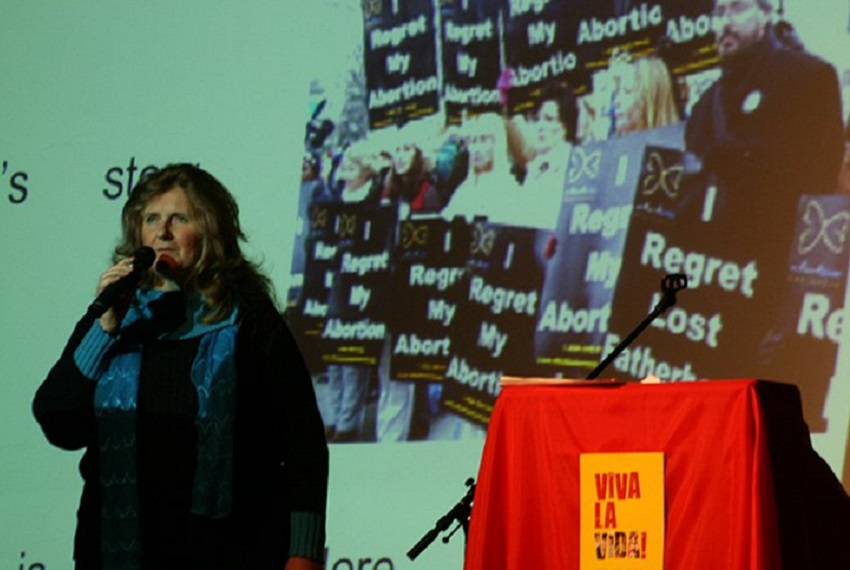 Irene van der Wende is the National Coordinator for Silent NO More in Holland - a support group for women who have had abortions. She was raped and aborted the child. She says the abortion had a devastating impact on her, she will share her powerful testimony with us at the conference.
Andy Pollard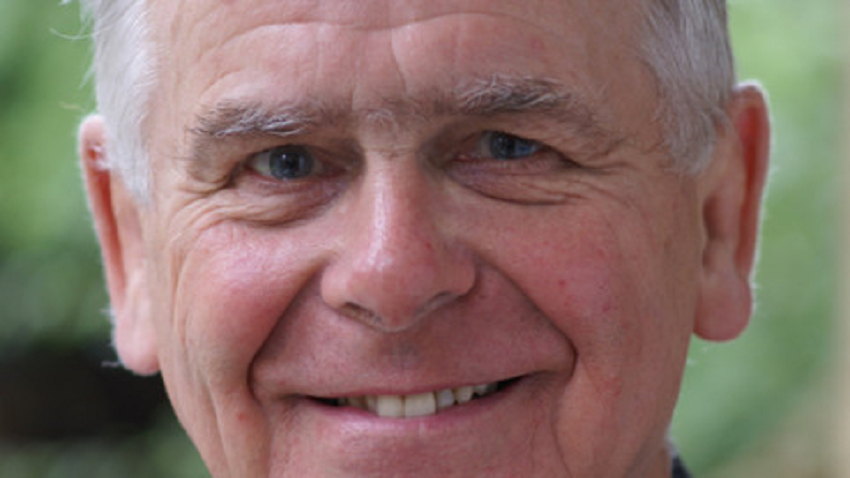 Eric Scheidler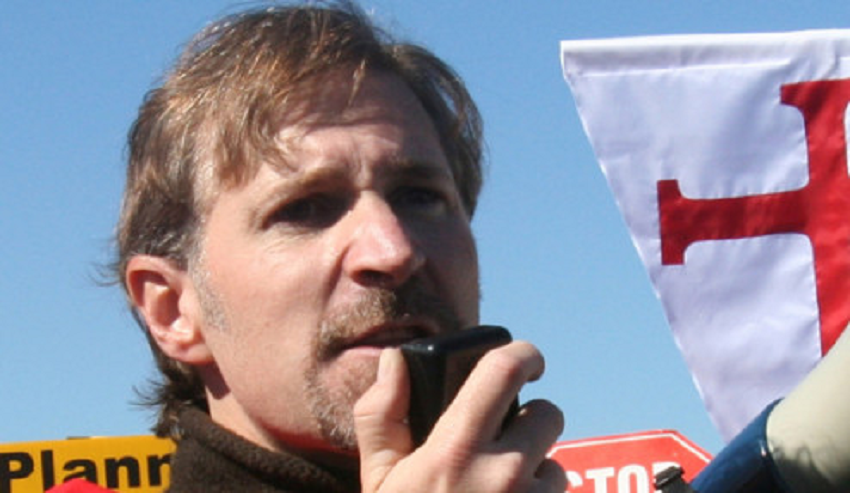 Eric Scheidler is the Executive Director of the Pro-Life Action League, founded in 1980 by his father, veteran pro-life leader Joe Scheidler, to fight abortion through non-violent direct action. He is the oldest of the seven Scheidler children.
Since August 2007, Eric has headed the grassroots pro-life group Fox Valley Families Against Planned Parenthood, which is dedicated to shutting down the nation's largest abortion facility, opened in Aurora, Illinois under a cloud of deception and controversy.
Eric speaks frequently on pro-life issues to audiences around the country. He lives in Aurora, Illinois with his wife April and their eight children.
Monica McGhee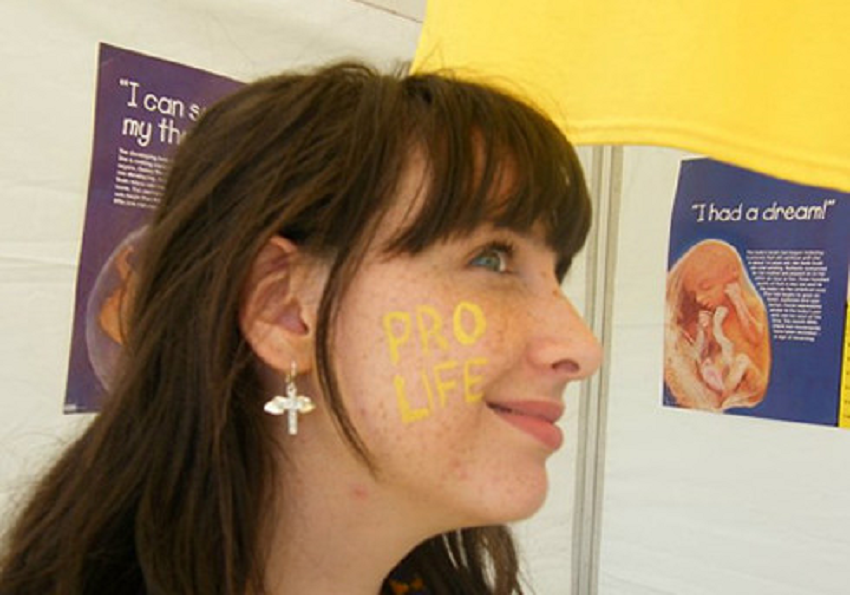 Monica is the youngest of 6 children. She was brought up as a Catholic, but didn't care much about the faith. Her mother worked for a counseling service that cared for mothers in a crisis pregnancy. Her dad left around the time she was 13 years old. After that, she stopped going to school, began a partying lifestyle of drinking and smoking, and joined a gang. She became pregnant at the age of 15 and that was when her life began to change. She wasn't prolife at the time and could have chose abortion, but for some reason she didn't.
Monica said, "In my mind I knew it was a life inside of me."
While this was a completely desperate time in her life, things began to change. It was this time of hardship that she became aware of the harsh reality of abortion and how she could have chosen to end the life of her unborn child. Monica is now the lovely mother of a beautiful little girl and is now determined to help others who might become faced with the same situation that she went through. As an active member of the Society for the Protection of Unborn Children (SPUC) Scotland, she works for the protection of unborn children, while studying at university in Glasgow.
Monica will share her amazing testimony of conversion, love, and the beauty of life, at the Viva La Vida Conference 2010!