Youth Defence's annual Pro-Life Roadshow is a major national event, which reaches unparalleled levels of public engagement. Every summer our pro-life volunteers set off for towns and cities throughout Ireland with a succinct and powerful message: Saves Lives. Save the 8th. #savelives #savethe8th This year's Roadshow was from Wednesday 12th July to Saturday 22nd July.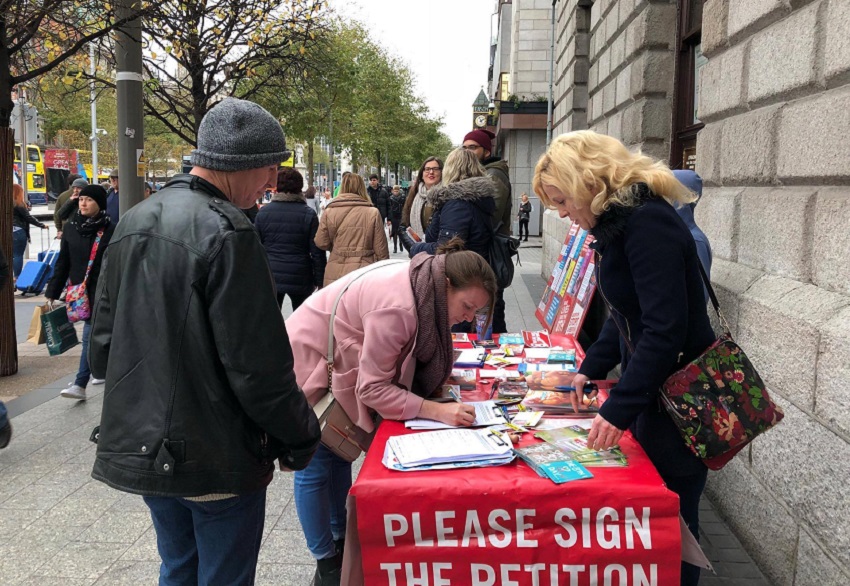 My Roadshow: Erika
I loved the roadshow! Sadly I was only able to do 3 places as I was working and I really wished I could of done more but those 3 days were brilliant! The first place I did was my hometown Cork, I was so happy to see tons of people with us all working together to save one thing we are all passionate about, the 8th.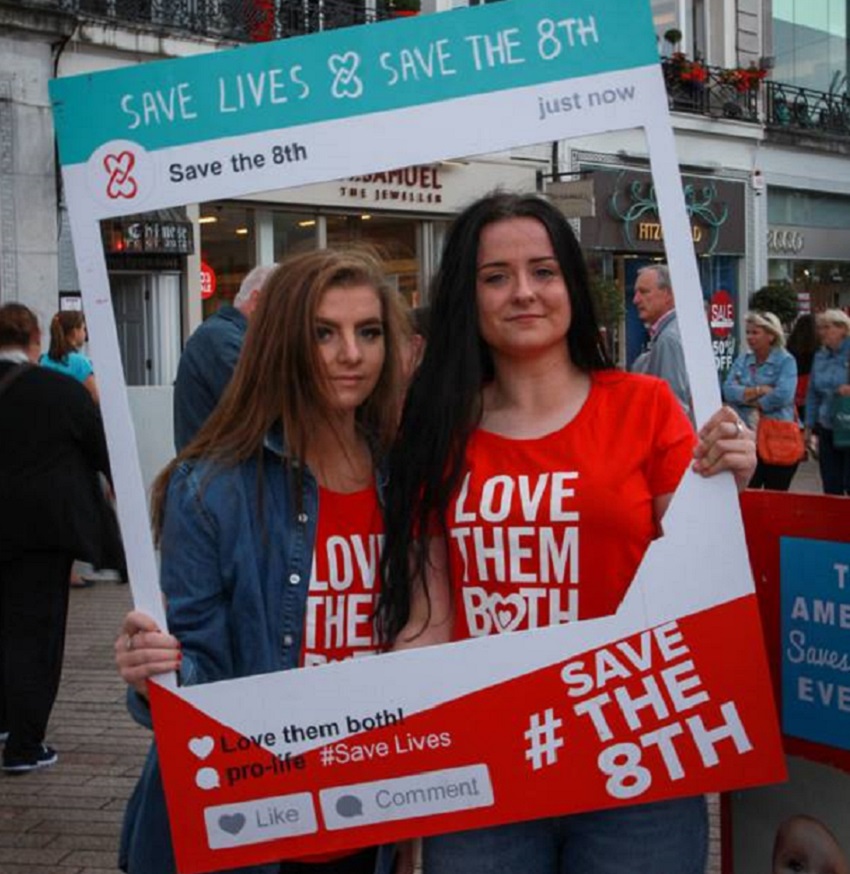 It was so great to be the centre of town and to get pages upon pages of petitions signed, it was such a great feeling and the day after that in Waterford was even better, we had people come up and speak to us telling us their stories and congratulating us on the work we are doing,of course we got bad comments too but when you get so much positive feedback you forget the negative ones.
Another great thing about the roadshow is the people you meet from different places who travel along with you on the roadshow. We had so much fun and so many laughs and what topped it all of was seeing that we were all there for each other on the last day, our group divided into two groups to go to Portlaoise and Kilkenny. In Kilkenny, unfortunately, our signs were taken off us and we were all devastated until the Roadshow team from Portlaoise joined us and all of us came together to make something positive out of what happened and handed out tons of info to people and it turned out to be a great day.
I highly recommend doing the roadshow all of it or even a day! I will 200% do the whole roadshow next year as it was definitely a great experience overall!
My Roadshow: Róisín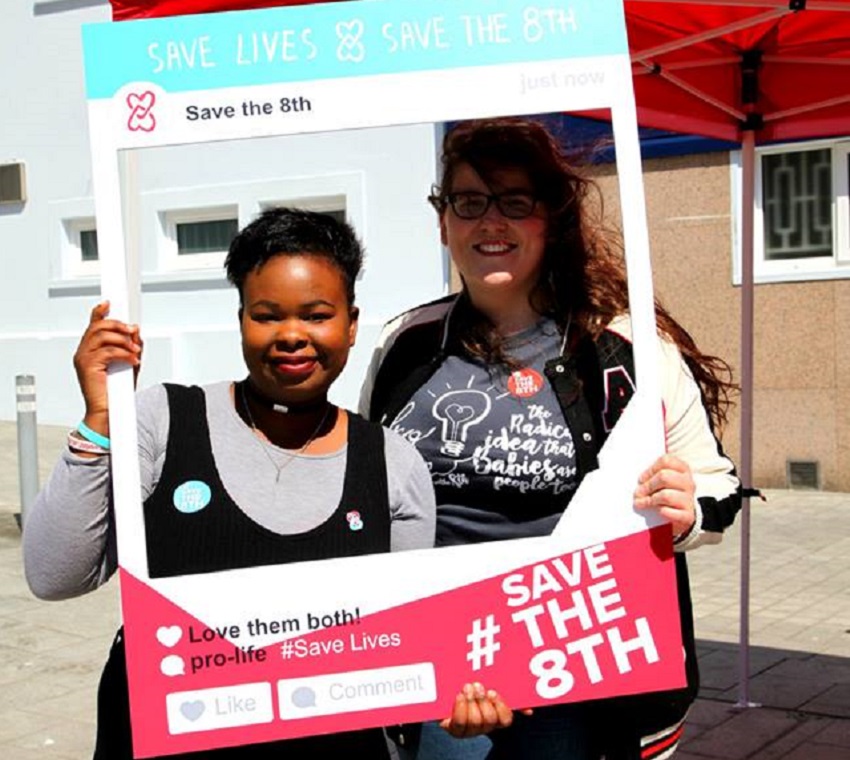 I was very surprised by the amount of people who were happy to stop and engage with me on the issue of abortion. As a result of the media's one sided reporting it's often thought that the majority of people support a repeal of the 8th amendment, but in reality that is not the case.
There wasn't a day that went by that I wasn't approached by someone at our street outreach who talked to me about how the 8th amendment had positively impacted their lives and wanted to get more involved in the pro-life movement. We collected hundreds of petition signatures every day and gave out a huge amount of Pro-Life information. It was great to get the opportunity to witness people changing their minds about abortion and the 8th amendment.
I was really impressed by the amount of young volunteers from all different walks of life who were so willing to give up their free time in order to show the whole of Ireland all the merits of the 8th amendment. It was great to make so many new friends all of whom were united in our goal to save the 8th amendment.
We often had the chance to join some of the local Pro-Life teams during their weekly canvas after the street outreach. But we always had the opportunity to relax and socialise afterwards.
Once people realise that the 8th amendment is about the right to life of the unborn boy and girl I find that they are very supportive of it. Try asking them and see for yourself!
It's especially important that we all contribute to the Pro-Life cause at this pivotal time in our history. I encourage anyone who is the thinking about taking part in the roadshow to do so. You won't regret it!
Roadshow Dates & Town
Wednesday, 12 July : Drogheda and Dundalk
Thursday, 13 July : Cavan and Longford
Friday, 14 July : Sligo and Donegal
Saturday, 15 July : Castlebar and Ballina
Monday 17 July: Galway
Tuesday, 18 July : Limerick
Wednesday, 19 July : Killarney and Tralee
Thursday, 20 July : Cork
Friday, 21 July : Waterford and Clonmel
Saturday, 22 July : Portlaoise and Kilkenny