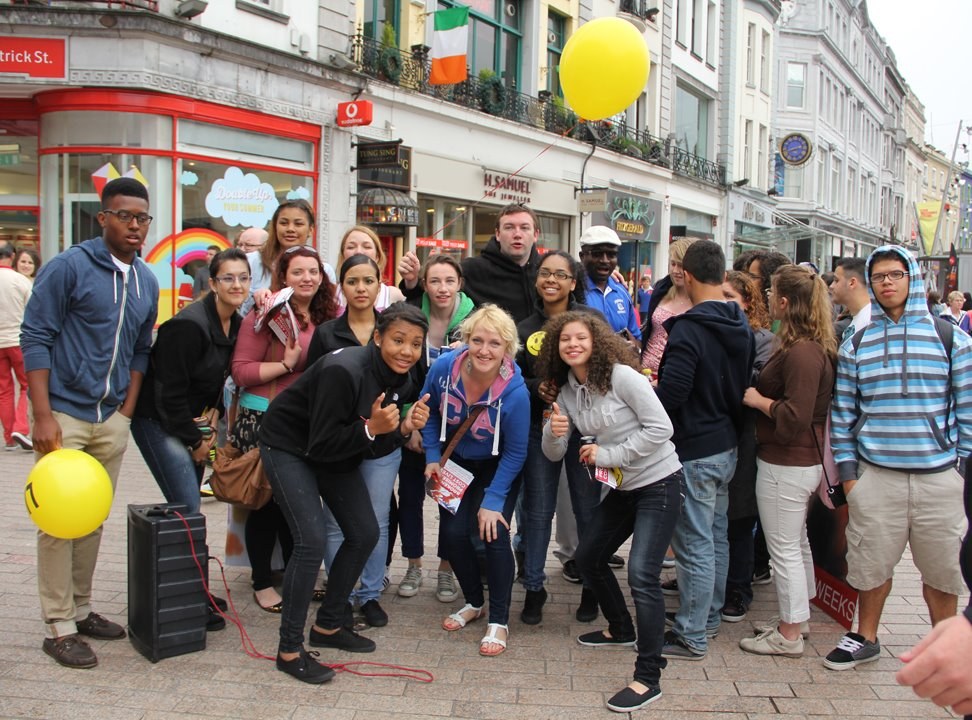 The 22nd Roadshow
25th June - 5th July
It was an incredible success; it was one of our largest to date with over 50 young people taking part during 10 days of amazing Pro-Life action.
Once again, all the major towns and cities in Ireland were visited by the Roadshow team, who informed the public with the most up to date pro-life information. This year the Roadshow was extra important, as it played a large part in the Better Answer Campaign, along with the Billboards and Bus advertisements, we spread the message
Abortion tears lives apart
and asked everybody to call their TDs, letting the politicians know that they will lose votes if they legalise abortion.
Each day our stall was set up; covered in pro-life literature, decorated with bright LIFE balloons, and manned by young people. The public couldn't help come over and receive life affirming information.
In Cork we were met by a handful of pro-abortion protesters, however there was no way this could stop our street outreach, as we continued to distribute information, with upbeat music in the background. In fact the protest only highlighted our positive work, and more people ended up signing our pro-life petition. An American dance troupe happened to be in Cork that day and when they saw the abortion advocates protesting against our information stall, decided to stop and did impromptu dance routines to support the cause of Life.
The Roadshow has undoubtedly played a huge part in spreading the message of Life, reaching ordinary people on the street, is crucial to keeping Ireland abortion-free this year. Congratulations to all the incredible Roadshow team who worked so hard!
My Roadshow : Brian Ó Caithnia on RS2012
The Youth Defence Roadshow: No better way to spend your holidays. This year was the first time I did the YD Roadshow. I had wanted to do it other years but I always had stuff on and couldn't go. I heard about it shortly after I met a few of the YD volunteers when I was organising the Pro-Life Society in my university UCD back in 2006-8.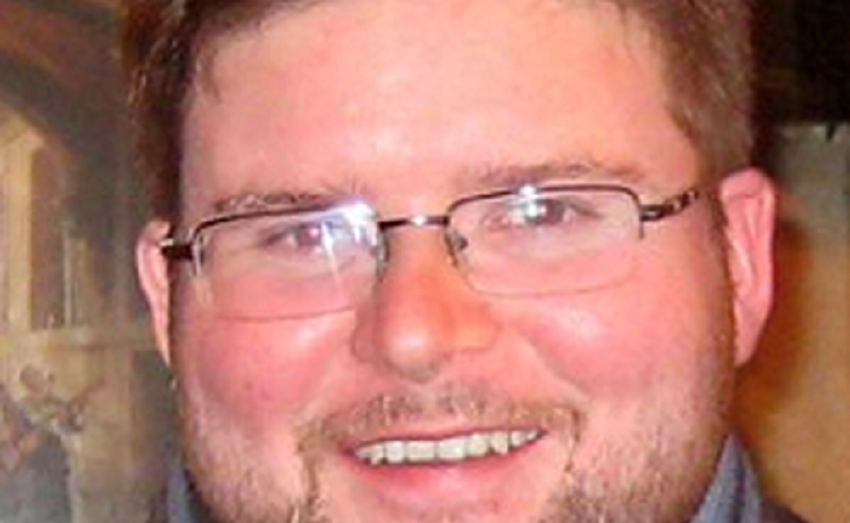 Doing pro-life work with YD was at first a little daunting. As anyone who has any experience can testify, pro-life work in general requires that you put yourself out on the line and there's a good chance some people in society aren't going to like what you have to say. Very quickly though, as you talk to normal Irish people across the country, one encounters the overwhelming support for what YD does.
The most amazing thing about the Roadshow is how you actually participate in the changing of hearts, minds and lives. You are no longer dealing with abstract arguments in science or ethics, but real decisions that affect real people.
Before your very eyes, people's opinions are changed, their eyes are opened and babies' lives are saved. The kind of people the Roadshow attracts are people who love life and want to share that with the world- people who are the best of craic and who you'd trust with your life. I can only hope I'll be free to do it again next year!
My Roadshow : Aoife on RS2012 in Ballina
My name is Aoife and I'm currently studying Religious and Irish studies in Dublin. Through my studies and own personal beliefs, I have always been a strong advocate of the pro-life ethos, but it was only by chance that I became involved in the roadshow and Youth Defence.
I attended a meeting in Sligo which gave me more food for thought than much of my college education. The urgency of the abortion issue in Ireland stressed at the meeting spurred me into taking action. However, I could have left the meeting with just the best of intentions if it wasn't for a most insightful and engaging conversation with Tim, a most remarkable person and tireless patron of the pro-life cause. After informing me of the roadshow, it was his mild-mannered approach that encouraged me to join the roadshow and also adopt as my way of reaching out to people on the street.
My entire experience of the Youth Defence roadshow is a perfect example of how you cannot plan the better things in life. The hard work and tireless drive of the Youth Defence volunteers was so evident, I was moved by this conviction alone to get up and get out on the streets of Ireland!
As someone with a mild temperament I have to say I was daunted by the roadshow and going out face to face with the public. However I found that it challenged me in such a positive way. I met some of the most wonderful people I could hope to meet, most of whom shared my views and encouraged me in my work. Others challenged my beliefs which served in helping me define for myself what my role was on the street and reinforced my conviction. I thoroughly enjoyed meeting people and inviting them to take some of the broad literature that served to educate Irish people on every aspect of abortion and its current position in the Irish body politic. It provided me with a unique forum to engage them in discourse on an issue so close to my heart and pivotal to Irish society.
If there is one thing I can promise you, when you have the experience of changing someone's mind as I had in my local town and earning their signature of support, you will never feel such a level of fulfillment. It was these small victories that carried you through the minor fracas that you experienced on occasion.
One thing for sure, you were never alone on the roadshow. There was always a seasoned member of the team nearby ready to step in when you found yourself a little out of your depth, so the pro-life argument was never confounded! What I really appreciated was the balanced approach of the roadshow...a perfect blend of fun, sight-seeing some of the most beautiful parts of the country and allowing time for personal prayer and daily Mass. I have met some of the most joyful people, funniest characters, tireless volunteers and kindest hearts there is in this world. I have made friends for life from all over the world and I feel privileged to be part of the stories they will take back home. Even now with the roadshow over, the laughter hushed, the vans all unloaded for another year and everyone gone back to their respective roles…I found myself walking down Grafton St yesterday in a flurry of bustle when a thought of the roadshow popped into my head and made me smile.
It is in recalling these fond memories that has made me realise how enriched my life has become by just giving up two weeks of my time. I cannot speak highly enough of Youth Defence…their hospitality and kindness knows no bounds.
If you are thinking of joining in, don't hesitate…I can assure you, you will have the most fun and rewarding experience of your life!
Roadshow 2012 Itinerary
| | | | |
| --- | --- | --- | --- |
| Date | Town | Place | Time |
| Mon, 25th June | Newbridge | Main Street | 1pm |
| Mon, 25th June | Kilkenny | Main Street | 1pm |
| Tues, 26th June | Waterford | Main Street | 1pm |
| Tues, 26th June | Clonmel | Main Street | 1pm |
| Wed, 27th June | Cork | Winthrop Street | 1pm |
| Thurs, 28th June | Tralee | Main Street | 1pm |
| Thurs, 28th June | Mallow | Main Street | 1pm |
| Fri, 29th June | Limerick | O'Connell Street | 1pm |
| Sat, 30th June | Galway | Shop Street | 1pm |
| Mon, 2nd July | Castlebar | Main Street | 1pm |
| Mon, 2nd July | Ballina | Main Street | 1pm |
| Tues, 3rd July | Sligo | The Bomb | 1pm |
| Tues, 3rd July | Enniskillen | Main Street | 1pm |
| Wed, 4th July | Cavan | Main Street | 1pm |
| Wed, 4th July | Monaghan | Main Street | 1pm |
| Thurs, 5th July | Dundalk | Main Street | 1pm |
| Thurs, 5th July | Drogheda | Main Street | 1pm |