Youth Defence's annual Pro-Life Roadshow is a major national event, which reaches unparalleled levels of public engagement. Every summer our pro-life volunteers set off for towns and cities throughout Ireland with a succinct and powerful message: Abortion kills babies and harms women. This year's Roadshow was from Wednesday 22nd June to Saturday 1st July!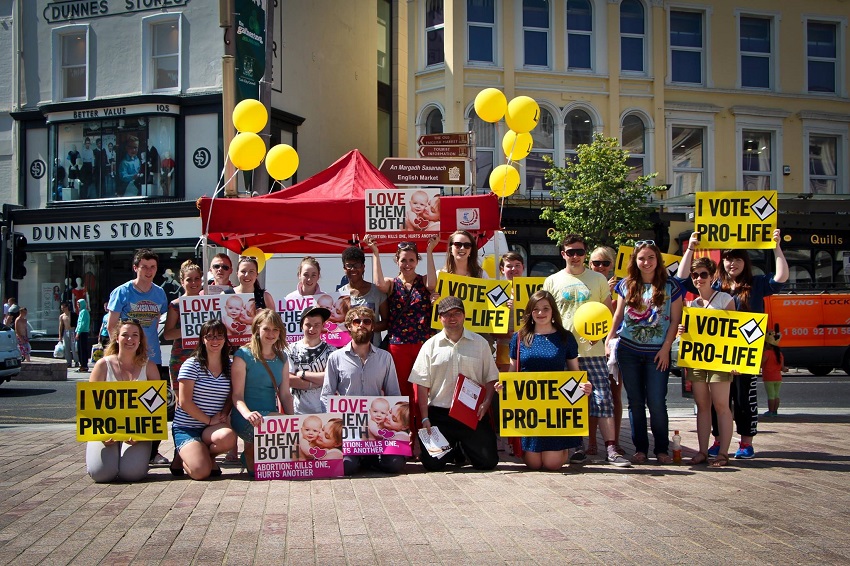 My Roadshow : Jennifer
My name is Jennifer Wordley. I'm 21 and come from a small town in Wales. Because of where I lived, I was not given much of a chance to become involved in pro-life work, so you can imagine my excitement when I was given the opportunity to accompany Youth Defence on their roadshow around Ireland and to participate in the Rally for Life in Belfast.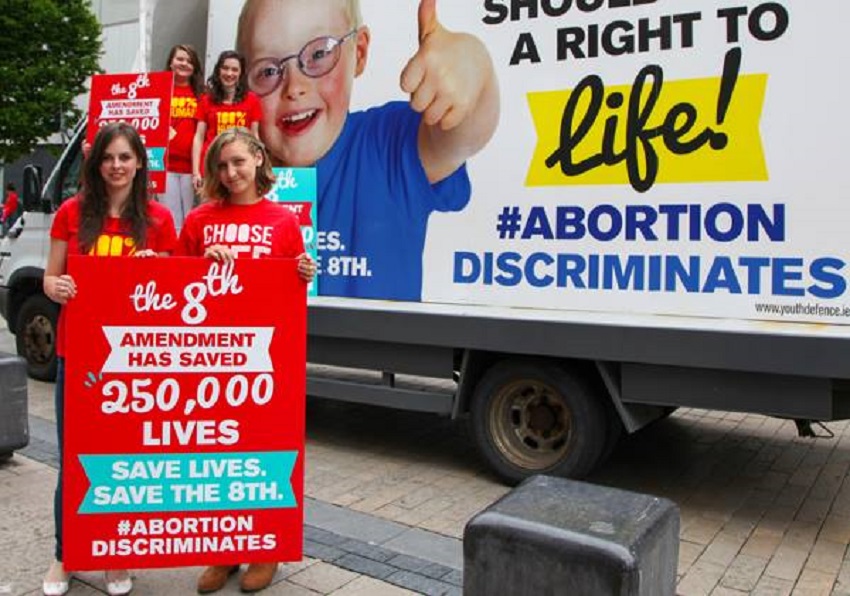 The roadshow provided a fantastic opportunity to interact with people from all over Ireland from both sides of the abortion argument. I received a mixture of positive and negative comments from the pedestrians walking past, and if anyone causes problems for us, it only drew more people to our stand. One day which stands out for me was during our time in Galway. A couple hours after we set up, a small group of pro-abortion protesters arrived and stood on the opposite side of the street holding their anti-life signs. My first thoughts and feelings were worry because I had no idea what to expect. After about an hour, their presence was beginning to have an effect. From observing their behaviour, I could see that all of them were looking rather gloomy; none of them looked as happy as I felt whilst promoting our message. Quickly, my positive mood improved as I began to notice that since their arrival, the number of people approaching our stand had doubled (at least)!
Regardless of the minor opposition we received, the positive responses we had were outstanding. Many people stopped to thank us for our work. I witnessed a number of people returning to sign our petition after having read the leaflets we were distributing. I lost track of the number of people who stopped to observe the boards we had provided, some of whom had no idea that this was the reality of abortion.
What I found specifically uplifting was the number of young people, both boys and girls, going out of their way to approach us and sign our petition, showing their support for the pro-life movement, and, in some cases, wanting to become involved in our work. All this was very uplifting, especially as we often found ourselves standing in the pouring rain. It was all worth it.
Despite being faced with terrible wet weather, the joy and enthusiasm from the pro-lifers during the Rally for Life in Belfast was breathtaking. Never have I seen such passion in a crowd of people marching through the streets. These people all stood up for the right to life of every human being. Their cheers and chants throughout the entire event were evidence of this. This was my first pro-life rally and the wind and rain certainly haven't put me off going to the next one!
Youth Defence provides you with the opportunity to tour the beautiful country of Ireland, whilst spreading the pro-life message, saving lives, and making life-long friends. What could be better? Everyone was in it together and were always there to support one another. You were never left alone when faced with the someone from the opposition.
It is definitely an experience I would recommend and, with a bit of luck and some prayers, I would love to be involved again in years to come!
My Roadshow: Amber
My name is Amber Farquhar and I'm 19-years-old. This year, I joined the talented and dedicated Youth Defence team as they travelled through Ireland on their 26th annual roadshow.It was fantastic to be part of such a well-established initiative which carries the pro-life message to so many people. A hugely positive aspect of the roadshow is the way in which it makes the reality of abortion so accessible to the public - people couldn't avoid seeing our information boards as they walked past. It gave us the perfect opportunity to actively engage with individuals and to tailor our information for each person who approached us.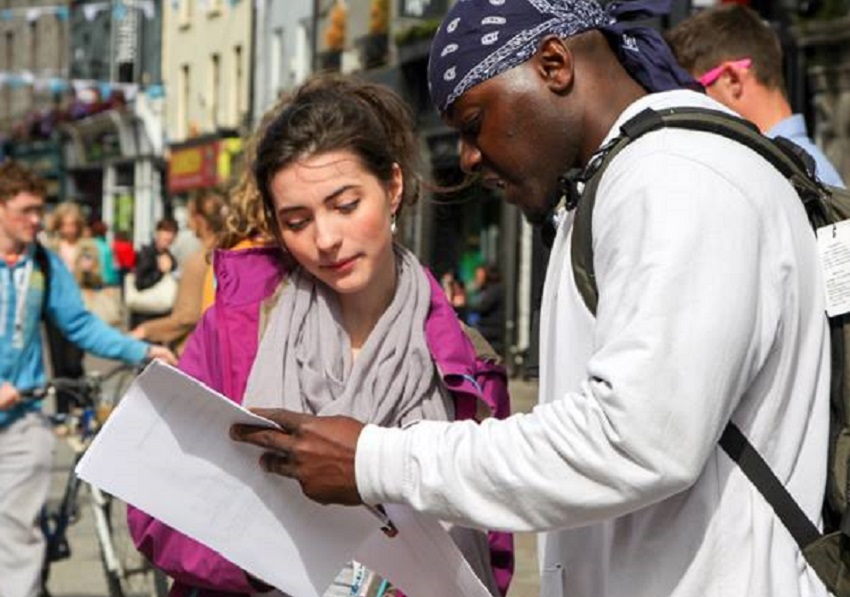 Whilst travelling I was able to talk to countless people, both against and in favour of our work, who very possibly would not have been exposed to our message had we not been in their town.
The positive reception we experienced amazed me. Many people thanked us for being a voice for the unborn child and one mother in particular related how she had been disgusted when a group advocating abortion had handed her a leaflet whilst she was pregnant. Every day, more supporters approached us who were eager to provide their contact details and join the prolife movement. Whilst reminding people of the mystery and beauty of human life, we also handed out balloons and badges to happy kids and had a great laugh with those who stopped to talk.
This roadshow provided an encouraging contrast to the predominantly hostile response one receives whilst doing public pro-life work where I live in Wales. Too many people have become accustomed to living with the effects of the murder of innocent children. It's wonderful that Irish people still appreciate the humanity of the unborn child, and we must continue to keep this awareness alive. The roadshow is instrumental in achieving this.
I felt very blessed to talk to three young men, originally in favour of abortion, who converted to the pro-life attitude after I had the chance to thoroughly discuss the issue with them. I was certainly not the only member of our team who accomplished this, and these are just cases of which we are aware. After handing out innumerable leaflets and being a visible witness against the culture of death for almost two weeks in Ireland, the positive effects of our work and the number of children who may have been saved are potentially huge. Even if only one baby has been saved as a result, all our time in the cold Irish rain and wind will have been more than worth it!
It was such a privilege to meet the hard-working pro-lifers who are do such a great job of protecting the unborn and welcoming everyone who comes to help. I had a great time and can't wait to come back! If anyone amongst those reading this are thinking of coming next year, don't hesitate - it's an amazing experience and I really hope to meet you!
My Roadshow: Christine
I 'm Christine, I'm 22 and from Kildare, and this summer I took part in my first Roadshow and Rally for Life. The idea is to travel through towns and cities to talk to people about abortion, asking vital questions, providing pro-life literature and hopefully changing hearts and minds.
It's a huge undertaking, but a brilliant opportunity to engage the public of Ireland, and the team have it organised down to a T. It was wonderful to be joined by so many other young pro-life people passionate about the cause so we had great craic along the way, while working to Save the 8th.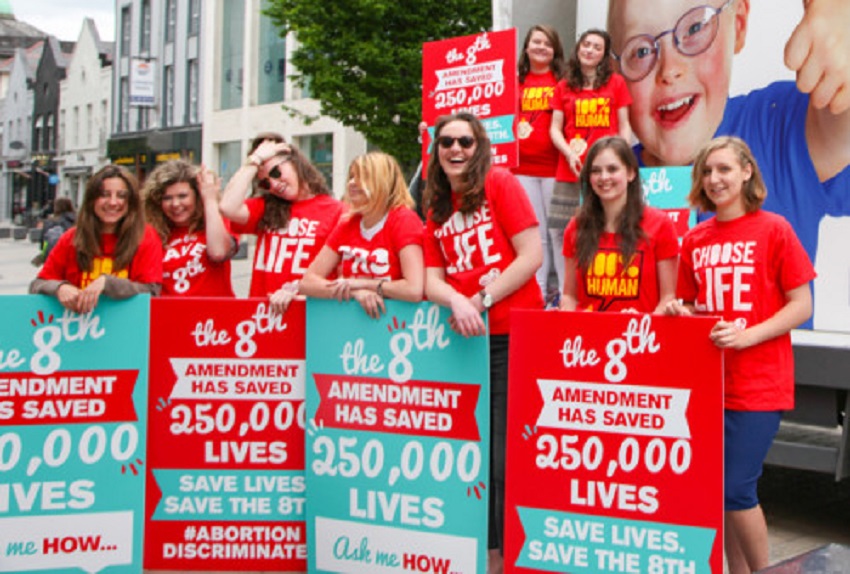 I thought the street session was a great way to start a real conversation, face to face, with people who had perhaps not yet considered the damaging effects of abortion on the mother, and to see up close the humanity of the unborn, and I talked to lots of people, young and old, and was surprised myself at how people were eager to ask questions and debate scenarios. For many, it seemed to be the first and only opportunity to hear the other side of the story as our media today is so biased. It was encouraging to say the least the see and hear groups of people, families and friends walking away from our stands while discussing the issues raised!
As the Roadshow came to an end, we had just one day to prepare ourselves for the Rally for Life 2016 in Belfast. We had been advertising the event for several weeks earlier to let people know about the event and the buses available to and from the rally. I headed up to Belfast with a couple of friends early in the morning and met the YD and Precious Life crew in Custom House Square just as the stage and sound system were being put up. The crowds arrived quickly and the square turned into a sea of people from every walk of life, young and old, all marching to stand as witness for the unborn. Even the Belfast summer showers couldn't keep us away! The day was a huge success with great speeches including Bernadette Smyth and Fionnuala McArdle whose baby girl Meabh was born at just 23 weeks and thriving today at nearly nine months old!
As the crowds dispersed after a long day and we packed away the flags and banners for another year, we came together with all the gang for a party to Celebrate Life.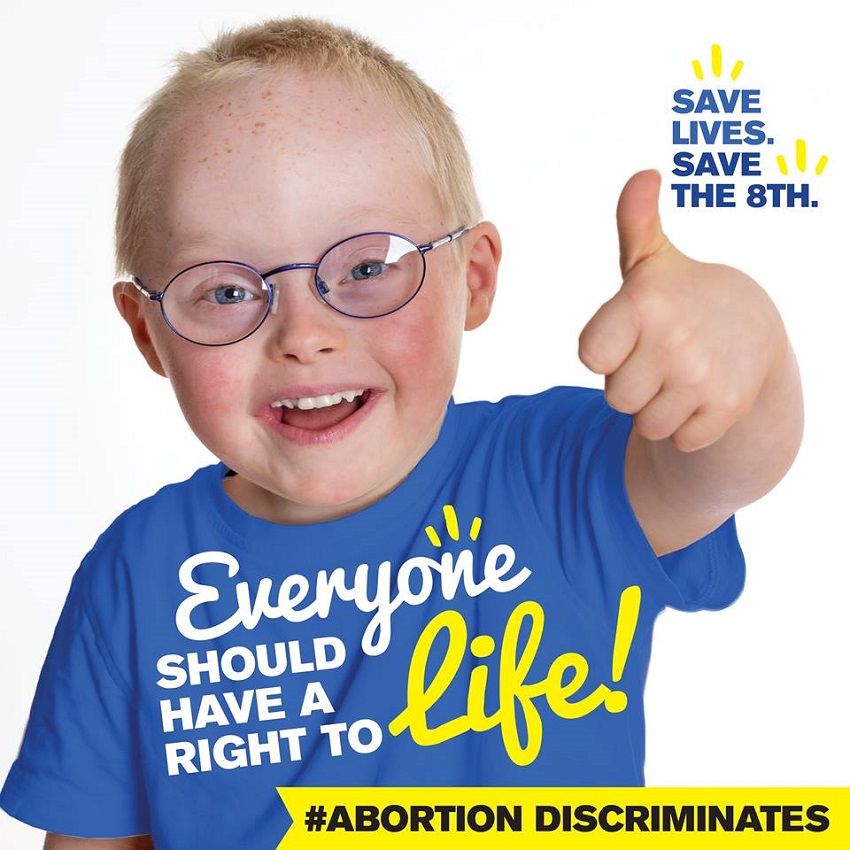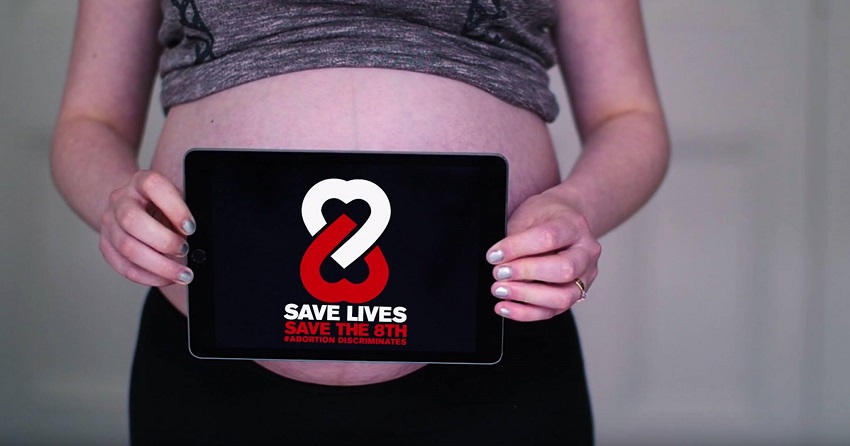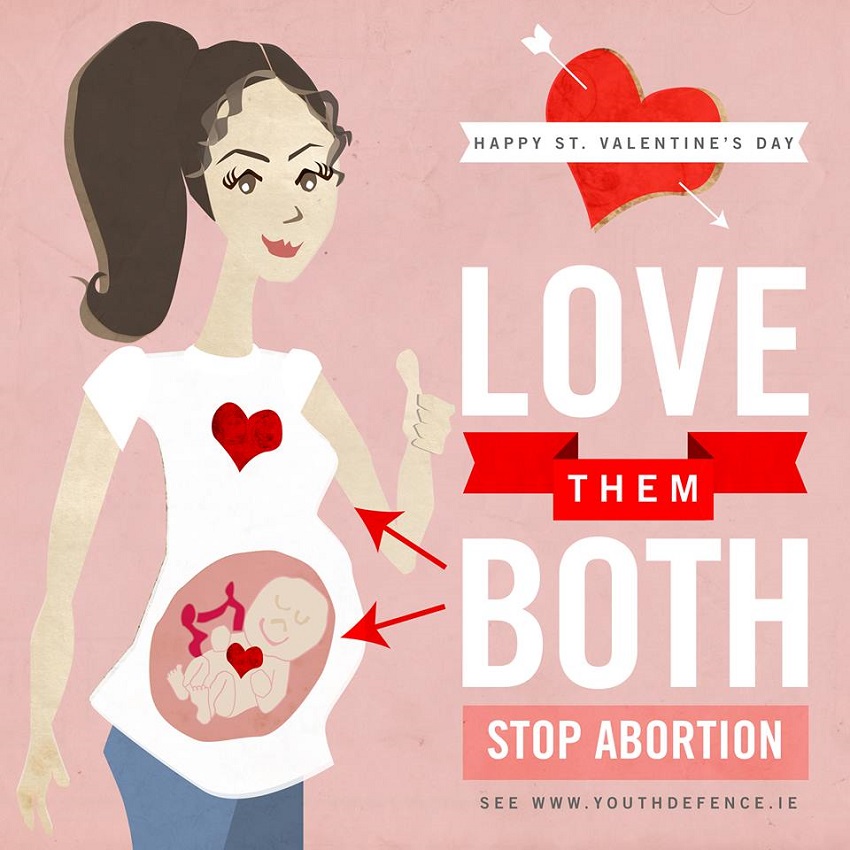 Roadshow Dates & Towns
Wednesday, 22nd June : Kilkenny & Waterford
Thursday, 23rd June : Cork and Towns
Friday, 24th June : Tralee & Killarney
Saturday, 25th June : Limerick
Monday 27th June: Galway City and Towns
Tuesday, 28th June : Castlebar & Sligo
Wednesday, 29th June : Donegal & Letterkenny
Thursday, 30th June : Cavan & Monaghan
Friday, 1st July : Drogheda & Dundalk
Saturday, 2nd July: Belfast All-Ireland Rally for Life