Celebrating 20 Years!
20 years around and still going! We had a sorta ball in wan of them fancy places and partied until the wee hours. Fun had by all!
---
Saving babies and all that
Saving babies is what we do best and so far this year, we've saved two (that we know of)! It ends up to be a far higher number but so far its just February. Mums and babies said to be doing great
---
Joining the French
Once again, invited over to join our French colleagues in the annual and ever growing March for Life in the capital, Paris. It's getting better and better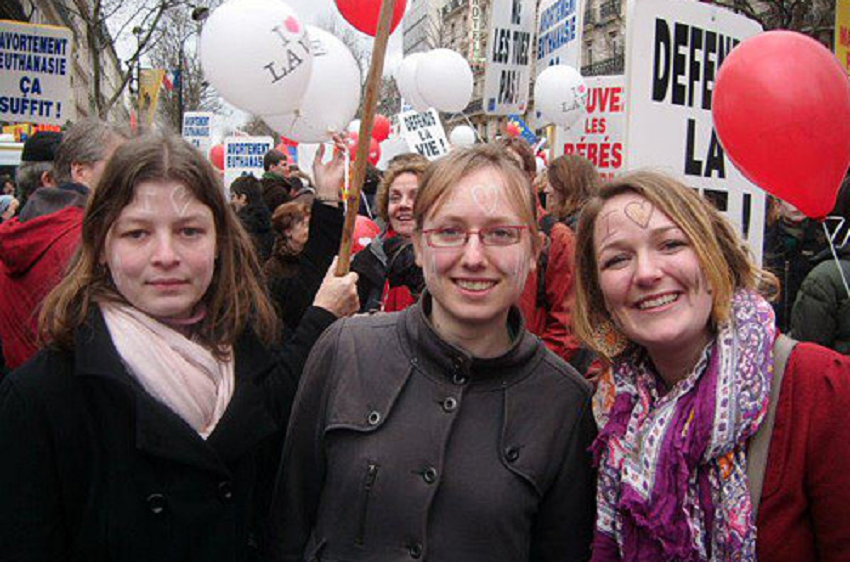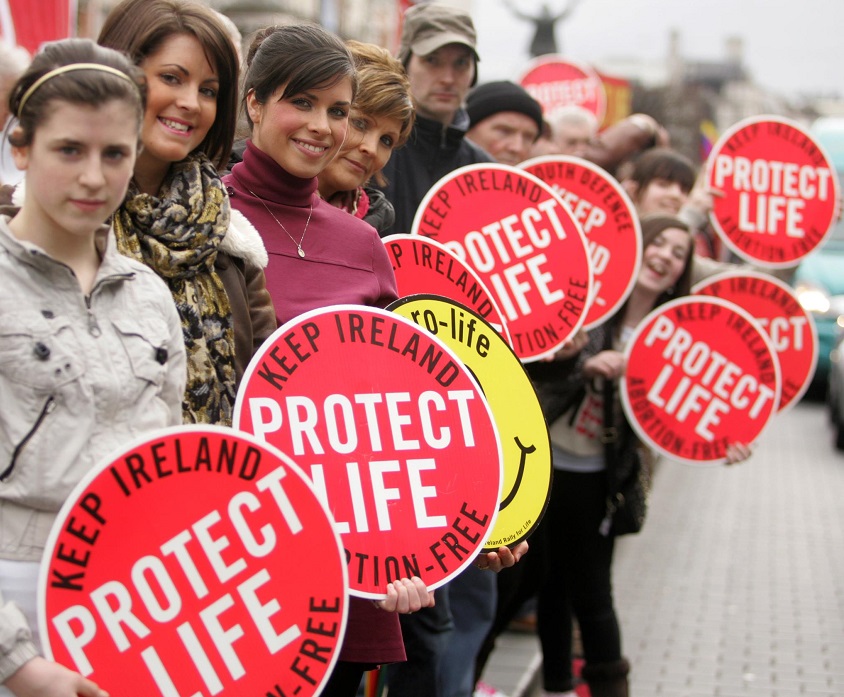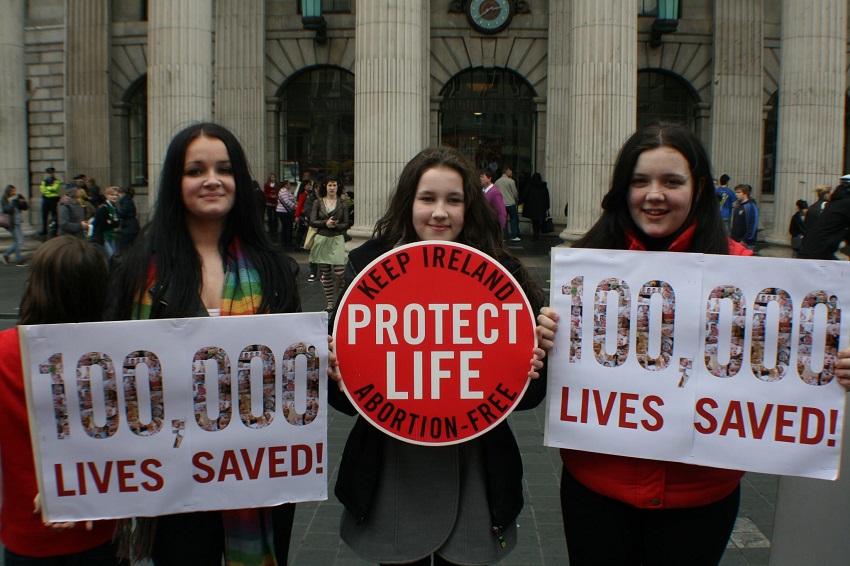 ---
100,000 lives saved because of our Pro-life laws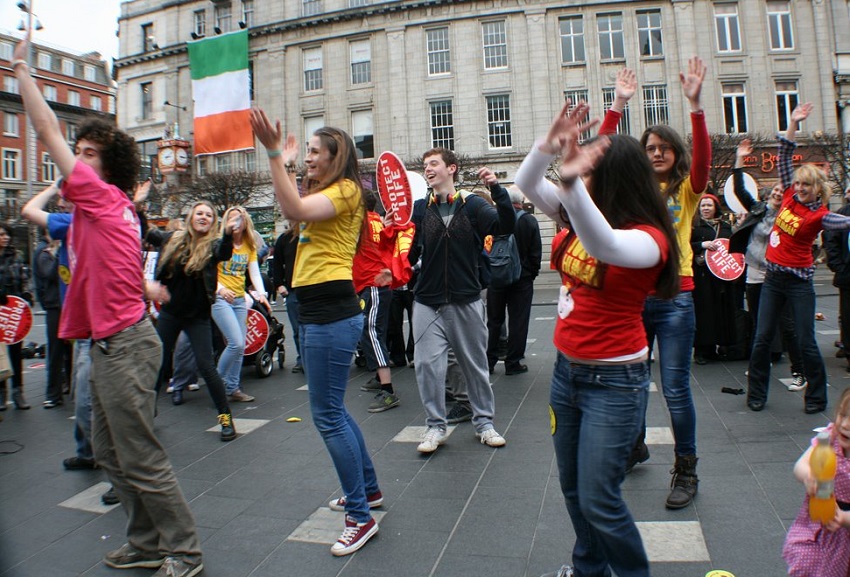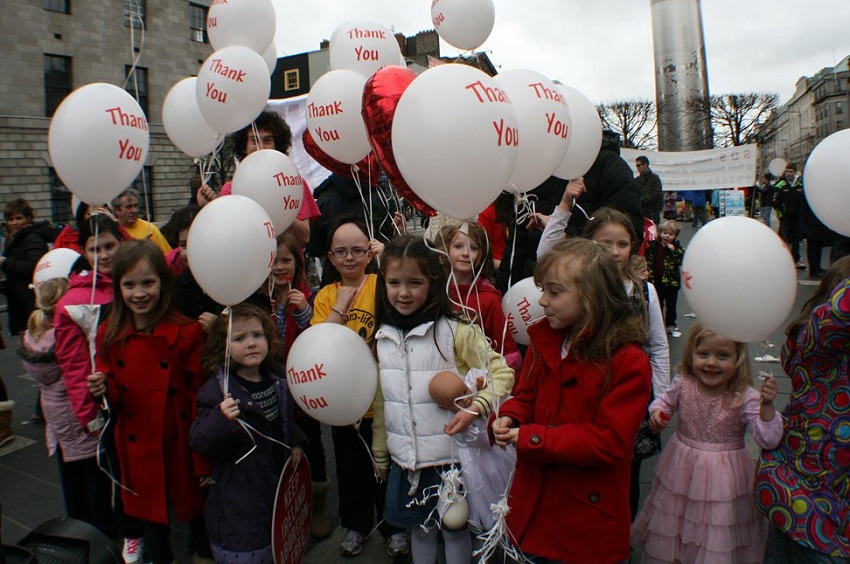 Hundreds of pro-life activists cheered as children and teenagers released 100 balloons on Dublin's O'Connell Street on Saturday, 10th of March, each balloon representing 1,000 lives saved because of Ireland's continued resistance to legalised abortion.
The balloons were released during a LifeFest, which used music, dancing and a pro-life flash mob to send a 'thank you' message to the Irish people for their pro-life stance. A huge banner declared:"100,000 babies saved! Say YES to life and NO to Abortion".
The large crowd of pro-life activists held pro-life signs and handed out thank you cards and heart shaped lollipops to the public during the colourful, festive event. YD said that it was time for Irish people to celebrate the estimated 100,000 lives that have been saved since 1992 because of Ireland's ban on abortion.
"This month marks the 20th anniversary of the Supreme Court ruling in the X case, which turned the meaning of the pro-life amendment to the Constitution on its head," said YD.
"In those twenty years, abortion legislation has not been introduced because the majority of Irish people remain strongly opposed to introducing abortion" she pointed out. "But we estimate that 100,000 children were born because of our ban on abortion, and we think every one of those lives is something to celebrate."
Read more about the project here...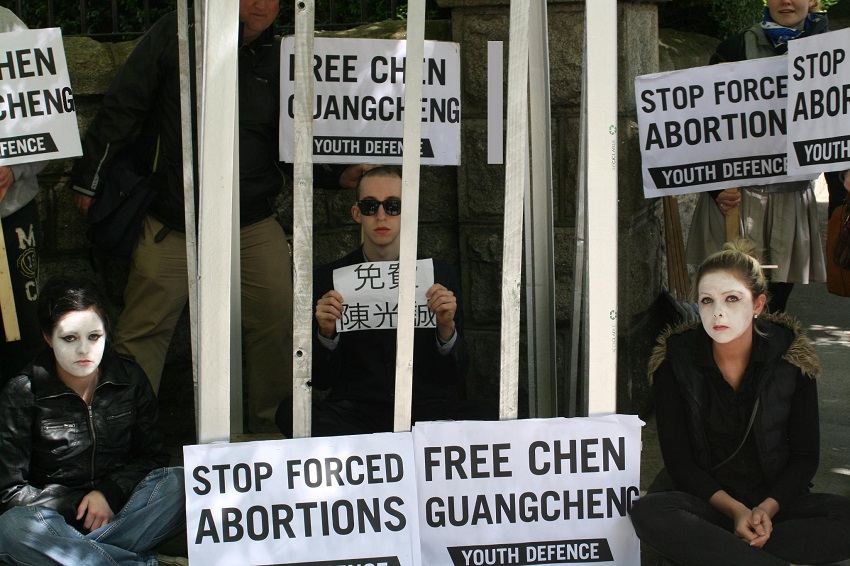 Pro-life people around the world were cheering at the good news for Chinese pro-life activist, Chen Guangcheng. He was freed from captivity and is now in the U.S., where he has vowed to fight on in exposing human rights abuses in China.
During the controversy, Youth Defence used a 6-foot silver 'cage' to highlight the house arrest of Chen and to call for an end to forced abortions. The protest took place in late May at the Chinese Embassy on Ailesbury Road, Dublin 4, where a letter was delivered to the Chinese ambassador and a press statement issued calling on Enda Kenny to intervene in support of Chen.
"This man and his family were enduring brutal imprisonment and have been tortured, so we called on the Chinese authorities to do the decent thing and release him," said YD. She also said that the Irish government should offer asylum and protection to this courageous defender of human rights at a time when it seems so many others have abandoned him.
---
Abortion tears her life apart - Nationwide billboard campaign
As well as all the usual work of Roadshows, street sessions and general communications, the biggest pro-life advertising campaign ever launched in Ireland was unveiled in June 2012.
It utilised more than 600 advertising sites nationwide - including billboards, bus sides, metropanels, train straps, and transmission screens to spell out a powerful pro-life message. The adverts were reinforced by a major ground campaign to wake up and engage the pro-life majority and stop abortion legislation being foisted on the country.
The abortion advocates had a major canary (several of them) and tried to damage the billboards, tried to get their establishment and political friends to ban them, and went on a general rampage of hate. It was fairly intense but everyone was talking about abortion and the damage it does to society.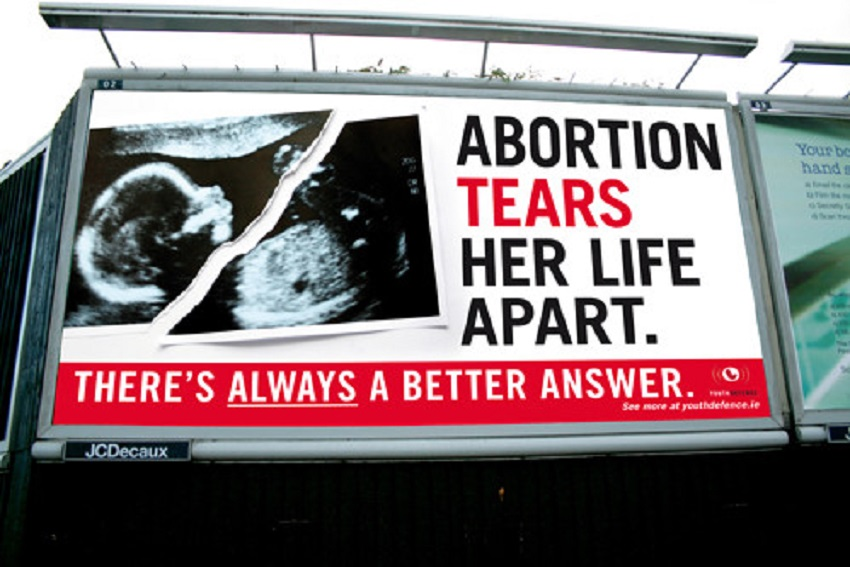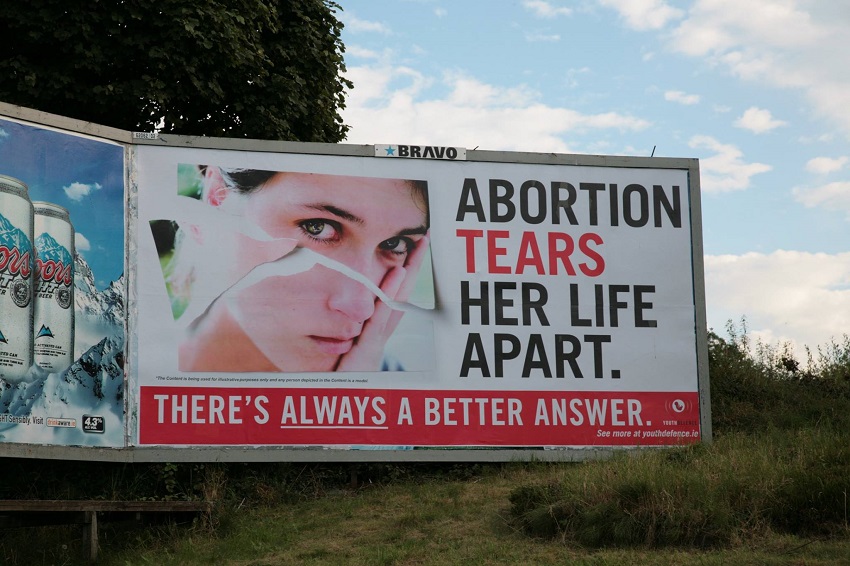 Read more about the campaign here...

---
More baby saved, this time on Facebook
All our social media and online endeavours are bearing fruit. Reaching more people and ultimately saving more lives.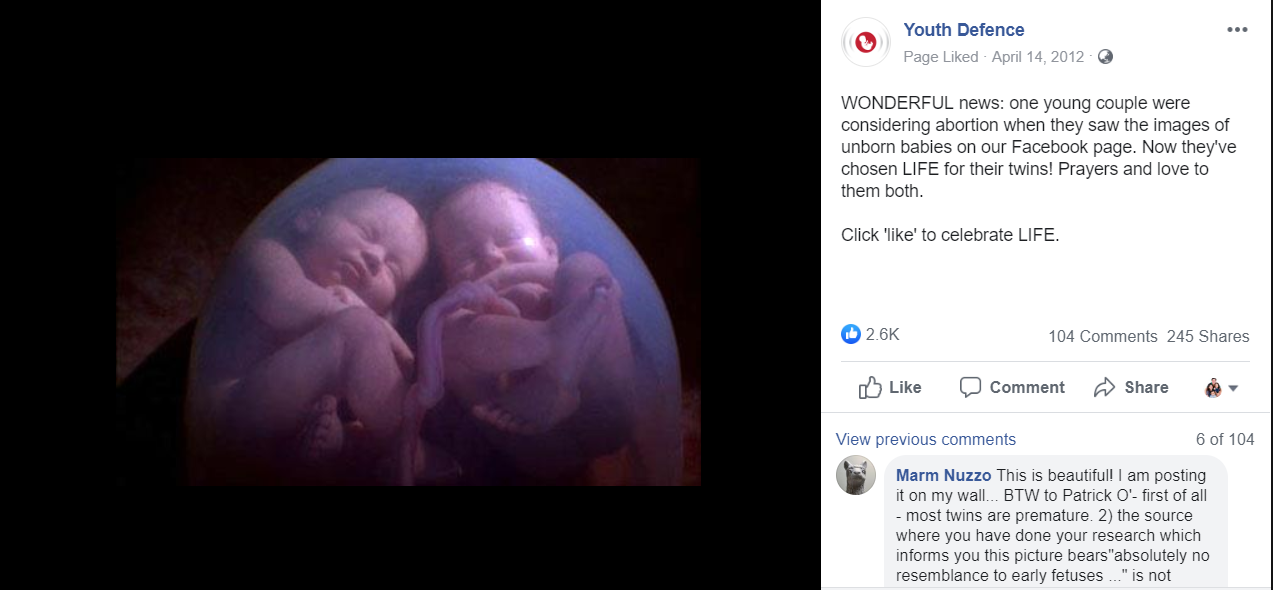 ---
Rally for Life Belfast
7th July saw the All Ireland Rally for Life return to Belfast. Numbers growing year on year.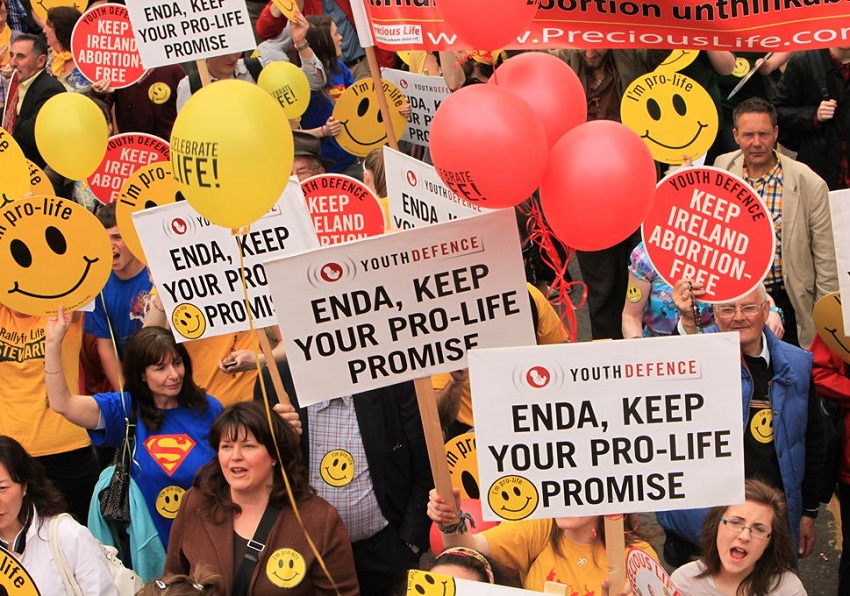 Read more on the Rally 2012 here...
See photos from the Rally here...
---
Roadshow 2012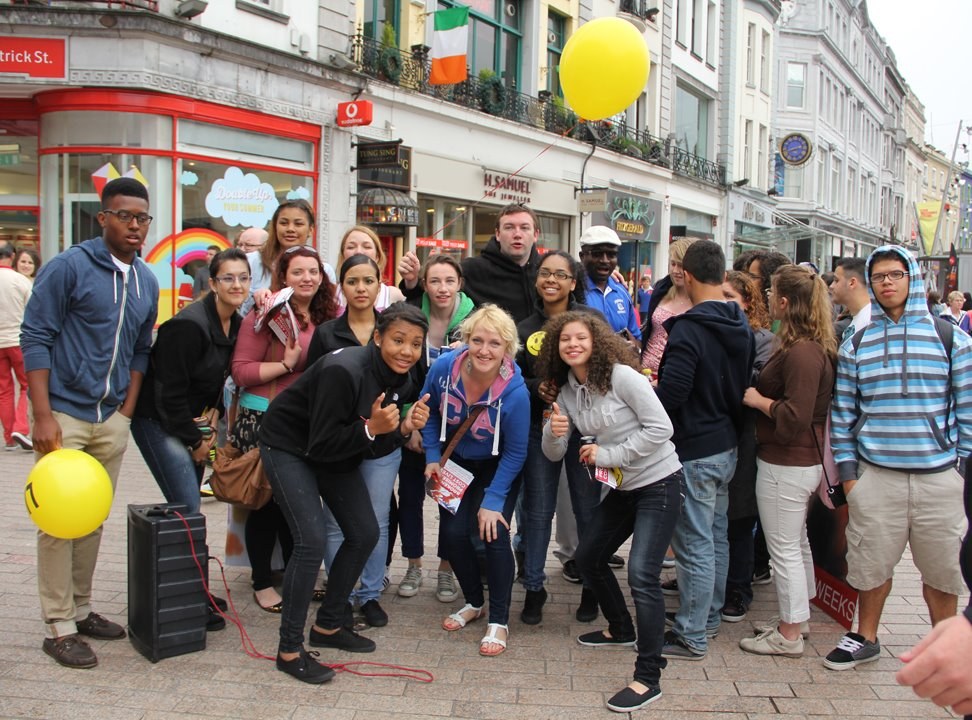 The 22nd Roadshow was an incredible success; it was one of our largest to date with over 50 young people taking part during 10 days of amazing Pro-Life action.
Once again, all the major towns and cities in Ireland were visited by the Roadshow team, who informed the public with the most up to date pro-life information. This year the Roadshow was extra important, as it played a large part in the Better Answer Campaign, along with the Billboards and Bus advertisements, we spread the message that 'abortion tears lives apart' and asked everybody to call their TDs, letting the politicians know that they will lose votes if they legalise abortion.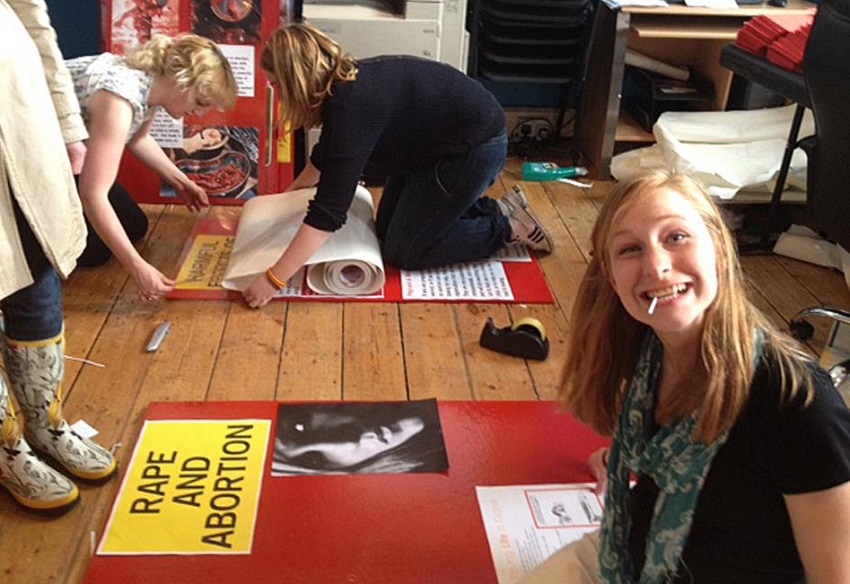 Each day our stall was set up; covered in pro-life literature, decorated with bright LIFE balloons, and manned by young people. The public couldn't help come over and receive life affirming information.
In Cork we were met by a handful of pro-abortion protesters, however there was no way this could stop our street outreach, as we continued to distribute information, with upbeat music in the background. In fact the protest only highlighted our positive work, and more people ended up signing our pro-life petition. An American dance troupe happened to be in Cork that day and when they saw the abortion advocates protesting against our information stall, decided to stop and did impromptu dance routines to support the cause of Life.
The Roadshow has undoubtedly played a huge part in spreading the message of Life, reaching ordinary people on the street, is crucial to keeping Ireland abortion-free this year. Congratulations to all the incredible Roadshow team who worked so hard over the past 2 weeks!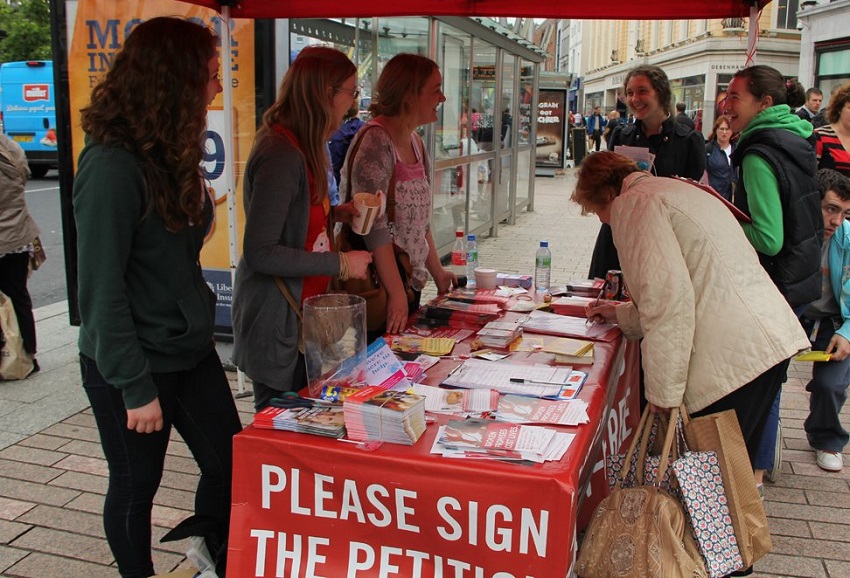 See more photos from the Roadshow here...

---
Viva La Vida Pro-life Bootcamp
On Saturday, 22nd September 2012, Viva la Vida held a pro-life Bootcamp! Scott Klusendorf, president of the Life Training Institute, famous for equipping pro-lifers to effectively and persuasively communicate the pro-life message, delivered an inspiring day of training and pro-life apologetics.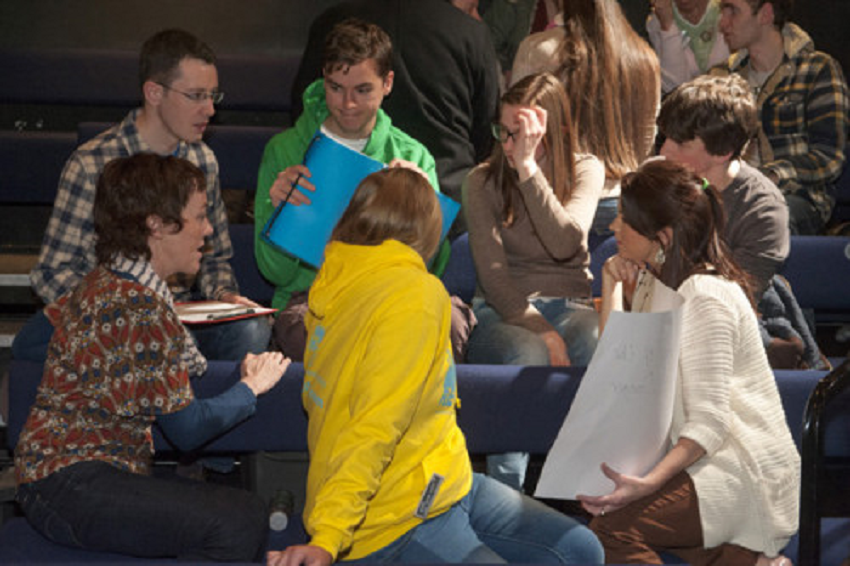 The day was jam-packed with fantastic speakers, who gave interactive presentations and workshops to train young people in different aspects of pro-life activism, from side-walk counselling to street activism.
Read more on the Conference here...
---
Mayo Rally for Life
On 3 November, over 3,000 people marched through Castlebar in opposition to Fine Gael's abortion plans. Local councillors were in attendance and RTE 6 and 9 News covered the event!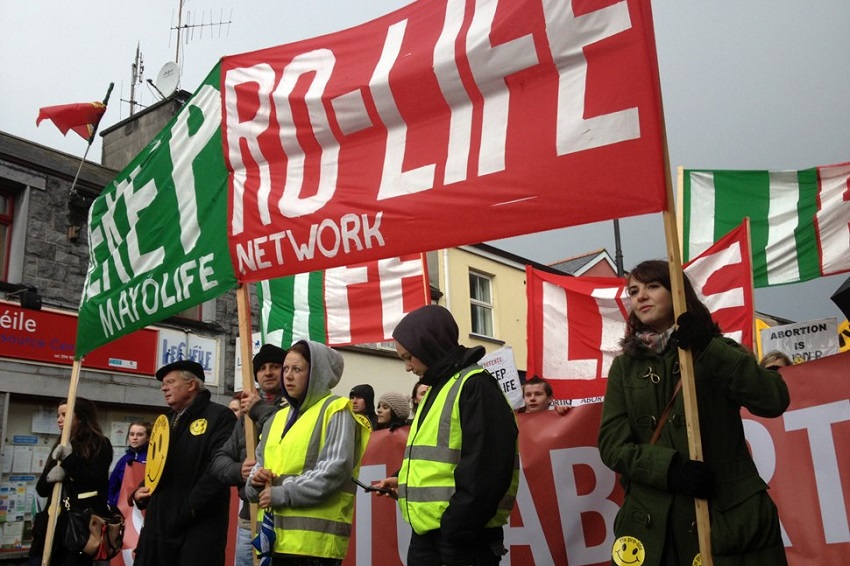 ---
Close the door on abortion
In the month of December, every home in the country - 1.4 million homes with 4.5 million people - received our important booklet asking the pro-life majority to speak up and make sure Enda keeps his pro-life promise.
Our eye-catching pro-life billboards are reinforcing the message. And 2.2 million people saw our powerful newspaper adverts urging pro-life people to call their TDs and keep Ireland abortion-free.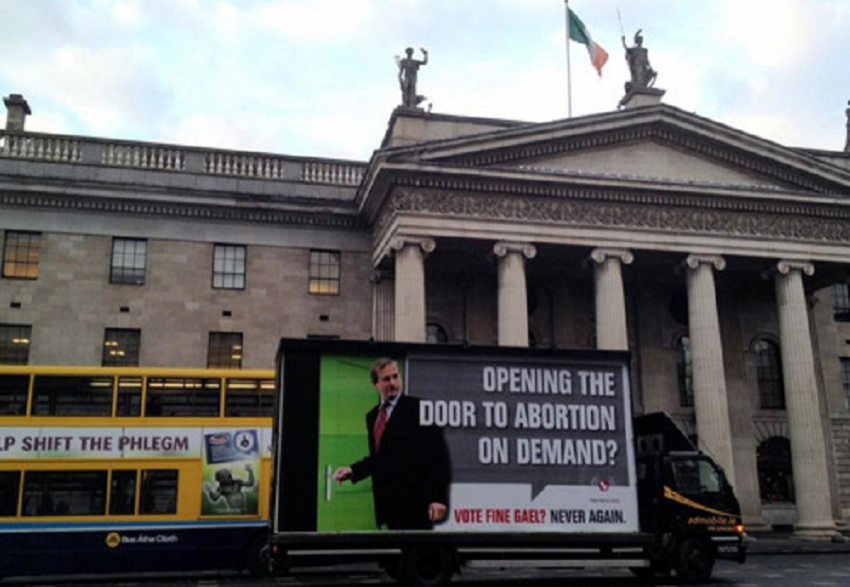 Read more on the Campaign here...

---
United for Life Vigil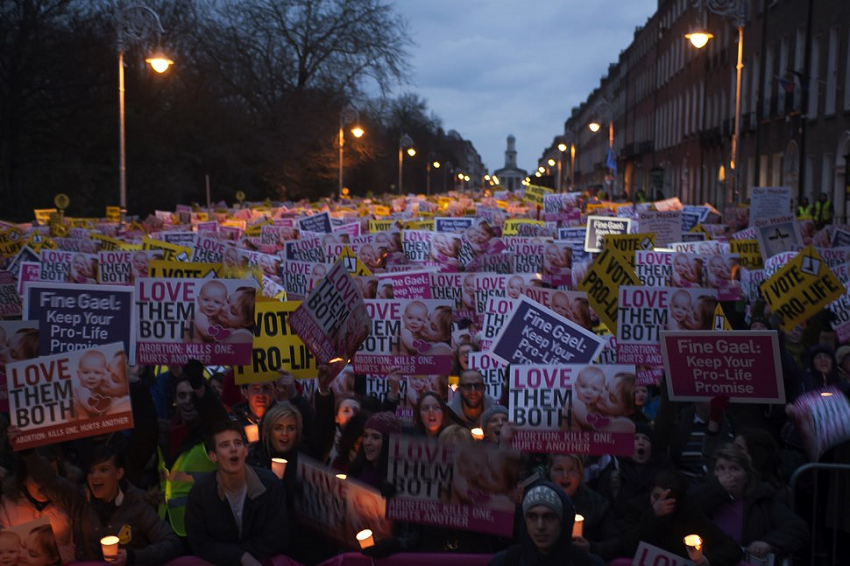 More than 10,000 people assemble at Dáil Éireann on Tuesday, December 4th, to stand up for life, and to tell Fine Gael and Enda Kenny to keep their pro-life promise! The Vigil for Life was organised by a coalition of pro-life organisations.
See photos of the Vigil here...
---