SOLAS Magazine Launched
YD's magazine Solas was officially launched. It is published 5 times a year and mailed to all our members, donors and supporters. It contains updates and opinion on the pro-life situation in Ireland and abroad, and news on YD's activities.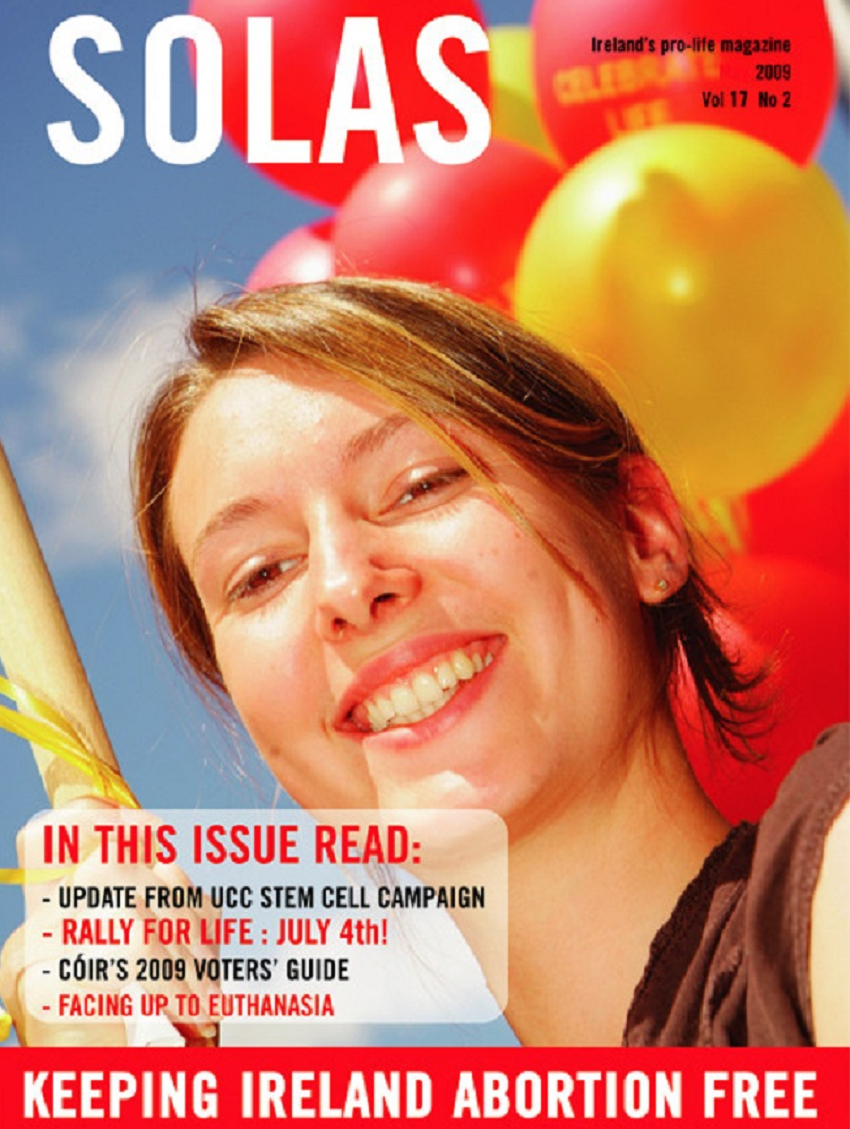 ---
Street Sessions now a weekly event
Our weekly street sessions keep going throughout the country gathering many signatures and distributing tens of thousands of information leaflets and pro-life badges. If you want to see Ireland's diversity in all its glory try joining in a street session.You will meet the sane, the old, the young, the bold, the cold, the mad, the bad, the downright sad, the sleek, the slick, the couldn't care less, the life's in a mess, or doing their best, the big, the small, the tall, the bald, and a man called Thatch who has two cars where his chickens and pigs live. Yes it's interesting who you meet when you stop to talk to people.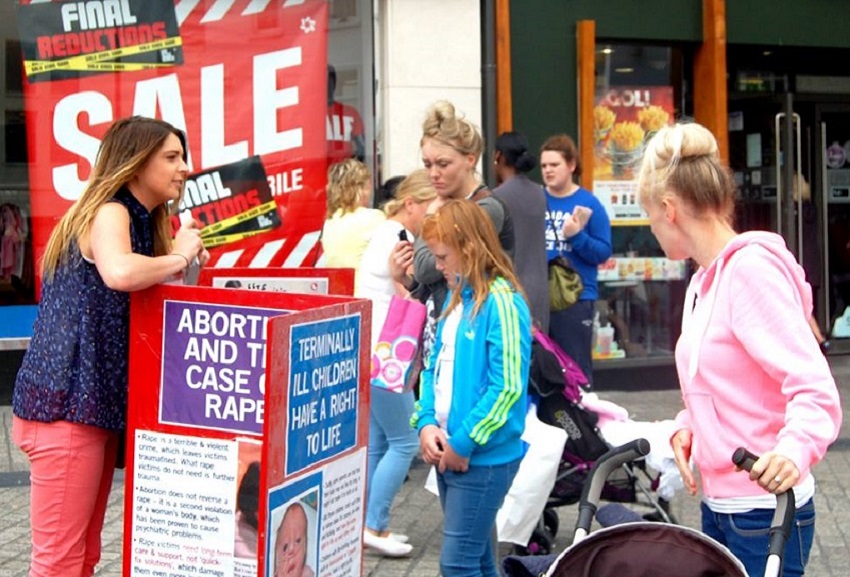 ---
Remembering Baby X
YD hold the first Annual Commemoration of the death of Baby X outside the Supreme Court. It was unusual type of event, in an eye-catching way, which pleased the press who like different ideas and photo opportunities, but slightly mortifying for some of our members who appeared in full blown pictures in the Irish Times dressed up as ghostly wraiths and other such spooky things. "It was ahem, eh.., different," said one of the leading wraith figures with a nervous grin."I was scarlet," said death himself, who in actual fact was characteristically lacking in colour around the cheeks. "The state of you two" said the coffin bearer, who looked much cooler in a black tuxedo and shades.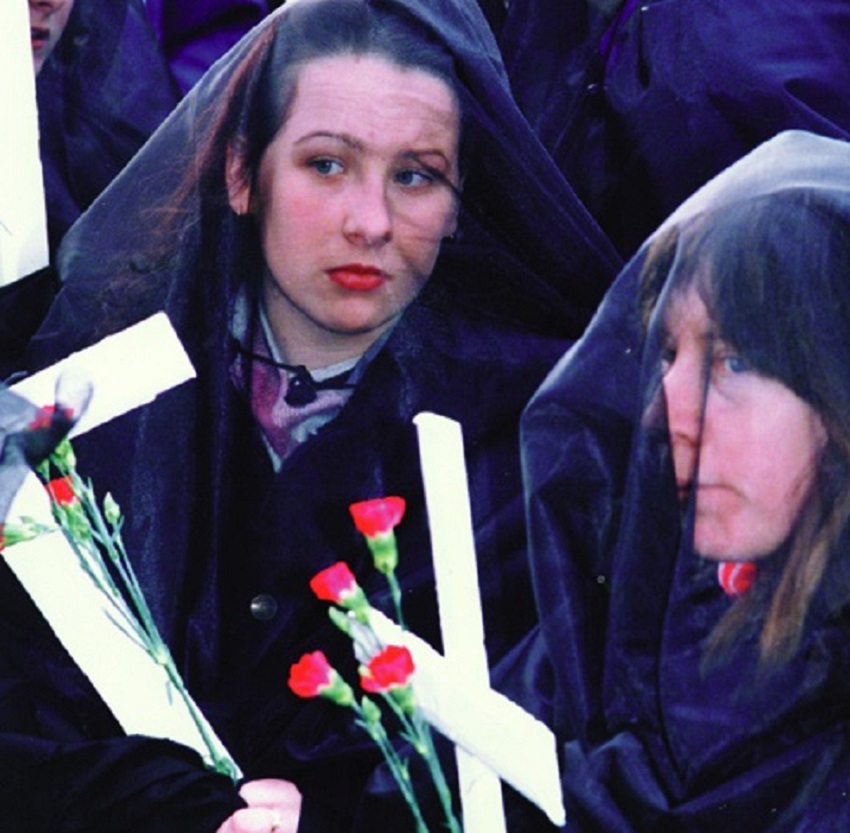 ---
Roadshow No. 3
The 3rd National Youth Defence Information Roadshow was held covering 18 assorted largish settlements. A regular pattern becomes established, and lots of excellent stuff is done.
---
Brendan Howlin feels the heat
YD turned the spotlight's glare on Brendan Howlin when they started picketing the then Minister for Health in his Wexford constituency. Howlin had responsibility, under the Labour party Programme for Government for legalising abortion, and YD's serendipitous intervention caused the Minister to feel a little hot under the collar. Helping YD in airing their cause was none other than Mr Howlin himself who, appeared on Wexford Radio to condemn Youth Defence, highlighting his role in the whole pending nasty business and hence feel the pressure from his constituents. YD, recognising they were onto a good thing kept the pressure up. Legalising abortion was quietly dropped - as one wag wrote, who wanted to deal with it when it meant a crowd of Youth Defencers permanently on your tail?