YD on campus
A series of meetings in universities and colleges are arranged by Youth Defence. Youth Defence UCD meet near-hysterical opposition from the Students Union who are apoplectic at this expression of freedom of speech and right to assembly. YD carry on regardless.
---
Baby X remembered in Limerick
Youth Defence hold the Annual Commemoration of the death of Baby X in Limerick. The attendance is swelled by impromptu participation of passers-by, who were most impressed by the event.
---
YD win Wexford case
Arising from the outrageous actions of the Gardai in Wexford during October of 1994, Youth Defence win their Circuit Court appeal of the case. The video evidence of the day showed that the Gardai had been less than truthful in giving evidence and YD's actions were vindicated.
---
We meet the babies saved by the roadshow
The 5th National Roadshow visits 18 towns over a two week period setting up four new branches of YD. The best thing about the Roadshow is the young mothers who show off the babies who escaped abortion because they got a YD information pack the previous year.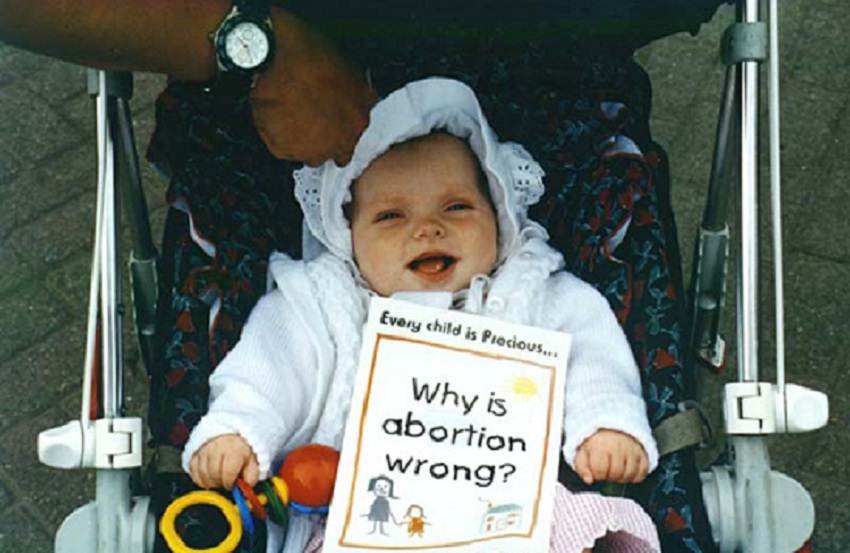 ---
Project Truth - Ireland's first Pro-Life advertising campaign
Youth Defence launch Project Truth, a two-week nationwide billboard and advertising campaign, which heralded a new dimension to pro-life campaigning. Designed and produced by YD it caused a media sensation, causing journalist Des Rushe to remark that YD received much more publicity than their budget could have bought for them. A thirty second radio advert which described the developing child in the womb was banned by the IRTC - a government body regulating the independent radio stations. Several local radio stations had already accepted the advert and were dismayed at the heavy handedness of the state. Niall Stokes Mr "down with censorship", and editor of Hot Press was, ironically, the Chairman of the IRTC. YD said the government was stifling the "voice of the voiceless".
Read more on Project Truth here...