March for life USA
Niamh Nic Mhathúna and Youth Defence are invited to the National March for Life in Washington DC attended by more than 100,000 people. They showered themselves with glory, or so it was claimed.
---
Howlin resigns, Noonan's turn
The Minister for Health, Brendan Howlin resigns from office stating that he cannot legalise abortion as public pressure is too great. Disappointed-agitators/Political-commentators say Youth Defence are the cause of this public pressure and lament that politicians seem to have no stomach to legalise abortion.
There is great rejoicing in the streets
But said commentators call on the new Minister for Health Michael Noonan to at least legalise abortion referral. He is only too happy to oblige.
There is great distress, since referral means more mothers are conned into thinking abortion is a good option for them and their babies (though the baby is largely ignored in the process)..
---
Noonan introduces abortion referral
The Abortion Information Act is passed by Dail under the guidance of Michael Noonan, Minister for Heath.
Youth Defence kicked up a helluvafuss, both by raising a stink in Noonan's hometown of Limerick, and chaining themselves to the doors of the Department of Health.
Michael Noonan is a little chagrined.
The gardaí remove the protestors in the time-honoured way of pleading, losing their patience, resorting to cutting instruments, grunting and sweating all the way to the door while stretching the protestors' jumpers past their knees.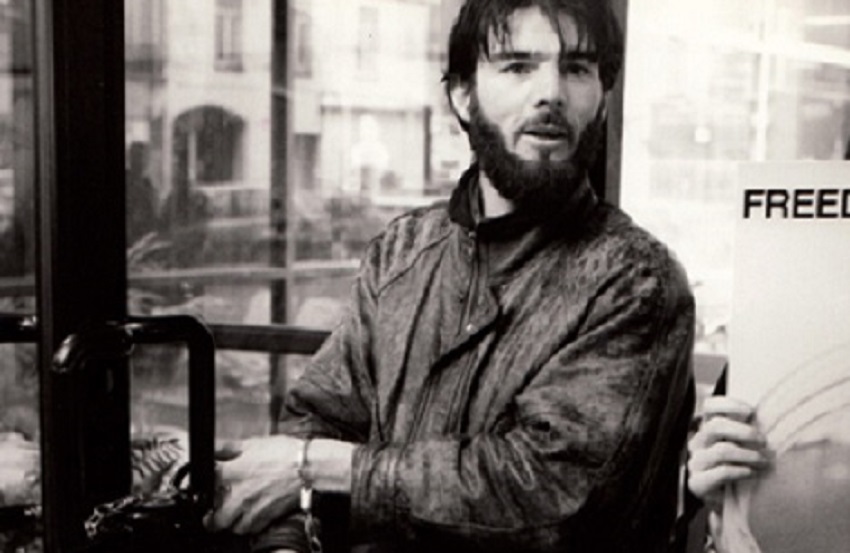 YD point out that this Act was a bit of fast dealing by the minister as it provided, not for abortion information, but referral. YD pointed out that in 1992, the then Government, by means of a pamphlet delivered to every home in the country, promised the referral of Irish women to have their babies killed abroad would specifically be forbidden, under any forthcoming "Information" Act.
The minister brooded and sucked on a lemon.
---
Baby X Commemoration
The Annual Commemoration of the death of Baby X takes place amidst uproar caused by the introduction of abortion referral.
---
Roadshow Highlights Referral Nature of Act
The 4th National Information Roadshow takes place visiting over 18 towns and cities around Ireland and is even more successful than previous efforts.
All the talk around the country was about Noonan's decision to introduce the Abortion Information Act. His political career was later to take a serious nose-dive.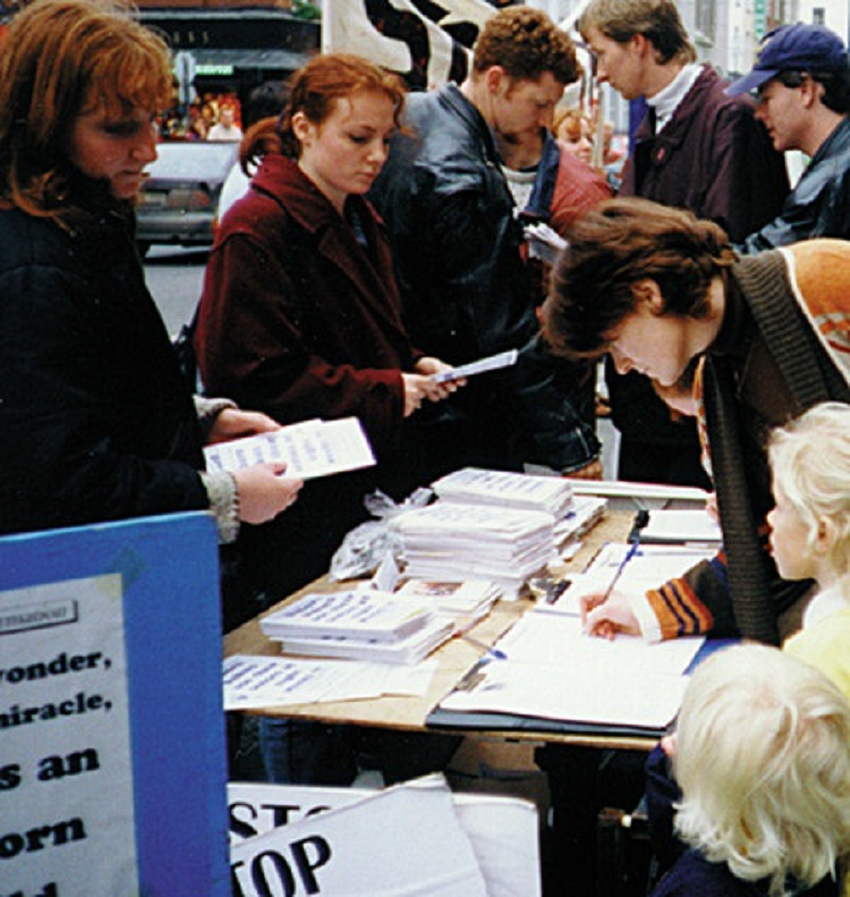 ---
2nd YD Conference takes place in Dublin
YD's 2nd National Conference is held in Dublin and is attended by delegates from around the country. An open day is held on the last day of the Conference and is attended by supporters of YD.
The usual stuff took place, training and information workshops, nervous speakers, horrible chicken dinners, cold tea, dancing and music into the wee hours. The workshops were first class though and shaped up a whole new bunch of pro-life activists.
---
YD meet Pope John Paul II
Youth Defence received a tremendous honour when Niamh Nic Mhathúna and John Heaney of YD were invited to attend the Pope's private Mass in Castelgandalfo, Rome. Afterwards John Paul II met with the two YD members in private audience and praised Youth Defence's work asking us to "continue in our apostolate and be courageous." The words of the Holy Father have been a tremendous encouragement to YD ever since.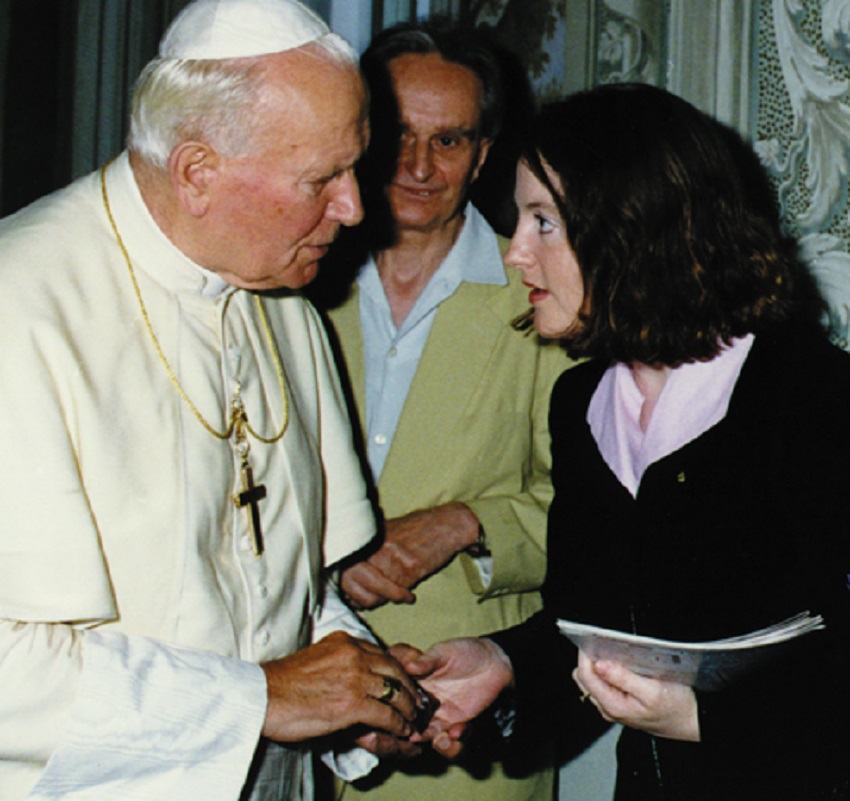 Read more on YD audience with John Paul II here...

And go to PCL in Rome
The Pontifical Conference for Life is held in Rome and is attended by 6 members of YD.