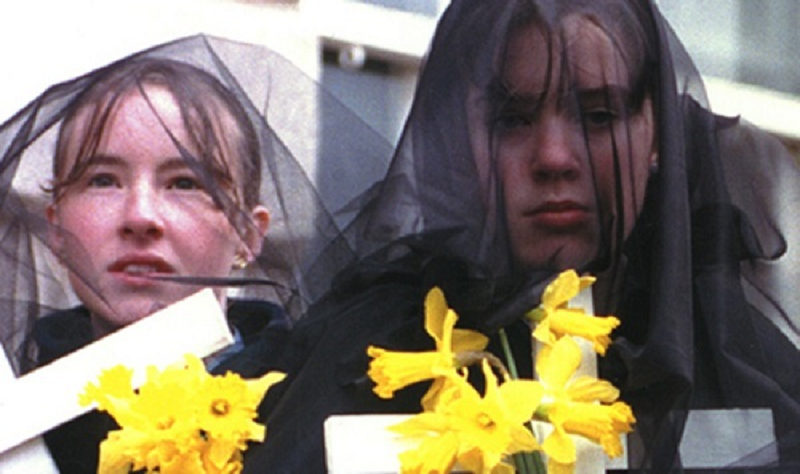 Baby X remembered
Youth Defence indulge their theatrical side again with more vigils in the 2nd Annual Commemoration of the death of Baby X. A symbolic and attention grabbing funeral vigil brought the public and the media's attention to the central theme of the life that is denied with abortion. It also gave those snap-happy photographers plenty of opportunity to get some good editorial back to their editors, who shoved it on their pages.
---
Public Order Act
Marie Geoghegan-Quinn, the then Minister for Justice of the Fianna Fail / Labour Coalition introduces the Public Order Act which outlaws many forms of public protest and the display of "offensive" photographs. Many believe that it is deliberately introduced to stop YD's effective campaigns. And so it all began: YD members were arrested in Galway for showing "offensive" photographs, starting off a pattern that continued for years.
---
Roadshow gets key new members
4th National Youth Defence Information Roadshow is held visiting over 20 towns and cities around Ireland. Some key new members join up. Again, thousands of signatures are gathered and tens of thousands of pro-life literature are distributed. This time the threat of arrest arise several times, but the Roadshow pushes ahead despite some brief incarcerations.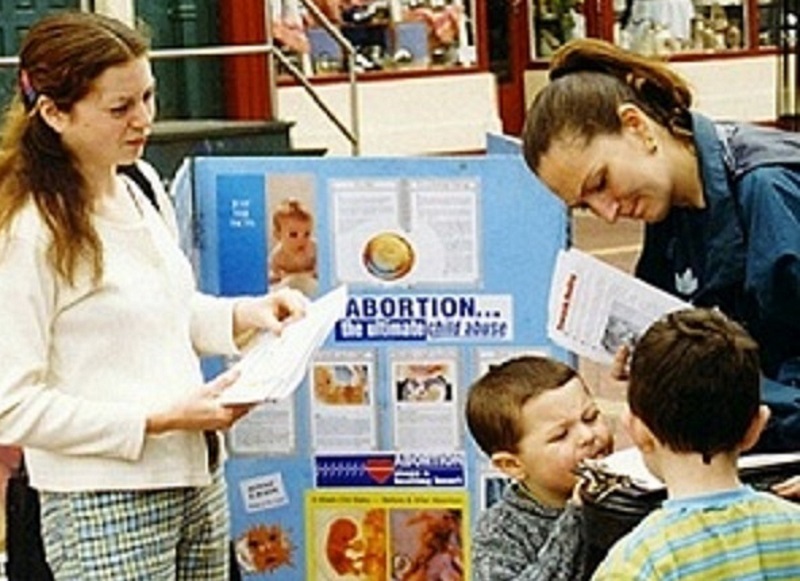 ---
First YD Members Conference
YD people gather from the four corners of Ireland and beyond to the first National Conference for members, in Cashel, Co. Tipperary. The conference was great craic for everyone except Evan who broke his arm climbing over a gate, lost his wallet and burnt his lips on a pizza. Apart from that though, it was a resounding success with training workshops and information debates taking place.
---
Howlin strikes back
9 members of Youth Defence were arrested in Wexford under the Public Order Act following a picket on the constituency clinic of (an exasperated, we think) Brendan Howlin. The picket started at 1pm and continued peacefully for one hour, with nothing very exciting happening. Just before 2pm however, the Gardai attacked the picketers knocking people to the ground and assaulting several people. One 18-year-old girl was hospitalised for 4 days after receiving fairly brutal treatment from said enforcers of the peace. Nine YD members are charged with public order offences and appear in Wexford District Court.
---
YD's First media training weekend
"How to give a relatively coherent statement and speak up with confidence." YD decided to word up and get all their new/prospective spokesfolk ready for the big bad world of media interviews. Taking most of the course material from the "how to win friends and influence people" handbook, the course tried to focus on turning us from shy and retiring young know-nothings into slick media animals. We called it a media training course, and everyone felt they knew something about the media when they left. Seriously, it was a start and subsequent experience honed their skills, probably more than we managed to.