Big hit in Maynooth
YD members in Maynooth College established a weekly YD stand in the Arts Block of NUI Maynooth. The response from students was very positive. Each week 30-40 posters around the college advertised the stand with different facts concerning the unborn and abortion e.g. "the Human heart starts to beat 18 days after conception."
It was all legal and above board. On this occasion there were no chains or sit-ins involved. In fact the college officials thought we were all nice mannerly young ruffians and offered to buy us lunch (this was before the recession).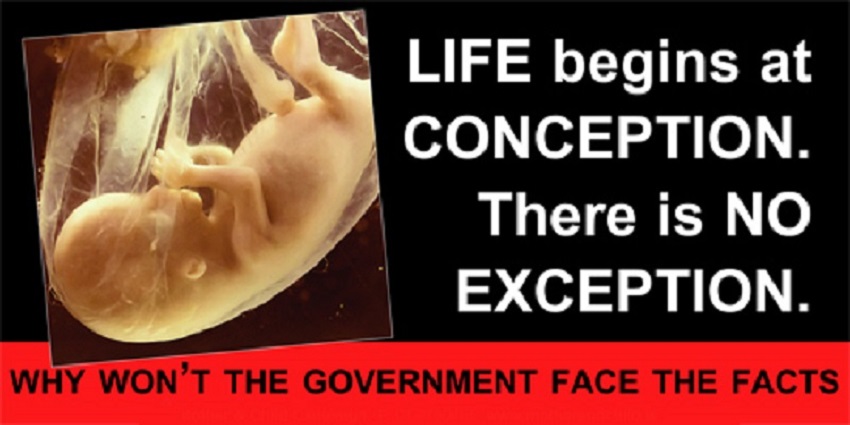 ---
IFPA Protest
The death of Baby X was once again marked by YD. On this Anniversary a morning Conference was held in the Royal Dublin Hotel with a number of speakers.
A picket on the Irish Family Planning Association (abortion referral agents) ended with a peaceful sit-in on their offices. The IFPA were surprised to find a largish crowd of non-paying, non-customers crowding out their offices in non-communicado. The silent picket was symbolic of the silence of abortion providers on the true nature of abortion, and the denial of a voice to unborn children facing death.
The following Monday an interim injunction was granted by the High Court to the IFPA. following the most absurd allegations all of which centred on what IFPA head honcho Mr. O'Brien imagined we might have done rather that what actually happened.
---
Abortion referral agents seek injuctions
Despite an attempt to blanket ban any pro-life presence, the daily pickets on the IFPA in Cathal Brugha Street and the Marie Stopes clinic in Blessington Street continue.
---
---
The Life Book is born
YD design the Life Book for distribution at street sessions, which encapsulates all essential pro-life information in one booklet. The Life Book addresses the issues commonly raised during street sessions, such as whether abortion should be legalised in cases of rape, why abortion doesn't protect women's health, and methods of abortion. It also includes a beautiful centre-spread, detailing the development of the child in the womb in full colour, and explains the need for a properly worded pro-life referendum.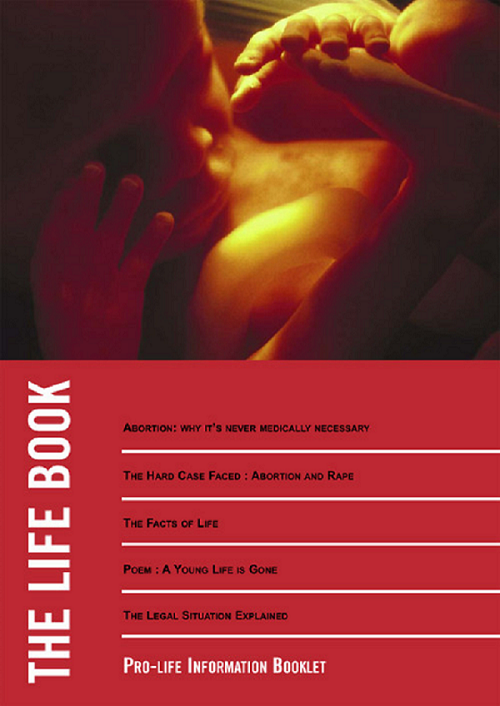 ---
Life Book big hit on roadshow
Our annual summer festivity comes around once again and the Roadshow sets out on the highways and byways. No place is too big or too far away is the motto as we visit up to three towns a day. This is good news for some of the smaller towns who had never had the YD roadshow experience before.
It was great, as our reach through personal contact was extended to places we had never been before. The Life Book was a huge hit on the Roadshow.
---
IFPA Picket continues
Outside the IFPA YD members distribute leaflets to members of the public and receive tremendous support from passers-by. Many people inquire as to what IFPA's policy is on abortion and women, some as young as 15 years of age, walk away from the clinic in disgust. Threats of arrest and charge are not carried out and don't deter the pro-life activity.
---
2ND International Pro-Life Activists Conference
The 2nd International Pro-Life Activists Conference is held in the RDS, and underlines the importance of taking a pro-active policy in relation to keeping Ireland (and further beyond) abortion free. The first day of our conference is designated specifically for pro-life events, with a march in the city centre and pickets on abortion supporters.
People came form everywhere – India, Australia, and other far-flung spots. The speakers were mighty. The idea of the conference is to share ideas and revitalise the commitment. And show off our new audiovisual gadgets with a fancy lit up, all singing, all dancing, all integrated laser-light-showish set up. Music intros, projected movie clips and images; we had everything except the voice over bloke they get for cinema trailers.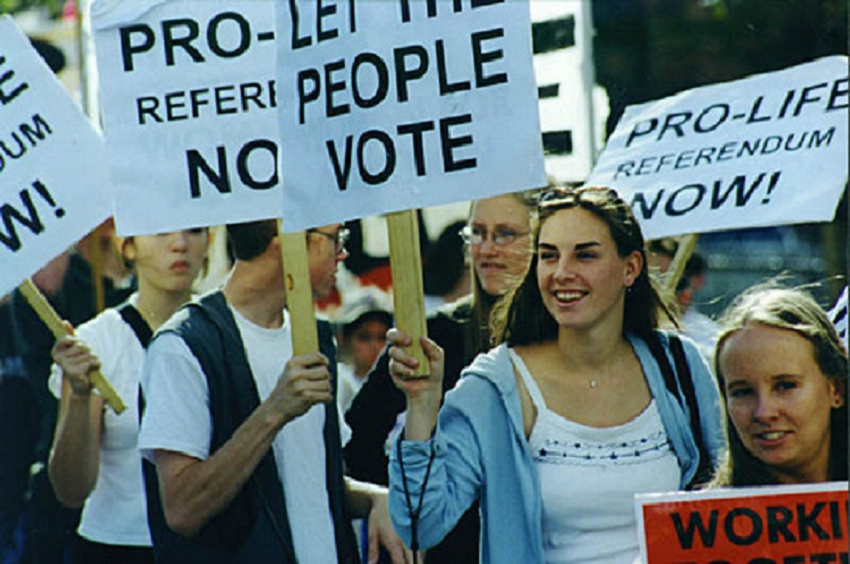 ---
Speaking down under
Niamh travelled to Australia to the Federation of Right-to-Life Biennial Conference 1999. The conference was held at New South Wales University with the aims to strengthen the links between pro-life groups from all over Australia. As well as Niamh, the speakers included pro-life doctors, lawyers, bioethicists and a pro-life feminist journalist. The international speakers told of their work with great enthusiasm and Niamh waffled on in such bombastic style that one commentator said 'could have raised an army.' She didn't say what for!
The conference was also a half decent launching pad for Youth Defence Australia to rekindle some pro-life passion in the youth of Sydney.
Every young person at the conference was approached and encouraged to get more involved in YD work. YD Australia then organised pro-life street-stalls and 'Little Feet Days'.
---
Protesting in Tullamore
On November 24th Youth Defence members from all over the country made the trip to Tullamore, Co.Offaly, to protest at the base of Minister for Health, Brian Cowan.
Black flags were held to remember Baby C and the remainder of the group stand with placards and banners calling for a Pro-Life Referendum.
Did I mention how cold Tullamore is in November? It's not as cold as Birr though.*
That was a joke. Some people may not find this joke funny. YD takes absolutely no responsibility for those who are offended by this joke. This joke does not affect your statutory rights.