Women who have died : Alesha

Fifteen Year-Old Dies after Marie Stopes Abortion
A UK coroner has criticised abortionists at one of the U.K.'s largest abortion providers after a fifteen year-old girl died from complications following an abortion. Roger Whittaker, the coroner for West Yorkshire, has charged that staffers at a Marie Stopes International abortion facility in Leeds were negligent in having failed to provide antibiotics to Alesha Thomas and that the facility could face prosecution.
Thomas died on July 11, 2007 from a heart attack after contracting toxic shock syndrome, a bacterial infection. She had been fifteen weeks pregnant at the time of the abortion. An inquest heard how the gynaecologist who performed the abortion, Dr. Peter Paku, had made out a prescription for antibiotics, but that the girl left before she received them. Dr. Paku admitted that it is not uncommon for patients to leave the facility without their medication. Alesha was discharged 45 minutes after having the abortion.
The inquest was told that Marie Stopes had no system in place to ensure that nurses would re-check a patient's notes after discharge to make sure all instructions, including prescriptions, had been followed.
Rose Bent, Alesha's mother called the Marie Stopes helpline three days after the abortion, telling a nurse that Alesha was suffering stomach cramps and heavy bleeding. The nurse recommended Ibuprofen. Five days after the abortion, Alesha's symptoms worsened and she died from a heart attack in the car on the way to the hospital.
Despite the claims of the abortion lobby that legal abortion has answered the problem of the "thousands" or "tens of thousands" of women dying from "illegal back-alley abortions," researchers have found that legal abortions rank as the fifth leading cause of maternal death in the United States. In 1972, the year before abortion was legalised in the US, the Centers for Disease Control reported 39 abortion related deaths.
A recent study of pregnancy-associated deaths in Finland has shown that the risk of dying within a year after an abortion is several times higher than the risk of dying after miscarriage or childbirth. The statistical analysis unit of Finland's National Research and Development Center for Welfare and Health found that women who obtained abortions were 76 percent more likely to die in the following year than non-pregnant women. The research found that of 281 women who had died within a year of their last pregnancy between 1987 and 1994, 27 died after giving birth, 48 after having had miscarriages or ectopic pregnancies, and 101 after having had abortions.
The leading causes of abortion related deaths are haemorrhage, infection, embolism, anaesthesia, and undiagnosed ectopic pregnancies.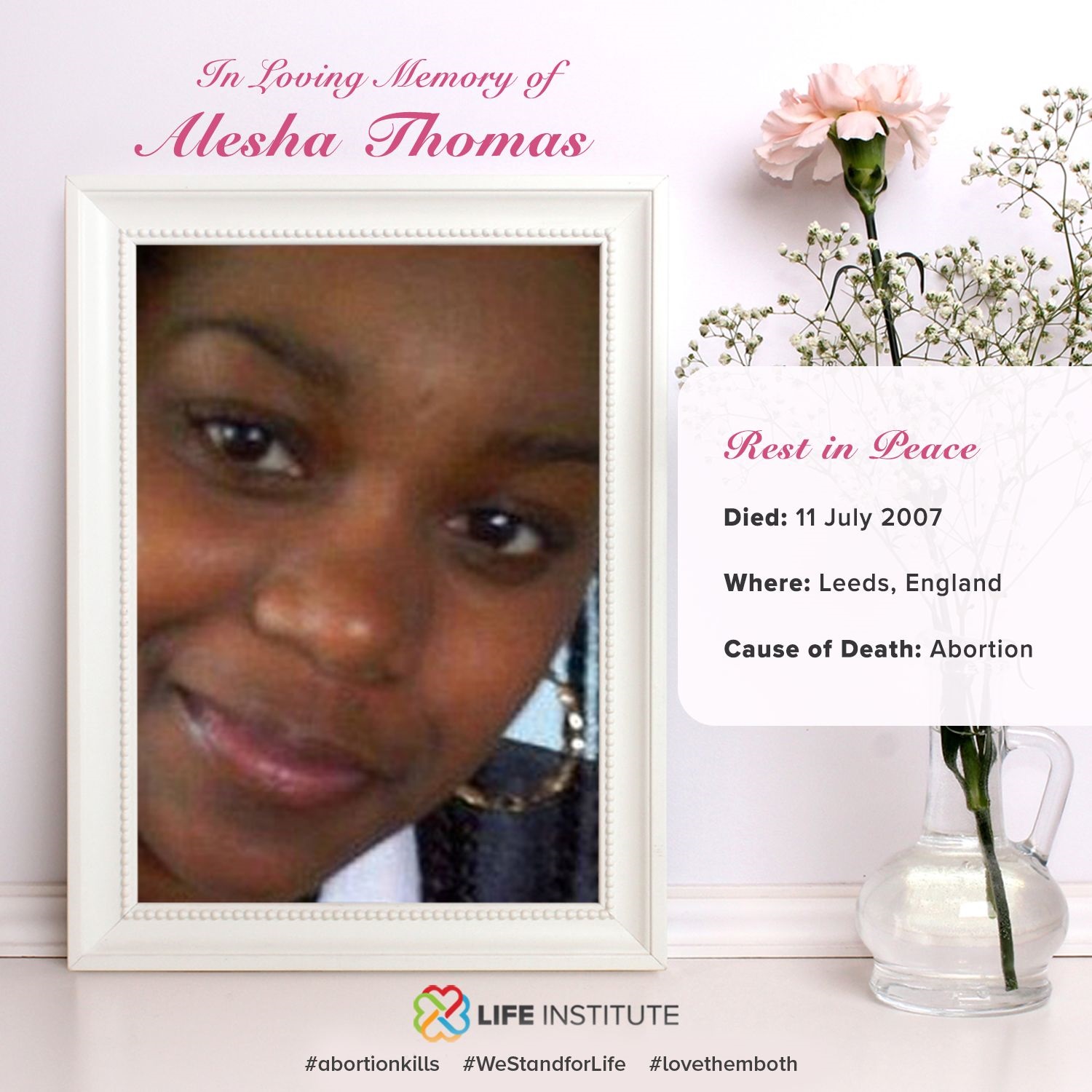 Links
Coroner hits Marie Stopes clinic after 15-year-old dies following termination